Rainbow Moon PlayStation game Review and Tips

Rainbow Moon is a game for the PlayStation platform. Read this review of the game as well as tips to help play this game.


Pros and cons of Rainbow Moon game
What I liked
The user interface of Rainbow Moon game is good. The graphics are clear and good. The content I the game is also very much.

Where it is lagging
The storyline up of the game is very weak. The fights are very weak and shallow in nature. So I would say that there is not much fun in playing the game if you already have played a game.

Ratings for Rainbow Moon game
I would like to give a score of 6 from 10 to this game and story line up of the game can be better.




Introduction to Rainbow Moon game

Generally in the world one line is drawn and the rest of us follow them. Same is the case with gaming industry, you make one game and then there are various games on that genre this. Today we are discussing about the game named as the Rainbow Moon. The game comes under the category of action RPG. So there you will get lot of action in this game. The storyline up accompanies the whole game on the way. There are characters which are part of this story. So let's scroll down more and found out what this game is all about and how good this game is in playing.




Storyline of Rainbow Moon game

Rainbow Moon is a type of sci-fi game. In this game you travel to other planets. The game starts with your character going to a distance planet using a portal. There you find that there are various monsters that are killing and thrashing the native people. This is the automatic story which plays in front of you. Then the whole story is gone and you are ready to fight with these monster. Monsters are not that strong and you will be able to fight with them easily. You have to talk to the people there. The storyline is not that good. I mean there are very limited characters in Rainbow Moon game. Now talking about the gameplay, you will get lots of hidden objects. The hidden objects are to be found by you and they will give you lot of things. And at these places you will get weapons too. The worse part of Rainbow Moon game is that you have to roam around and then you will find the various things. Some places are good to roam because they are easily travelled but some places are weird. The attacks are not random and there is a specified region where you can expect an attack. Also, the boss of the enemies are also not that strong. Every time you kill the enemy your various kills are increased. You can get equipments also by paying the coins which you get in the game. So on a whole the game is good if you want to try a new game.

But, if you are planning to play a different game, then there is nothing different here in this game.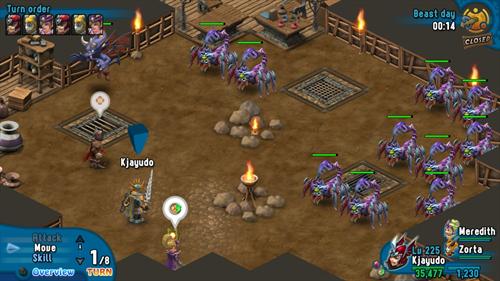 How Rainbow Moon is different from other games

Both hypothetically and practically I did not find this game any different from other games. The enemies and the fighting practices are all same. So in my there is not much difference in Rainbow Moon game. The flights are same and the concept is also not much different. The game have a weak character play and sometimes some thing comes randomly which is unexpected.


User interface of Rainbow Moon

The user interface of the game is all right and simple to follow. The menu screens are well designed and they are simple to follow. The whole game has been set in easy format. So you will not get any difficulty in playing this game.