Ghostbusters Paranormal Blast - iOS game review

Read this review of Apple iOS game Ghostbusters Paranormal Blast and also some tips to play the game.


Pros and cons of Ghostbusters Paranormal Blast game
What I liked
I was having fun in catching the ghost and that too when you have few ghosts to catch.

Where it is lagging
In this area the game has various problems. First of all you are having the bad graphics and plot. And controls are also weak and needs to be improved.

Ratings for Ghostbusters Paranormal Blast game
Game scores a total of 6 out of 10 in our review






Introduction to Ghostbusters Paranormal Blast game

As we know that everyday there are lots of games which are released in the market and that too with a purpose of heavy success. But to be a top performer you have to have something unique in yourself. Today here in this place we are review a game called as the Ghostbusters: Paranormal Blast. This game is all about catching the ghost and hence the whole game revolves around this setup. So I would say that this game is for short fun. To know more about this game in detail, let's discuss this game in details.


Storyline of Ghostbusters Paranormal Blast game

There are few things about this game worht to tell. I think this game is just a mirror image of the game named as the Face Raiders. I mean you will literally be able to correlate this whole game with that. This new game is coming in the iOS platform with touch controls. But this time this game developer has done a very modest job and the game is below the expectations. Now talking about the game in detail, you are person who will catch the ghost. Roughly you will find around 15 ghosts in this game. The names of the ghost are different and have a different shape and identity. Now the flaw in the game is that, if you are catching a ghost then the procedure of catching the ghost is same in catching the entire ghosts. This makes it quite boring as it offers you no challenge.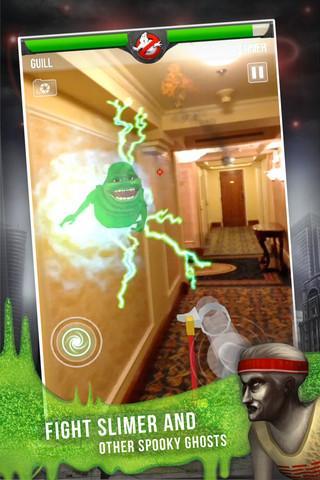 Procedure of capturing the ghost is very straight forward. First of all you have to decrease the health of the ghost in order to catch him. You will also get some attacks which will reduce your life but still you will able to do that. You have to hold the screen of your phone or whatever device you are using and then you will direct fires on the ghost. This will fire bullets on the ghost when they come in the line of sight of yours and this will reduce the health of the ghost. Then you have to apply the trap in order to catch the ghost. So on a whole there is a fun in playing Ghostbusters Paranormal Blast but the monotonous way of catching the ghost is very bad. There is a map provided in the game which will be indication of your current position in the game and will also tell you the location of another fight which you will be going to play.


Gameplay of Ghostbusters Paranormal Blast game

The working of the game is like a cake walk and you will enjoy the game as it is very easy to play with. The missions are straight away and there is no need to run your mind while playing Ghostbusters Paranormal Blast.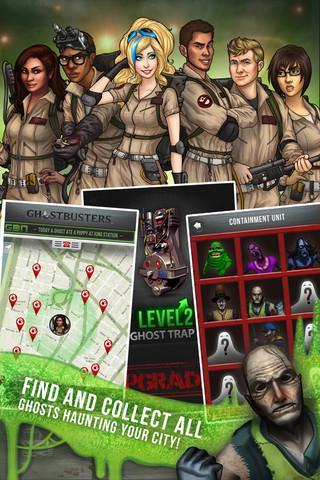 How Ghostbusters Paranormal Blast is different from other games

There is no much difference in this game when compared to other games. I mean I was not able to find any major difference in this game. The plot was similar to other top end games. The music of course is different. So on whole I did not got the feeling of playing a very different game.


User interface and graphics of Ghostbusters Paranormal Blast

The user interface of the game is very simple to play with. Graphics are weak.