Shattered Mind: Encore - Review and tips to play

Shattered Mind: Encore is an interesting Hidden Objects and adventure genre game. Read this review to learn more about this game with some helpful tips.


Pros and cons of Shattered Minds: Encore game
Pros: Features variety of puzzles within the game, provides extreme voice effects. Very high interactive visual scenes of hidden objects. User friendly options like having widescreen mode and also delivers an option for extra large cursor.

Cons: Unimpressive hint system and hotspot sensitivity of the game is inconsistent. Very few levels with short adventure, having about only four chapters.




Shattered Minds: Encore review

Shattered Mind: Encore, a nice game with a great storyline along with it. As far as I am considered, Shattered Mind: Encore is a solid game, and when I played the game for first time, technically I felt it to be a repeat performance, exactly the same as the title suggests. Today as you all know, I am here to review you this game and I will include a whole walkthrough on Shattered Minds: Encore. Come along with me and you will be able to know the features, pros and cons of this game.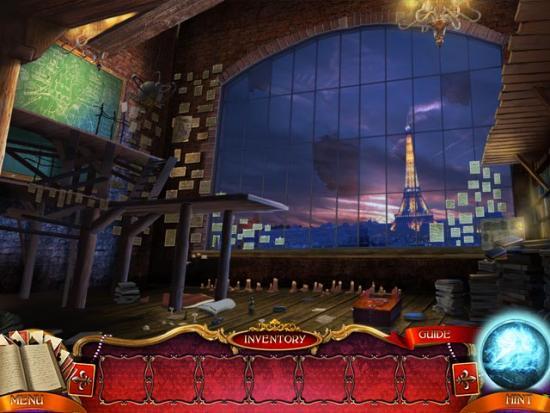 Storyline of Shattered Minds: Encore

As Shattered Minds: Encore starts, you can understand that the great historical landmarks all around the world are vanishing, including the famous pyramids of Egypt, New York's Statue of liberty and so on. This vanishing of great monuments of the world is due to the act of a magician, who is a maverick and trying to reign supreme. In this game: Shattered Mind: Encore, you are assigned to save those monuments from being destroyed and catch that magician and unmask him. As they assign you for this job, you can just expect it to be a tough task, of course it is a tough task, unmasking a magician who always hides behind his magical mask is not at all an easy job to finish it in one go. As you further go deep into the game, by seeing the cinematic and the plot points, you may feel this game to be a remake of other famous hidden object based puzzle game, in fact I felt it in the same manner.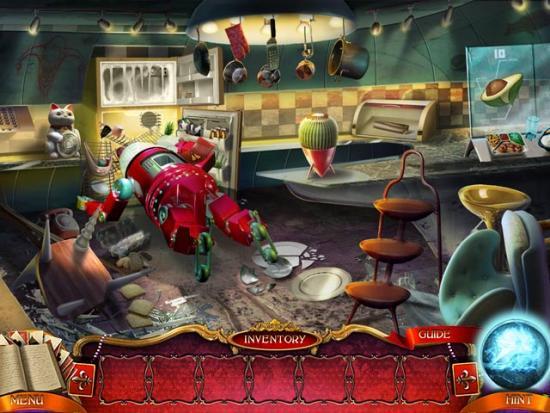 Gameplay of Shattered Minds: Encore

Even though Shattered Minds: Encore ends in four levels, each of the levels are well designed with a wonderful 8-10 scenes of gameplay. There is almost no chance for getting lost as the game features an extremely greatful interface. Another great fact that I found and love from this game is that it features almost null option for traveling with map. The puzzle games which are provided within this game are being designed very much impressively, even though they are not perfectly unique. But as you proceed towards the end of the game, it starts really challenging with delivering more fun and joyfulness. The hidden object based part of this game packs with two unique and much interactive levels, where yellow coloured items are being represented as nested ones and that will green colours are compounds.

There are options available before you to set the difficulties of the levels, mainly the casual one, then the advanced and finally an extreme mode, which will be the most toughest mode of levels. There are also mode of viewing the game, which supports windowed, regular and finally the wide screen one. Along with this viewing modes 'Encore' also features an extremely fantastic cursors of three different styles: System cursor, extra large cursor and even your own customized cursor.

Shattered Mind: Encore features an interesting gameplay along with a nice and perfectly made storyline. In the game, the dark magic performed by the evil magician had threatened the whole city and the game will also provide you a hint that Paris will be its next target, being Eiffel Tower as the victim. In order to stop vanishing yet another precious landmark, you have to do something to protect it. You have to step ahead and move towards the adventurous moments to fight against the evil.


Conclusion

As the name itself explains 'shatter minds', don't expect the game to shatter your minds. All that the game provides is a great puzzles to challenge your mind and packs with gorgeous hidden object scenes. I think it is now the time for you to make a move. Although I have reviewed this game as much as I could, now it is up to you to decide whether you liked this game or not. After all this is very interesting game where you can spend some of your time to enjoy with, but I was really disappointed about the game's storyline, that has been designed for a short span of time. But still it will manage you to entertain you for about 5-6 hours of long adventurous occasion. I assure you that just after the first gameplay itself you will start loving this game and probably might feel addicted towards it, as I do it now. If you really love this game, then I would strongly recommend you for having this game, as you will be missing a wonderful fun filled game in your life.