Operation Cross Counter - iOS game, review and tips

Read about the iOS game Operation Cross Counter and know how to play this game. Go through the walkthrough of the game and read the tips to play this game. Know the pros and cons of Operation Cross Counter game.


Pros and cons of Operation Cross Counter game
Pros: A great set of sci-fi aesthetic. Combat of game is much impressive.

Cons: Get discussed many times when connection issues arises, as the game needs an internet connection. Missions which are small are less fun without any large environment. Menus of the games are much confusing.



Developer: Sollmo
Price: Free
Install and play Operation CrossCounter game

Today I am going to review about yet another great game for you: Operation CrossCounter. Operation CrossCounter is an amazing game where you can enjoy your time gratefully. Let me guide you to decide whether to have this game on your device or not. I am pretty sure that you all will definitely love this game when you complete reading this review. Now come along with me and find out the interesting facts, Pros and other features of this game, which made me crazy to play this game atleast thrice a day, you won't believe it, but you will feel exactly the same after you start playing this game.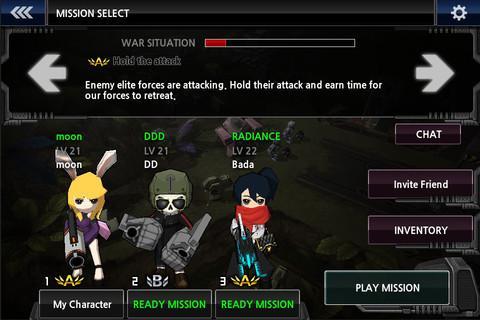 Operation CrossCounter review

Operation CrossCounter is an online RPG multiplayer game, which features a nice set of sci-fi world. I love playing this great sci-fi game and this game is available in worldwide on mobile devices. The main feature of Operation CrossCounter is that, you are free to have that game, now enjoy your free time with that great game for hours without paying even a penny.


Gameplay of Operation CrossCounter game



Let me brief you all about the concept of the game. The main concept of game: Operation CrossCounter is much simple which anyone could easily get it, here in the game you are meant to be a space hero. You can customize your anime style hero in what ever way you need. He will be equipped with many cyber weapons, which too can be customized by you. From swords to even rocket launchers are there to be made as your weapon, this gave me a great attractive option to play the game more interestingly. After customizing all these features, you will be then directed to the main game, there you are free to explore over the missions, where you have to protect the humanity by fighting against the evils.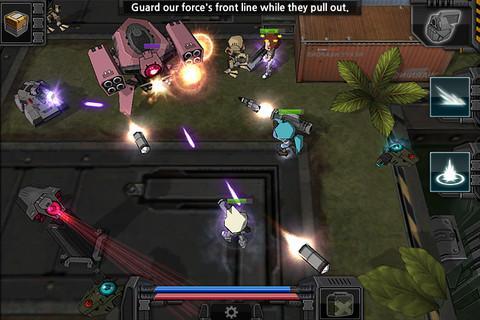 Operation CrossCounter features a wonderful online gameplay, but the error exactly the same like fatal error 37. made me depressed most of the occasions. This problem with the network does not allows me to play at least for an hour. I am angry with the developers, why don't they just clear out this bug! Another unimpressive fact of this game is that, in any of the manner, this game will never allow you to play offline. But Operation CrossCounter is very impressive as when there are no other characters in your lobby during the game, the game will let you enter the missions with Al partners.

Let me take you further deep into the game's inner core, as I walk through the game I also found out that the app currency feature was broken at the time of writing the review. But there is also a solution for this crap, even this does not feels much enough, you can still manage to hold it along with you. The way to overcome the crisis and make some few cents is by downloading this app, I recommend this method as it just worked fine for me. On the very start of the game you will be offered some amount of currency. There are also few customization which this game features for you, apart from having currency, on the very start of the gameplay.

When the actual missions of Operation CrossCounter is considered, they provides unlimited fun for to entertain its gamers. But I felt it to be underwhelming at many moments. Some randomized mundane tasks in this game can be completed easily through a great cooperating team work with your companion, either the virtual Al or your real friend, some randomized mundane tasks that can be played with teamwork are, capturing an outpost, destroying all your enemies or even escorting a convoy. Missions delivered by this game are too small for those gamers, who love to explore more. Each of the missions last only for five to seven minutes of time, for me it was like eating small snacks. After completing each missions you can jump back to your game`s lobby.



After completing your missions, you will be able to gain more experience, occasional items and even more in game currencies. But fortunately or unfortunately, I did not find a single tutorial about allocating my points or cash. After all Operation CrossCounter is a great game, where you can build up your experience, gather more exploring mind and even an addictive online RPG for you. If you really love this game, then you should definitely try it out right now.