iPad, iPhone & Mac game-Zombie Quest Review and walkthrough

Look no further for tips to play Zombie Quest game on your Apple device. Techulator brings you the hotly served review and walkthrough of the iOS game Zombie Quest. Read the pros and cons of Zombie Quest and read the tips to play this game with full fun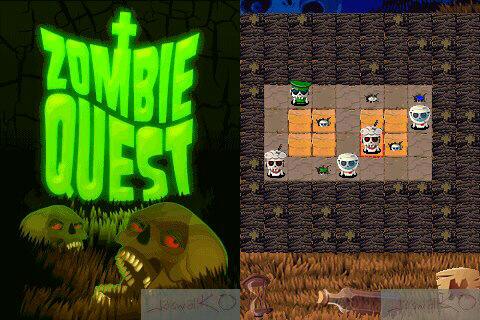 Pros and cons of Zombie Quest
Pros: Few choices lead you to make well thought decisions
Cons: Occasional crashes, nothing to make you play the game again



Zombie Quest- by the title name itself we people may think it will a RPG or a horror or even the game that is really based on killing thousands of zombies. Now, you will be really surprised as once I was. It will be really unbelievable when you hear that this game is a board game. Unbelievable! right? But you have to believe me, Zombie Quest is really a board game. Although the game is unrelated to its title, don`t think it as a bad or boring game. You will definitely love this game as soon as the walkthrough is over. Now, you are on the edge where once I was. After realizing the interesting features and fantastic gameplay I became really addictive to this game. So let's move on and find out what features of this simple board game made me write few words about this game.


Storyline basics of Zombie Quest game


At the very start of the game, Zombie Quest plays out in a hex shaped boards with hex shaped pieces having various of sizes. Zombie Quest features a nice gameplay which is closely related to the objectives of other similar games like Reversi, Othello etc. In this game both the players will be given certain equal number of hex shaped pieces. The main point in this game is that you have to move your hex pieces adjacent to your enemy pieces to make their pieces to become yours. You can turn up to 4 or 5 such pieces of hex of your enemies into yours with each move. And when the board fills, the one with more pieces of hex will win the game. Now you have got the idea why it is called "quest".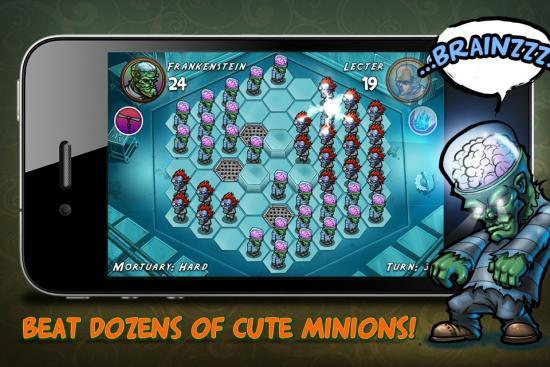 Zombie Quest game is not finished with the above features, they were just the theme and storyline of the game. The main part which is the most exciting one did not came yet. During the game you will have two options on each of your turns, either you can transport yourself two spaces away to an empty spot or you are free to clone yourself while moving towards your adjacent spot. The effect in both the moves differs each other, the first move will make an open spot behind you which may or may not hurt you in some other situations, whereas while choosing the second option you can convert an empty space or any opposite piece to yours by just cloning. The two options have to be selected very wisely, any one mistake while choosing your move may result in cloning the entire pieces by the enemy.

You will quickly learn to use either of your options during your move, as there will be only a limited amounts of choices for you. Zombie Quest also features many interesting facts like building walls of pawns to make your enemy unable to teleport to a certain spot on the board. This will help you protect your pieces of hex from being cloned to be the enemy`s.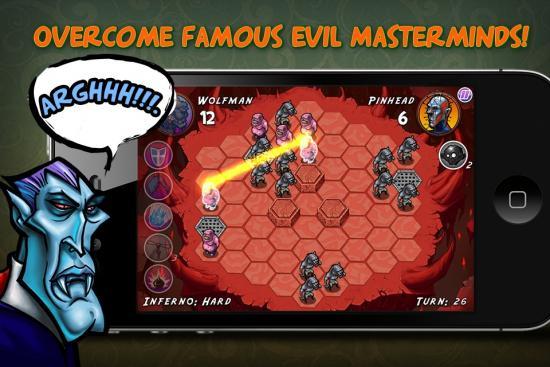 Apart from just a board game Zombie Quest also features controlling of werewolves to turn them against various monsters like vampires, zombies, Dracula. Now you may also have got the idea why the name "Zombie" came along with the "Quest". Beat the monsters with your each move and act and this will unlock one of your special ability to get the control of them. But be aware as they too have powers to do things like freeze someone, owning them will gain you their powers too.


Gameplay graphics of Zombie Quest

The artwork included in this game is in a wonderful cartoony style. There is also some animations while on some moves. Also there is cool animation like popping out of lightning bolt from the pieces when they get bitten and changes to werewolves.

One main thing to remind you all is that, there is no reason of going back and replay what you have played. It is played again and again when it is a good board game, but by playing with barely used special moves doesn't makes any sense to play again and again. The boards gradually enlarges as you complete each level by winning the battles with your opponents and random flames will appear on spots, rest of the setup will be the same without any changes.

The one and only but the most irritating thing that I have ever faced in this game is that Zombie Quest app crashed frequently. The crash occurs occasionally that too when a battle is won by me. This makes users very much irritating. Just think you are getting crashed after all the work you have done, will just feel to put the system down. Apart from this bug given by this game, Zombie Quest is most enjoyable addictive game that you will be going to fall for.