How to change Google AdSense Login Email address

Do you want to change your AdSense Login email? Read the step by step instructions to change the email address associated with your AdSense account.


Follow the steps below to change the AdSense Login email address. Please note that if you are using a GMail id as your AdSense Login, you cannot change your AdSense Login. For those who use Gmail address as AdSense login, they will have to live with their current login and there is no option to change it.


How to change AdSense Login Email?


1. Login to your AdSense Account

2. Click on the "Home" tab

3. Click on "Account Settings"

4. On the right panel, click on the link "edit password in Google Accounts" located next to your Login email address.





5. You will be forwarded to the Google Account settings page. In the account settings page, you will see your email address displayed.





6. If you like to change your AdSense login to another email, click on the link "Change" next to the email address. In the next step, type the new email address and your existing AdSense password.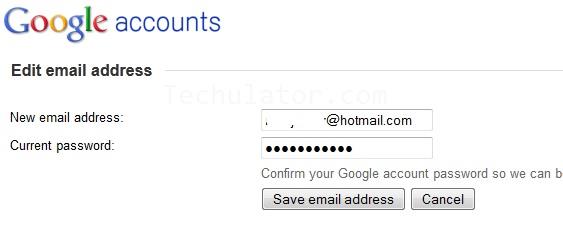 7. If you like to just add an alternate email address as an additional login for your AdSense account, click on "edit". In the next step, scroll to the bottom of the page and add the alternate email address you want to add to your AdSense account.




8. Google will send a confirmation email to the new email id you added to your AdSense account. Once you click on the link in the email and confirm you are the owner of the email, you can use the new email address as the login for your AdSense account.

The above approach will not work in the following cases:

1. Your current AdSense login is a GMail address

2. You are trying to associate a GMail address as your new AdSense Login.