Latest ultrabooks released in year 2012

According to the gadget Gurus,year 2012 will be known as the 'Year of Ultrabooks'. Basically they are most cutting edge and style-intensive laptops and fast booting, fairly speedy due to their processors. Currently ultrabooks are possitioned as a premium product in the market-place but whenever the demand grows up and the volume builds up it is expected that the prices will be quite decline. In this article I will describe about features and prices of some such ultrabooks which will rock in this year.


It is told that this year will be perhaps the year of Ultrabook. Then anyone ask that what is that? It's that awesomely light-weighted, super-thin, power-packed features and designer laptop for you. If you are looking for buying a laptop or you are thinking that your laptop is best at present then it is the right time to check out the ultrabooks. It's great performance, super-light, better battery life make you to carry around. Ultrabooks are also called as 'Instant-on' device and promises not to compromise with its performance. Its thickness is half of an average conventional laptop. The ultrabooks are being launched by the companies to regain the market which is losing due to huge popularity of tablets and smart phones. Let us have a look on some such ultrabooks which will rock in this year.


Acer Aspire S3

If your budget is a bit less then Acer Aspire S3 is a good option for you. Aspire S3 comes with 1.3" ultra-thin HD LED display and weight under 1.4 kg. Its body surface consists of light weight aluminum or magnesium alloy chassis and a lid of finger-print free metal finish which makes your lap more comfortable and also have professionally-tunned Dolby Home Theater that provides you cinema-style sounds around environment.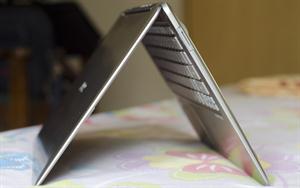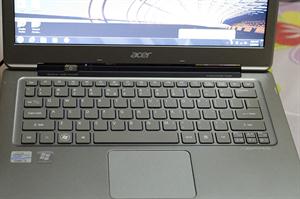 It has two great innovative features –Acer Instant Connect, Acer Green Instant On. Acer Instant Connect provides access to the internet in just 2.5 seconds flat which is four times faster than the conventional connections. Acer Green Instant On provides response from sleep mode in just 1.5 seconds. The battery promises to last up to 50 days stand by time.

Price: Rs. 49,000



Lenovo Idea Pad U300s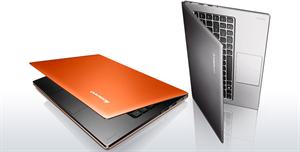 Lenovo Idea Pad U300s comes with 14.9 mm thickness and a light-bodied 1.32 kg and having a full aluminum shell and a cool touch palm-rest. In case of security, Idea Pad provides Anti-theft Protection that means in case of theft it tracks the computer and alerts you whenever someone wants to connect it to the internet. It also consists of an Intelligent Touchpad, a large glass touch pad and having a battery-cell that offers you up to 30 days standby time. This Idea pad gives you also Rapid Drive SSD Technology with which you can boot your PC in just 10 seconds.

Price: Rs. 67,990


Apple's MacBook Air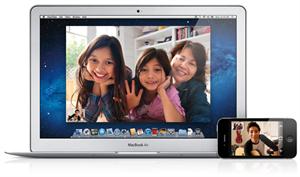 Apple has launched MacBook Air ultrabook both the 11-in and 13-in versions and the main attraction is in its build and style. MacBook Air has a display of 4.86 mm(0.19- in) thin with 13.3-in backlit LED glossy wild-screen offers high resolution. It has a nice, cool trackpad and consists of a long-life battery promises to run up to 30 days standby time.

Price: Rs. 56,900-73,500 according to what you desire to buy.



ASUS Zenbook UX31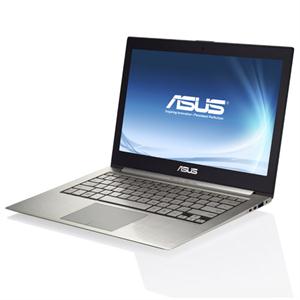 ASUS brought their first ultrabook Zenbook UX31 which is the amongst thinnest ultrabooks in the market at present. This zenbook is available in 11.6-in and 13.3-in variation and equipped with Asus SonicMaster technology that is developed with Bang & Olufsen ICE power to guarantee you better sound. It offers you a battery life of up to 30days standby times and when the battery life is below five percents, then Zenbook automatically saves all the files which are in progress to prevent data loss.

Price: Rs. 89,999



HP Folio 13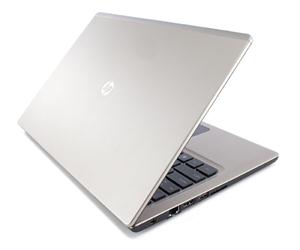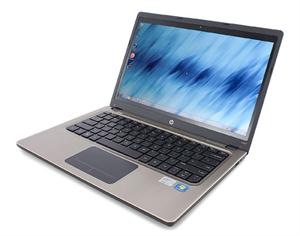 HP gives you its first business ultrabook called Folio 13 which is available in 14 kg weight. It provides you HP cool sense technology which adjusts the internal fan setting automatically and also gives you a powerful battery life of up to 9.5 hours.

Price: Rs. 69,900



Samsung Series 9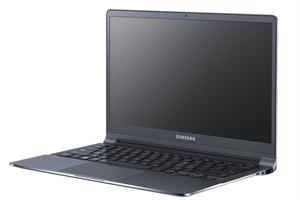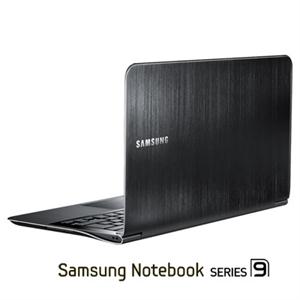 Samsung has its 1.31 kg ultrabook known as Series- 9 ultrabook and it is the most expensive ultrabook in the recent market. Series-9 is designed with duralumin and also includes backlit keyboard, brilliant LCD display. Though its price is too high, but it is a better option for you if cost is no barrier.

Price: Rs. 1.09 lakh

These ultrabooks are designed in such a way that the customers desire to buy. The current price is very high due to few commodities like solid state drives, panels and so on and whenever the volume will be increased it is expected that the ultrabooks shows a decline trend in prices at the end of 2012.