Windows 8 Consumer Preview Apps, Games and Release date revealed

This article is about Windows 8 Consumer Preview Apps, games and release date. Read the articles to know detailed information on Windows 8 Consumer Preview. Microsoft has finally confirmed the date of its Windows 8 OS Consumer Preview date.



It's time for Windows OS freaks to get their hands on the latest Windows 8 Consumer Preview. Most of them including me has been waiting to experience the latest Winows 8 OS for a long time and here comes the day. Microsoft has confirmed that it will release a trial version of upcoming Windows 8 Operating System to anyone who wants to experience it . Microsoft planned to release it on a leap day and it's February 29, 2012. Well, its just a couple of weeks ahead . Also, Microsoft will celebrate this launch at a great event where Mobile World Congress will also take place and that's on Feb 29 in Barcelona, Spain. It seems like Microsoft is going take advantage of Mobile World Congress as a great platform for its most awaited OS release.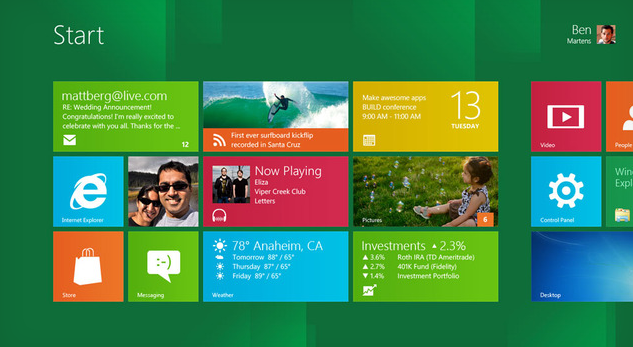 This Windows 8 OS is the most drastic change of Windows since its release of Windows 95. Well, this change is must for Microsoft because, this is the generation where ios and Android are domintaing the mobile and tablet market with their amazing apps and features. Now, its time for microsoft to make a big splash in the market. Windows 8 OS is designed with touchscreen tablet computing in mind and also with an eye on all other Windows's computing devices. The entire Windows concept has been changed and replaced by the 'live tiles' which gets Windows Phone 7 look.

Advantages of Windows 8 OS.
•Enhanced touch experience
•Supports both x86 and ARM Processors
•Great support for multiple monitors


Revealed Windows 8 Consumer Preview Pre-Installed Apps

•SkyDrive
•People
•Camera
•Mail
•Messaging
•Calender
•Video
•Music
•People


Revealed Windows 8 Consumer Preview Games

•Angry Birds
•Toy Soldiers
•Tentacles
•Full House Poker
•Rocket Riot
•Crash Course
•Wordament
•Ms Splosion Man
•llomilo
•Reckless Racing