Google Chrome 17 released

In this article, you will know that Google has just released Google Chrome 17. Find more about Safe browsing from Google Chrome 17, Highlights on Google Chrome 17, advantage and disadvantage of Google Chrome 17.


Google has just released its latest updates on Google browsing option Google Chrome 17. It was just release few hours ago on 9th Feb 2012 (Indian time). Google launched the latest version of its web browser, Chrome 17. This update comes with few minor attractions in Chrome 17 along with new features like Prerendering web pages for improving malicious downloads protections.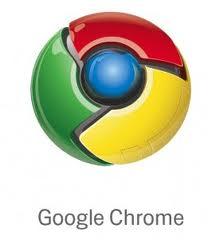 Prerendering feature in Google Chrome 17

This is first time Google has introduced its "Prerendering" feature which will provide the web page in the background while you are typing the address on your Chrome's address bar. However, this feature works only for often visited sites which also means it is pretty much useless if you are visiting any new web site.

Google Chrome will provide the page only if you hit the Enter button once you are done with typing the site address. In spite of your browsing behavior, this new feature will definitely help you to visit certain web pages almost instantly at certain point.


Security features in Google Chrome 17

The latest version of Chrome also included some great security features which are really cool and of course it is really better than its previous versions. From now on, every time you download a file, chrome will compare it against a list of its known-good files and publishers.

Google Chrome 17 also verifies executable files like ".exe" and ".msi". In case, for any reason the executable file doesn't match the list, Google Chrome will verify with Google for more information, such as whether the website you're accessing hosts a high number of malicious downloads or not. Users will see a Warning message if the file seems to be risky to download or to use.


Safe browsing from Google Chrome 17

Safe browsing is very important; Chrome 17 helps you to do so. We have to keep in our mind that any time Safe Browsing sends data back to Google; this including information about an alleged phishing page or malicious file. The information is only used to clear malicious activity and is never used anywhere else at Google. After two weeks, any associated information, such as your IP address, is exposed, and only the URL itself is preserved.