How to install Windows 8 Operating System

This is an article which helps you to install Windows 8 operating System to your computer. Microsoft's Windows 8 has been the most waited OS in 2012 and many people are finding it difficult to install it. So read this article to find step by step information to install Windows 8 in your system and also I have given with screen shorts as it would be simple for you to understand.


Windows 8, the thing which runs in everyone's mind about the features, rumors and release date. Everyone is eager to gather or read some news related to this Windows 8 from Microsoft. Even Google has revealed that Windows 8 has the term which is searched lots in it currently. Well, why t talk about that, lets come to our article which is on focusing how to install Windows 8 in your system.

Windows 8 the full version is expected to release in the month of October. Well, before that we have got the Windows 8 Developer Preview which was released and hit the record of downloading it 500,000 times in just a span of 24 hours. This shows how people are so crazy on Windows 8. Well, another thing from Microsoft will be the Windows 8 Beta which is expected to be released in February. So now let's see about Windows 8 Developer Preview.

This is an complete step by step article which helps you to install the Windows 8 Developer Preview on your computer. This Pre-Beta version from Microsoft is mainly released for the testing and development purpose which they would imply it on the full version which will come in 2012. The windows 8 Developer Edition is not recommended to install and try in your production or work use computer as this just a testing edition which may subject to any error and lead to file corruption. So use a separate system, better buy s second hand system and install the Windows 8 Developer Edition to experience the pre-build of Windows 8.

Note: You can follow either one that is the Dual Boot or the Clean Install. But before you do it, please the follow the steps below. You can set up for anything but you need carry out the below mentioned safety criteria.

Dual Boot: If you plan to set up Dual Boot, then make sure that you create a separate drive with more than 20 GB as primary partition.

Clean Install: If you plan to install, that is clean install the Windows 8, then backup all your files in your system and format your C drive and then install it freshly.


How to install Windows 8:

Step 1:
First boot your computer with the Windows 8 installation media. It will take few minutes to load the files completely.

Step 2:
When the Windows 8 Installation Media is booted fully, it will take you to the installation screen where you need to select the appropriate option and then click next.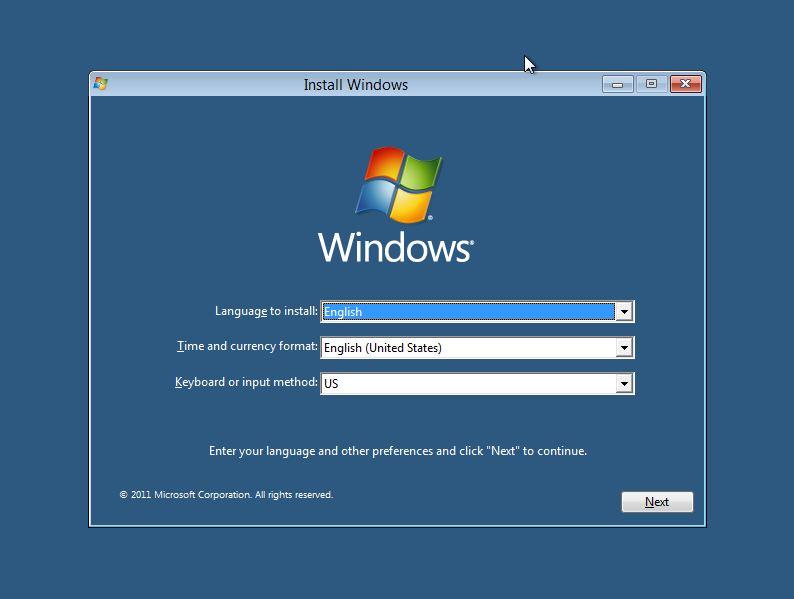 Step 3:
After clicking Next it will take you to the Installation screen where you need to click on Install Now for further proceedings.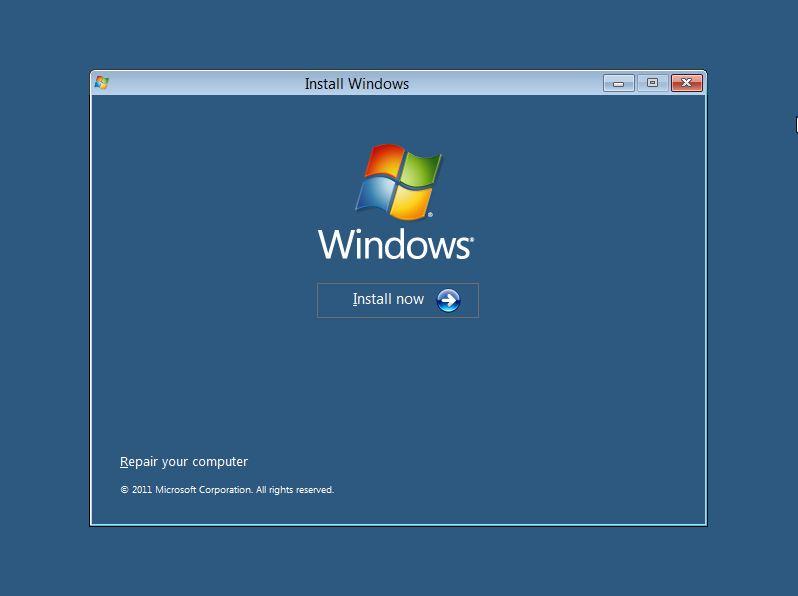 Step 4:
In the screen which appears after clicking the Install Now tab, you just accept all the license terms and conditions and then click Next.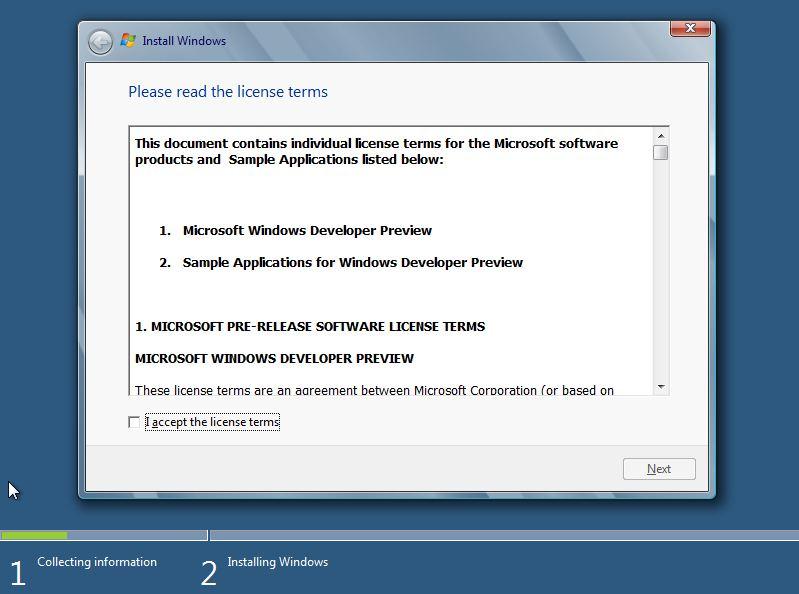 Step 5:
Now in this step it will ask you whether you want to upgrade your Windows to Windows 8 Developers Edition or you want to do a Clean Install. Here it is better and recommended to choose customize option as to have a Clean Install of Windows 8 in your computer.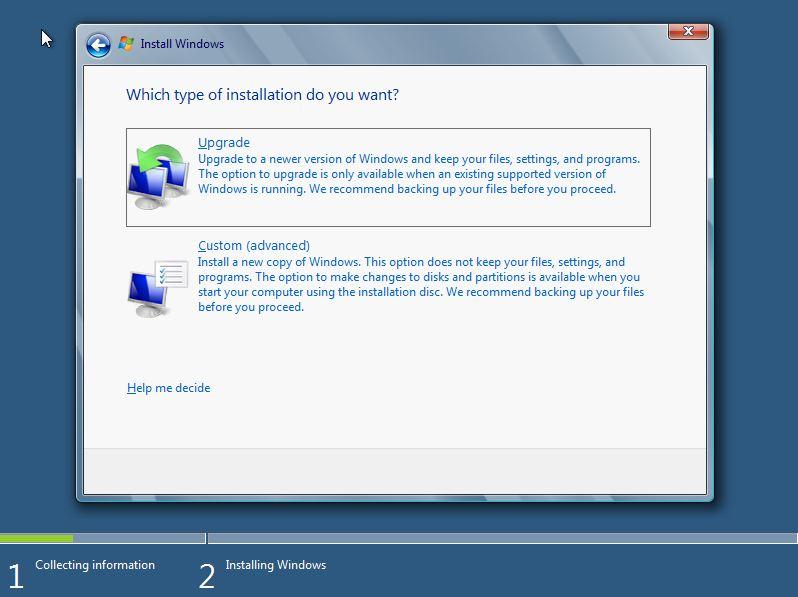 Step 6:
Now in this step, you can choose which drive you want to install Windows 8. Here you also have the option of managing the disk and also for formatting and creating partitions to it. Suppose if you are going for the Dual Boot set up then choose a different drive or if the Clean Install then do with the drive shown. So once you configured your drive then click on Next.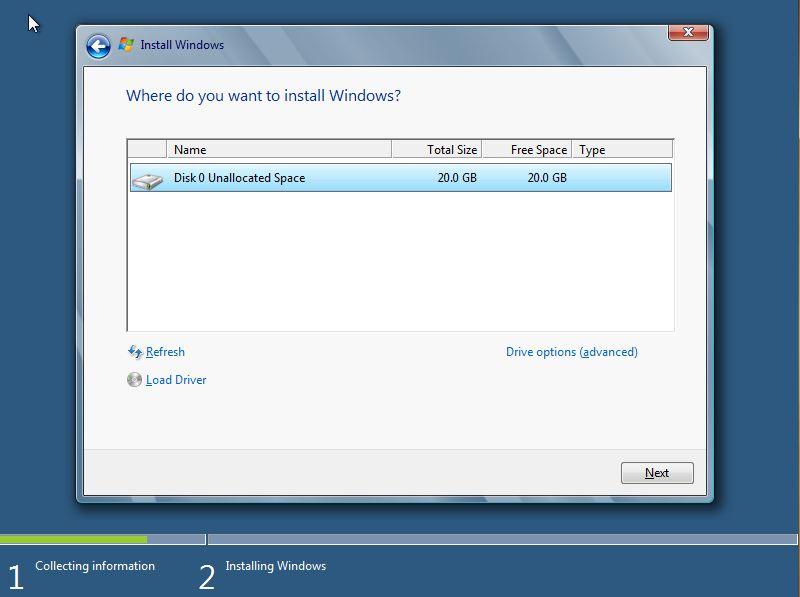 Step 7:
Well, finally everything is done and your installation process is started. Here you need to wait for some time ranging from 10 minutes to 1 hour depending on your system hardware configuration to completely install. Luckily it took only 20 minutes for me to install in my computer.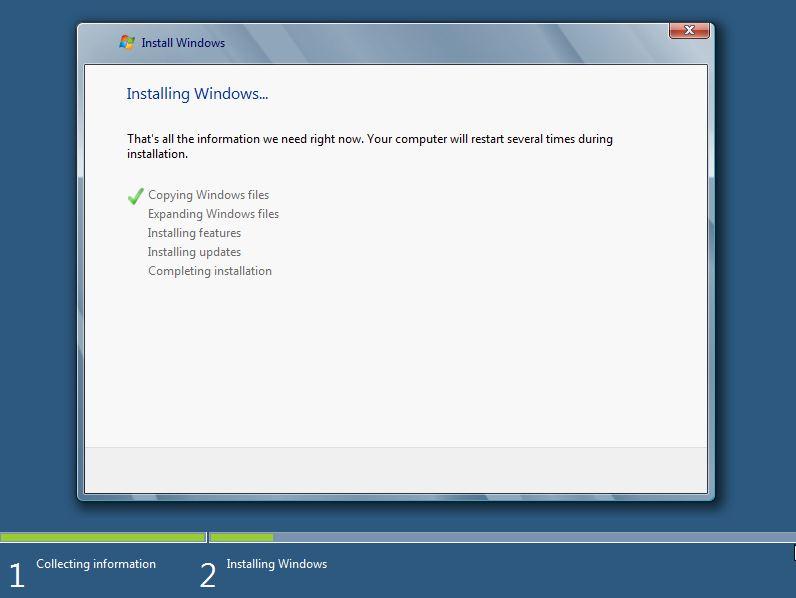 Step 8:
Once the installation process is completed fully, then your computer will reboot automatically and prepares your settings. It will take some so please wait for it.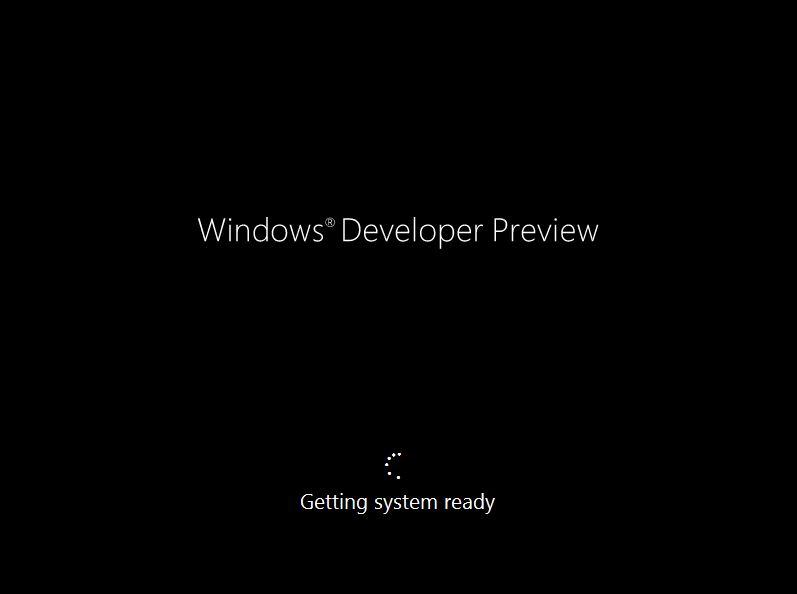 Step 9:
So once your reboot is done, the opening screen will take you to personalize you desktop settings. In that choose the Express settings as it is recommended that for having more advanced options which you can see in the screen.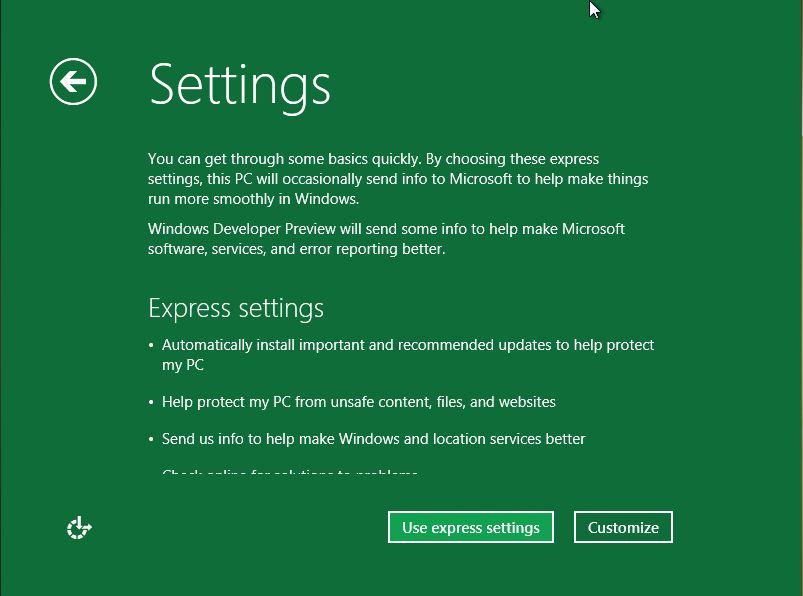 Step 10:
Now on choosing the Express Settings, everything is over and now you come to the Login Screen. Here you can login in with your Windows Live account which you have.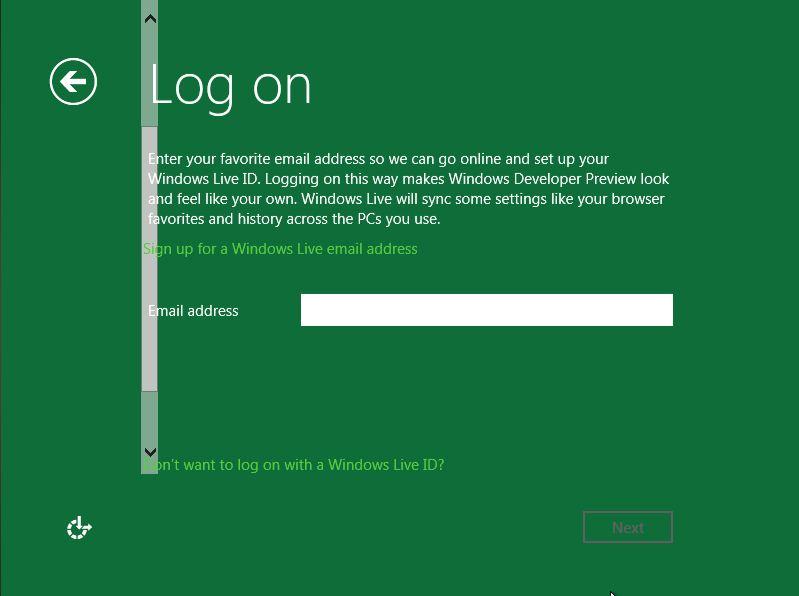 Suppose if you don't have a Windows Live id or want to use another login method then simply click on I don't want to log in with a Windows Live ID and click Next.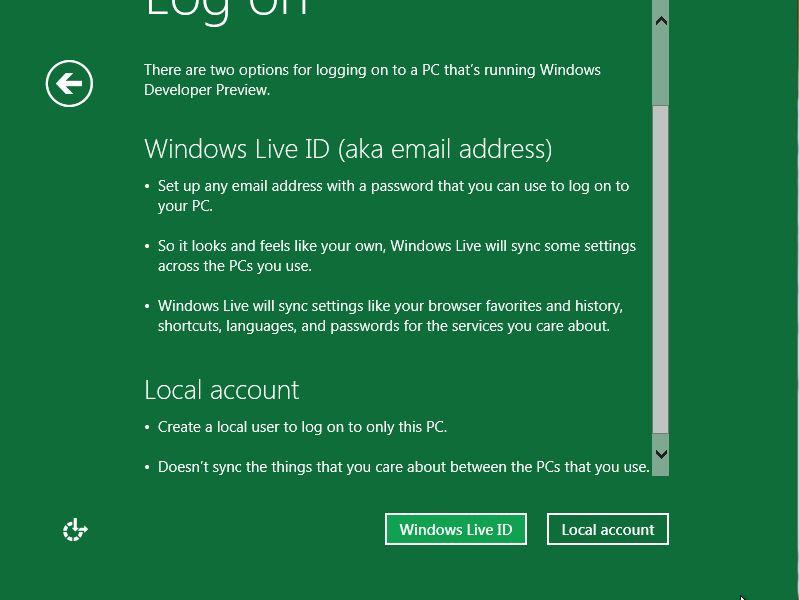 Here you can just choose the Local account in order to create a new Username and Password and then logging in to your Windows 8.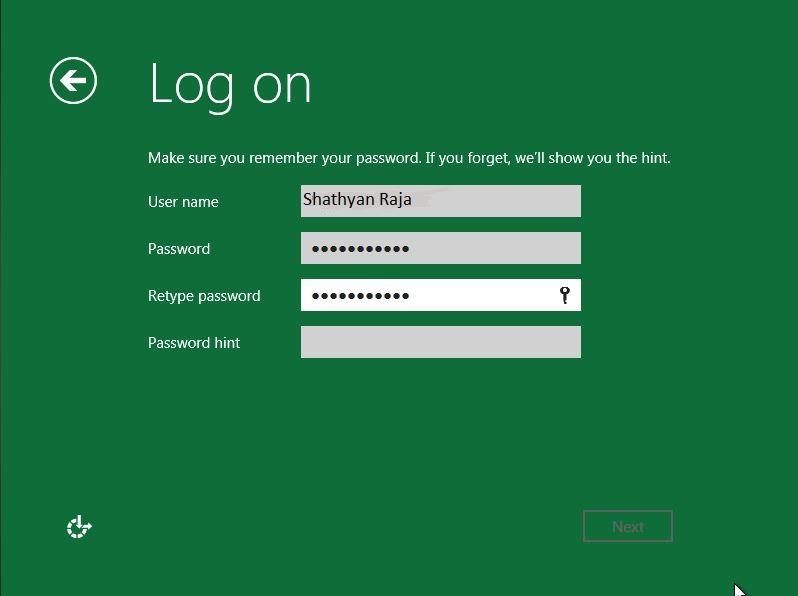 Now on creating your account by entering all the information's needed, and then click Next.

Step 11:
Finally now your Windows will configure your settings.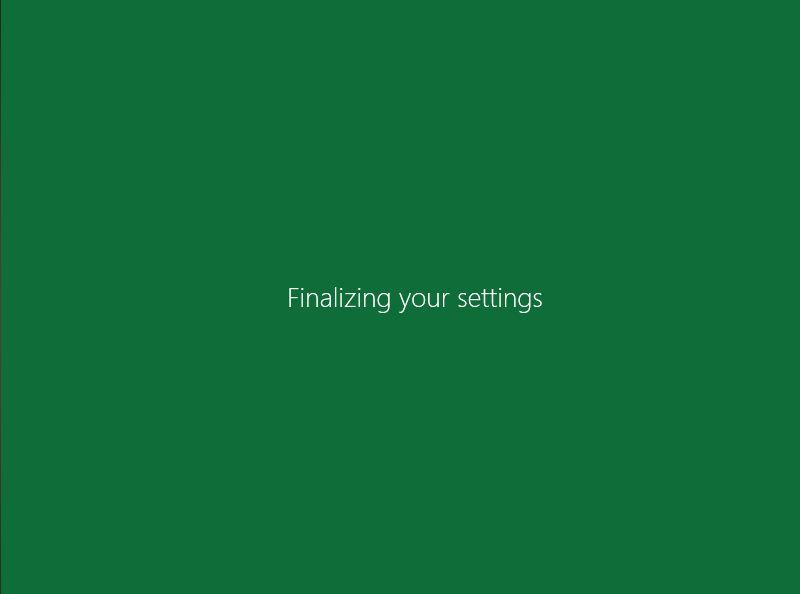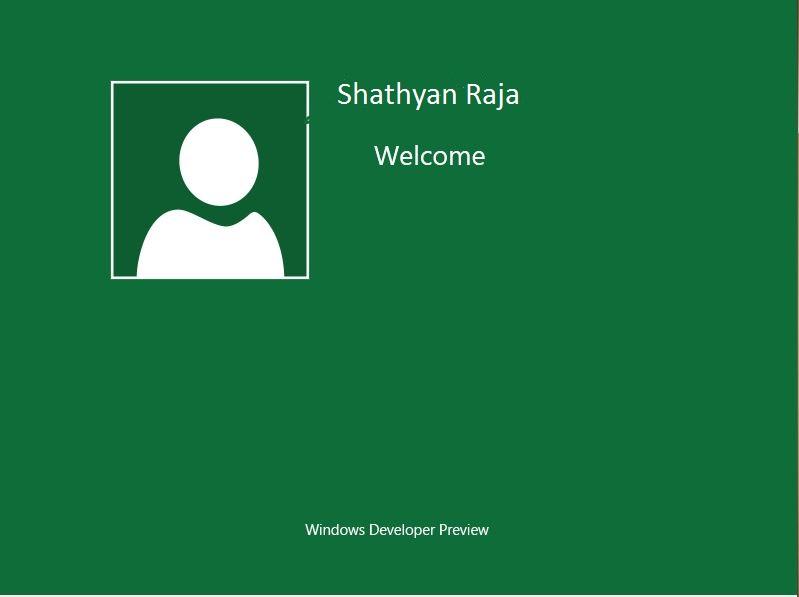 So once everything is setup normal with all setting finalized, and then it will take you to your desktop that is your Windows 8 Home.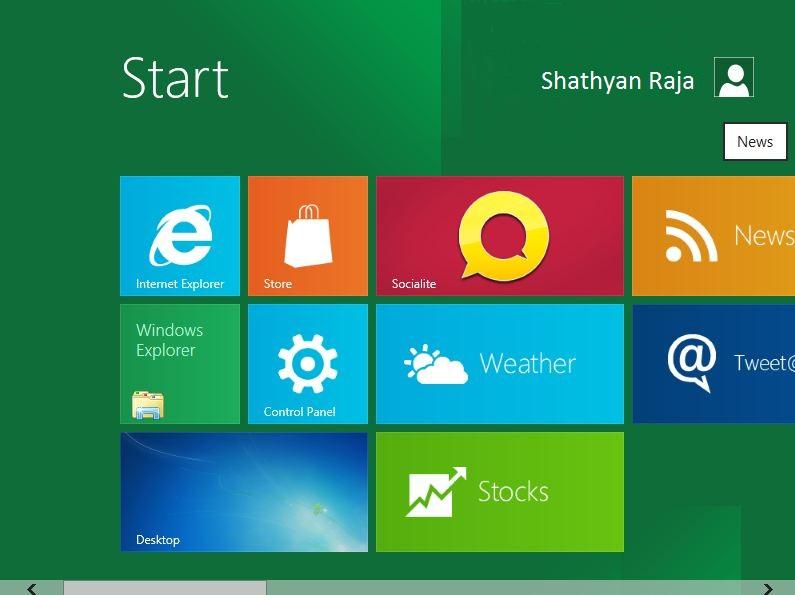 Congratulations…!!!! You have finally installed Windows 8 on you system successfully. So now you enjoy and experience the stunning User Interface and other features of Windows 8 operating system from Microsoft.