Blackberry bold 9780 smartphone review

This article is about BlackBerry Bold 9780 Review. This smartphone is a business phone with BlackBerry 6 Operating system which makes your webpages load faster. It also has an amazing 5 megapixel camera with flash.


BlackBerry Bold 9780 Review

BlackBerry Bold 9780 is a Business phone powered by BlackBerry 6 OS features High resolution 480 x 360 px color display , 512 MB RAM , 2GB Memory and 5 Megapixel camera with Flash. BlackBerry Bold 9780 uses 1500 mAhr Lithium-ion battery which gives 500 Hours Standby Time and 6 Hours Talk time. Read the full Article to get detailed information on Features and Specifications.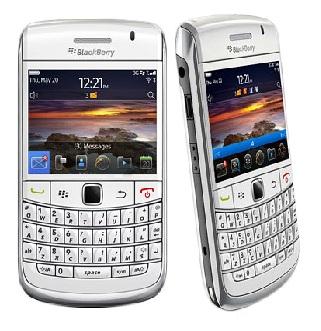 BlackBerry Bold 9780 Features

Operating System
BlackBerry Bold 9780 runs BlackBerry 6 operating System which makes your webpages load faster and look best. It provides a great speed to your web browser when you access Internet. You will get everything like Apps, Messages , Videos, Social Networking and many more at one place, that's on your home screen. This BlackBerry 6 OS updates you with a notification when ever your friens upates something and also lets you reach your group, friends and family people with just one touch.

Camera and Video
You get an amazing 5 Megapixel camera in your BlackBerry Bold 9780. This 5 megapixel camera has multiple modes and lets you share it with your friends, family or group by just tapping on send button. You can send pictures by MMS, e-mail, BB Messenger or can upload to your Social Networking sites.They are some additional features in BlackBerry Bold 9780 like Adjustable Image Size, Color effects and many more. When it come to video recording, you can record video clips and share them with your friends, group or family.

Email Integration and Multi Tasking
As i said above, this is a perfect mobile for business professionals. You can integrate up to 10 EMail accounts at a time and conduct business from any where with you BlackBerry Bold 9780. When it comes to Multi-Tasking, BlackBerry 6 OS has provided a great speed, so you can just jump to different kind of apps quickly.

Memory and Connectivity
BlackBerry Bold 9780 has 512MB RAM and 2GB Memory Card. Well, you get this 2GB memory card with your Phone which lets you start with music, videos and files. If you think 2Gb memory is insufficient, you can expand the memory with Micro SD card. When it comes to connectivity, this smartphone is a 3G phone which lets you chat, e-mail, download, stream videos at any place there is a 3G coverage. Also, not only 3G, it also supports Wi-Fi where you can enable it anywhere there is Hot Spot. BlackBerry Bol 9780 also has Buletooth v 2.1 Version.

Maps and Apps
BlackBerry Bold 9780 has built-in GPS which lets you pointout your location quickly and easily. You can find out the place you want easily by its turn-by-turn directions. When it comes to apps, you can download the apps that you like freely when you are on Public Wi-Fi Hot Spots and also It supports all kind of apps.

BlackBerry Bold 9780 Pros
•BlackBerry 6 OS
•5 megapixel with Flash
•Wi-Fi Connectivity
•Touch Trackpad Navigation
•Fast Web Browser
•Pre-Loaded BlackBerry maps

BlackBerry Bold 9780 Cons
•No Front Camera
•No Video Calling
•No Radio


BlackBerry Bold 9780 Specifications

•Operating System : BlackBerry 6
•Display : 480 x 360 px color display
•Memory : 2 GB Memory Card / Expandable with Micro SD cards.
•Network : Supports 3G
•Card Slot : Available
•RAM : 512 MB
•Battery : 1500 mAhr
•Standby Time : 500 Hours
•Talk Time : 6 hours Max
•Camera : 5 Megapixel
•Flash : Yes
•Bluetooth : V 2.1
•Speaker Phone : Built-In
•Navigation : Trackpad
•Keyboard : Full Qwerty Keyboard


BlackBerry Bold 9780 Price is USA

The Price of BlackBerry Bold 9780 in USA is $ 450.00 - $ 499.00 Approximately