Nokia X2 Phone - Full Specifications and price in India

Nokia X2 Phone full specifications and price in India is given here. This is the Nokia's most searched mobile by Indians in 2011. Read the Specifications to know why Nokia X2 is the poplar mobile. This mobile weights just 81gm and has 5 megapixel camera with LED flash.


Nokia X2. - This mobile comes with 2.2 inch display and 320*240 pixels. It can display up to 265k colors in its screen and also has 5 megapixel camera with 2592x1944 pixels photo resolution including LED flash.It has 64 MB RAM and 48 MB internal memory which can be expandable up to 16 GB. This mobile comes to your hand with built-in Antenna for radio and also has USB and Bluetooth.Its simple to use,light weight, Good mobile to buy and you really cant find negative stuff to say about this mobile.


Nokia X2 Features


Design
Nokia X2 comes with 111.0mm height and 47.0 width with 13.3mm thickness.This is a light weight mobile which weights just 81 gm.It comes with 2.2 inch color display and 320*240 pixels which can display up to 265k colors.Also , has LCD transmissive technology.

Battery
Nokia X2 is powered by 860 mAh Li-Ion BL-4C battery. It has 530 hours of stand-by, 13 hours of talk-time and 27 hours of music playback.

Camera
Nokia provided a great camera for low cost. It has 5megapixel camera with LED flash. To say, this is the flashing feature in Nokia X2.Its minimum focus range is 50 cm and has 4x digital zoom.Also, it has 2592*1944 pixels resolution and additional features like flash, full focus, self image editor and full screen view finder.Images are capture in JPEG format and supports BMP, M3G, PNG,JPEG, WBMP,SVG-T, GIF87a, GIF89a.

Music
The music player has an equalizer with presets and two customizable settings along with Stereo widening. The Music player is controlled by touch keys and D-pad. It has features like FM radio, Music player, MP3 ringtones, Audio recorder, Bluetooth Stereo an many more.

Games
Nokia X2 comes with 9 Games. They are Sudoku, Block'd, Rally 3D, Snake III, City Bloxx, Brain Champ, Bounce Tales, Diamond Rush.


Nokia X2 Specifications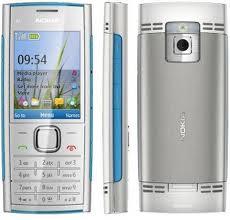 • Operating System - Nokia OS (S40)
• Operating Band - GSM 850 / GSM 900 / GSM 1800 / GSM 1900
• Wireless Connectivity - Stereo Bluetooth version 2.1 with Enhanced Data Rate
• Connectors - 3.5 mm AV connector / Micro USB connector / 2.0 mm Charger Connector.
• Display - 2.2 Inch
• Height - 111.0 mm
• Width - 47.0 mm
• Weight - 81.0 gm
• Memory - 40 MB Internal / Expandable up to 16 GB
• Stand by Time - 530 Hours
• Talk Time - 13 Hours
• Music Play Back Time - 25 Hours
• Camera - 5 megapixels
• Photo Camera Features - Flash / Full Focus / Self-timer / Still image Editor / Full screen viewfinder
• Video Camera Features - Video player / Video recorder / Video streaming
• Music - Music Player / FM Radio
• Messaging - IM , SMS, MMS


Nokia X2 Price

USD - $105.00 Approx
INR - Rs 4,800/- Approx