Nokia Lumia 800 specifications and price in India

Nokia Lumia 800 specifications and price in India is updated. Lumia 800 is the best smartphone from Nokia in this year. You will experience faster and smoother browsing on this windows phone.This smart phone was made with polycarbonate material.


Nokia Lumia 800 - Indians favorite mobile brand Nokia recently launched its latest series "Lumia". Nokia is famous for its creative, bold and beautiful designs.Their touch phones look great and professional. Well,this article is about the top model in Lumia series "Nokia Lumia 800".This amazing Windows 7.5 phone is put together with 8 mega pixel camera, 1.4 GHz CPU , clear black display and curvy edges which you can call as an eye catching segment in the phone.

It's Stunning design, front face camera and variety features makes this phone more attractive.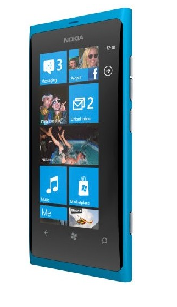 Nokia Lumia 800 Features

Display:
The Amazing one piece curvy edges body flows right around the floating 3.7 inch clear black AMOLED display. All apps are displayed on the large screen.Tap your favorite app to start the screen.
Browsing
You will experience faster and smoother browsing on this windows phone.Bing, HTML 5 an IE 9 are available.Bing feature lets you launch the search button quickly and helps you to search what you are looking for. You can mark your favorite webpages with just one tap at the bottom of the screen and you can save it with the name you like. So, next time when you want to visit the page, you can pin it on Home screen and access it in one step.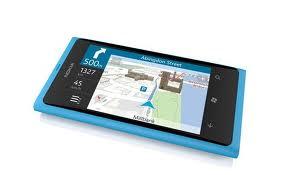 People Hub
People hub is a social app where you get notifications on your home screen when ever your selected friends update stuff on their social network profiles like facebook and twitter.
Camera
8 mega pixel, 16:9 wide-angle capture and Carl Zeiss lens will make your picture look clear and super sharp. Taking pictures is as easy as holding camera key. You don't need to unlock your screen to take pictures. One touch share button lets you share the pictures to your social network and other profiles.
Music
There is no need to sign up or log in to listen. Play it by just tapping play button and you will be accessed to 15 million tracks. There is an incredible feature in music called Mix radio.It lets you stream hours of music for free and you can listen to music even if your network signal is weak or completely nil. Pin your favorite tracks and artists to Home screen and listen to it when ever you feel to listen by just tapping with your fingers.

Nokia keeps you up to date by providing latest albums in market place. You don't need to search for latest albums in market place. When there is something new in market place, you will get notification on your home screen.


Nokia Lumia 800 Specifications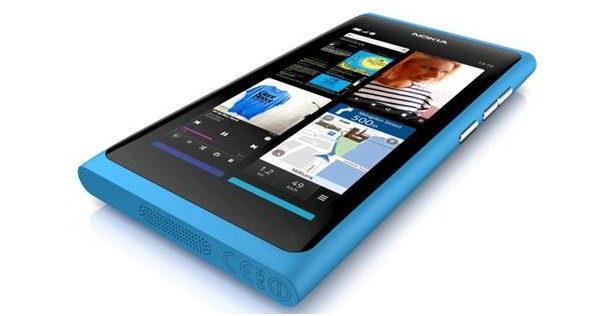 Operating System - Windows Phone 7.5 Mango
Display - 3.7 inch clear black AMOLED display
Touch Screen - Capacitive Screen
Resolution - 480*800 pixels
Height - 116.5 mm
Width - 61.2 mm
Weight - 142 gm
Camera - 8 megapixel
Camera Zoom - 3x
Photo Camera Features - Dual LED Flash / Geotagging / Auto and Manual white balance settings.
Video Camera Features - Video Player / Video recorder / Video Streaming.
Connectivity - Wi-Fi / Bluetooth Stereo Audio / USB 2.0 High Speed / Micro USB
RAM - 512 MB
Memory - 16 GB
Email - Gmail / Ymail / Nokia Email / Widows Live / Hotmail & Many more.
Messaging - IM / SMS / MMS
GPS Feature - GPS / Wi-Fi positioning.
Audio - Music Player / FM Radio / Active Noise Cancellation / Bluetooth Stereo.
Available Colors - Black / Cyan / Magenta




Nokia Lumia 800 Price:

The price of Nokia Lumia 800 in India would be Rs 29,999/- approximately.