Specifications and Features of Asus Transformer Prime

This is an article which gives you the complete information about Asus Transformer Prime Tablet. Asus Transformer Prime is designed with NVIDIA Tegra 3 processor. You find all the specifications which are most important to make the Asus Transformer Prime different from others. This is first Android tablets to be released with NVIDIA Tegra 3 and also option of converting the Tablet into Netbook when needed. In article,you will also know the price of this tablet which will be released in 2012.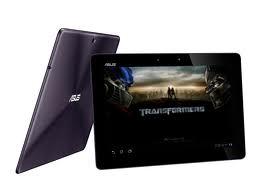 On introducing the new NVIDIA Tegra 3, Asus has designed an inevitable device called the Transformer Prime for its customers. Asus Transformer Prime is going to hit the market from 2012. The Asus has reported that there will be delay in their launch which was earlier expected to be released in December 2011. This Asus Transformer Prime is said to be an alternative for Apple's iPad. Also if this Asus Transformer Prime is released, then it will become the first tablet to design with the most advanced quad-core processor technology, NVIDIA Tegra 3 .
ASUS Transformer Prime is first tablet with most advanced features and also will become the most powerful tablet of 2012. This Transformer Prime tablet has the advanced and powerful processor which can eventually be converted as a portable netbook if needed. We can convert the Asus Transformer Prime in to Netbook by just integrating it with a docking keyboard and make it portable. Now, let's see the features and specifications of this Asus Transformer Prime tablet.


Specifications of Asus Transformer Prime:

The Asus Transformer Prime is fortunately said as TF201 tablet which has the pride of having NVIDIA Tegra 3 Quad Core Processor along with NVIDIA GeForce GPU. Its Slim and sleek look will attract the buyers. The Asus Transformer Prime weighs around 586 grams as it has only 8.3mm of thickness.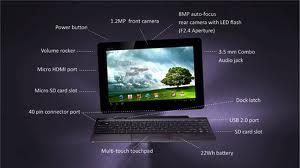 Asus Transformer Prime is designed with a 10.1 inch LED backlit touch screen which supports IPS technology. The display screen has the resolution of 1280×800 pixels and the screen is protected with Gorilla Glass. Now, this tablet is powered by the Android Honeycomb OS but Asus stated that soon it will be upgraded to Android 4.0 Ice Cream Sandwich version after some days of release.

As this Transformer Prime is designed with the advanced Quad-core NVIDIA Tegra 3 graphic Processor, it has good performance in speed and also high quality of display when compared to other tablets. For memory Asus Transformer Prime has 1GB of RAM and also additional 32 GB of internal storage. Asus thought that this memory will not be sufficient for people and yet Transformer Prime also has an microSD card facility which can be extended up to 64GB. Transformer Prime has two cameras, both the front and back of the tablet. The front end has a basic 1.2 megapixel which can be used for video conferencing and the rear side has 8-megapixel camera which is used for capturing high quality photos and also for recording videos with 1080 pixels. The rear 8MP camera has the auto-focus option which helps to take a bunch of high-quality photos and videos. The Asus Transformer Prime tablet has the compatibility with all Wi-Fi 802.11n, GPS and Bluetooth 2.1 with EDR as well for transferring files and data. On talking about the sensor this Transformer Prime has no surprises as it just has the gyroscope, motion sensor light and compass just like other tablets.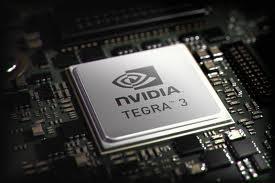 In Asus Transformer Prime, you can also have an SD card reader and USB connection which will be useful when you convert the tablet to a netbook by adding a docking keyboard. The Asus Transformer Prime tablet also includes a speakers, headphone jack, microphone and micro HDMI video output. Asus Transformer Prime will have long battery life when compared to other tablets. The Asus guarantees that you will get 12 hours of battery life and also 18 hours of battery life, if it is connect to a dock. Yes, when the Tablet is converted into Netbook, it has will be connected to a docking keyboard which itself has a battery. So on the whole, when you us this tablet as a netbook then you will get 18 hours of battery life.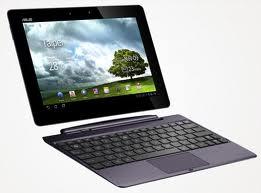 Price of Asus Transformer Prime:

As you all know that the release of Asus Transformer has been delayed, we can expect for it to be from 2012. The Asus told to media that the delay was due to some low standard of Wi-Fi and so they will correct it and release the tablet in 2012. On talking about the price of this Asus Transformer Prime, I would just say it is just normal when compared with other tablets in the market. The price of this Transformer Prime varies based on the features. The 32GB version of Transformer Prime will cost you for $499 and the 64GB version will cost $599. Also if you want the additional dock keyboard which will be released along with the Transformer Prime from Asus, then you have pay $149 additionally to get the dock.

i. 32 GB of Transformer Prime = $499 only.
2. 64 GB of Transformer Prime = $599 only.
3. Transformer Prime with Asus Dock Keyboard = $ 149 + Either of the Transformer Prime you choose 32 GB or 64 GB