Aakash tablet and Aakash Ubislate 7+ tablet specifications support Microsoft Bluetooth keyboard

Aakash tablet and Aakash Ubislate 7+ tablet specifications are such that they will exactly match the external devices requirements like 3G dongle, Microsoft Bluetooth keyboard. Aakash tablets can be used with Microsoft Bluetooth keyboard for Bluetooth connectivity and additional options, to enhance Aakash tablet performance. It increases Aakash tablet and Aakash Ubislate 7+ performance. Read this article to know more about Aakash tablet connectivity with Microsoft Bluetooth keyboard.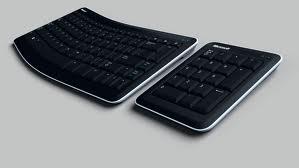 We know that Aakash tablet is does not have Bluetooth interface for its connectivity. For internet connectivity and other purposes, we make use of GPRS services which works with SIM card. Moreover, we are provided with Wi-Fi connectivity. As far as other connectivity means are concerned then we can maintain interactive environment for external devices that can be done with 3G dongle or with Bluetooth keyboard. Few days earlier, Microsoft launched Bluetooth keyboard for tablets which is compatible with Apple tablets, Android devices and Microsoft Windows.


Aakash tablet and Aakash Ubislate 7+ tablet with Microsoft Bluetooth keyboard

We are expecting this keyboard on Aakash tablet because Bluetooth support is not there in Aakash and Aakash Ubislate 7+ version. This will also solve problem of freezing in Aakash tablet. Some customers complained about freezing issue in Aakash tablet due to lower hardware configuration and less processing capability of processor. Suppose if you are surfing for something and in the meantime your Aakash touch gets hanged then how you will interact with tablet? You will not have any other option to interact with tablet now. This is the best way to deal with Aakash tablet by resolving the hang touch.

This Microsoft's new keyboard has been designed in such a manner that it will suit the library of gadgets. That is why it is referred with name of Bluetooth Mobile Keyboard 5000. The best thing for this keyboard is that it is compatible with Android tablets. So, it will be compatible with Aakash tablets too. It measures just 0.62 inches in depth which is twice in thickness to Apple tablet. If you experience rough touch in tablet device then it will remove your rough feeling of touch and provide you real keyboard feeling by enabling comfortable typing on screen keyboards.

It also encourages natural posture curve design that easily makes your tablet attractive. It allows tablet friendly Bluetooth connection with easier to use. This Microsoft tablet oriented keyboard is expected to enter market by offering a branded product for competing devices in the market. The price of keyboard is so high which is equivalent of $ 49.95 and you can purchase Microsoft Bluetooth keyboard directly from distributors or from resellers.

It will suit Aakash tablet in all aspects but only thing which resist its connectivity with tablet is its price which is so high that is almost equal to that of Aakash tablet. But still I feel that on using it with Aakash tablet will enhance its performance and scope.