Motorola Xoom 2 tablet features, specifications, release date and price

Motorola Xoom 2 tablet features and specifications are given here. The Motorola Xoom 2 release date and official price for world users are added. The release date of Motorola Xoom 2 / Droid XyBoard tablet is decided on 8th December 2011. Read this article to know more about Motorola Xoom 2 tablet features, specifications, release date and price.


Motorola Xoom 2 release date







Verizon has come up with a new roadmap timeline for Motorola Xoom 2 Android tablet. It is having release date of Motorola Xoom 2 tablet which is in news from last few days and it is expected to be release in market on 8 December 2011. As 8th December 2011 will be its expected release date. It is just for customer's information that does not be confused with name DROID XyBoard, as it is other name of sequel Android Motorola Xoom 2 tablet.

The document contains detailed information about other products like Samsung galaxy nexus, Droid RAZR and some LTE versions for other gadgets. As far its price tag is concerned then it is also given in the document. Moreover, it is having Xyboard as a handy option to manage tablet. It is believed that Motorola Xoom 2 tablet with sizes of 10.1and 8.2 inch wide will be available from December 8th 2011. The point to be noted from leaked document is June 6th, 2012, this date is discounted date set for selling of tablet starting with $429.99 for Xyboard 8.2 and $ 529.99 for 10.1 inch dimensions. These both pricing tags are valid for 16 GB models. If you want to explore more storage capacity then you have double the paying cycle with more $ 100. If we compare Motorola Xoom 2 tablet with Blackberry and Amazon smart phones then there is some more weight seen in Motorola tablet.

The information provided above is not yet verified by the Verizon. It is expected that information regarding Motorola Xoom 2 release date will be announced soon. The release date of Motorola Xoom 2, an android tablet is expected to be 8th December 2011. It will be according to Verizon leaked reports released by the sources.


Motorola Xoom 2 features and specifications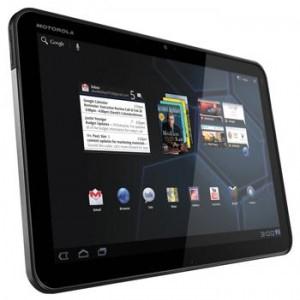 Both Motorola Xoom 2 and Media edition have been announced few days back with 1.2 GHz TiOMAP dual core processors. The battery life and camera used in these tablets is excellent such that 10.1 inch tablet is having 10 hours battery backup whereas other tablet is having 6 hours battery backup. It includes 1 GB of RAM; the tablets are equipped with Android 3.2(honeycomb) operating system having light weight around 599 grams for 10.1 inch and 386 for 8.3 inch version. The Android 3.2 version is definitely upgradable to Android 4.0 version.

The storage capability of tablets is of 16 GB with 10.1 inch HD display with gorilla glass and 3D virtual surround sound. The tablet dimensions measure 253.9x173.6x8.8 mm with thin bar form factor. The resolution of tablet is 1280x 800 pixels and capable of producing one and half crore colors. As far as decent camera is concerned then it has 5.0 Megapixel camera with resolution of 2592×1944 pixels with zoom and flash facility. Moreover, it also has secondary camera, Bluetooth, Irda, Wi-Fi, USB, GPS, Android webkit browser, 3.5 mm headphone jack, email support etc.


Motorola Xoom 2 official price

This tablet is having price of $ 666.67 which is equivalent to Rs 30, 000 in India and you can also refer to the online website for purchasing Motorola Xoom 2 tablet. It is not yet released. So, wait for further announcement from Motorola.