HTC Radar with Windows Mango OS- Price in India and Specifications

HTC Radar is a new Smartphone from HTC which comes with Windows Phone 7.5 Mango operating system. HTC Radar price in India, full phone specifications and release date in India is provided here. The user review of HTC Radar, hardware specifications, software specifications camera specifications and drawbacks of HTC Radar are also provided here


Windows Phone 7 operating system is specially designed by Microsoft as a competitor for Android operating system. The newest version of this category is Windows phone 7.5 Mango. CEO of Microsoft has already declared that 10 top mobile company will provide handsets with Windows phone 7.5 Mango operating system. Samsung and LG have already provided handsets with Windows phone 7.5 Mango operating system. Now the HTC has also introduced their Windows phone through HTC Radar. HTC radar has officially declared by HTC in San Francisco.


HTC Radar Hardware Specifications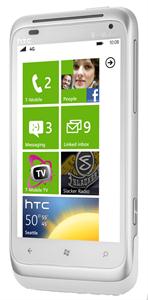 Basically HTC Radar is a very small smartphone with 3.8 inch super LCD screen. The body of HTC radar is solid metal body which gives an impression of high budget phone. HTC Radar also provides you a special removable cover for replacing SIM cards. This facility allows you to replace SIM cards without removing the battery. 1 GHz Snap Dragon processor, 512 MB Ram, 8GB internal memory is the hardware features of HTC Radar. With this hardware feature HTC Radar allows you to use multiple applications very easily. You can also connect your HTC Radar with other devices by using WiFi, 3G, GPRS and Edge. HTC Radar comes with Ambient light sensor, G Sensor, proximity sensor and provides you the 5.1 surround speaker. HTC Radar also contains three physical buttons.


HTC Radar Camera Specifications

HTC Radar comes with 5 MP cameras. The camera is designed with low light sensor. So you can capture images in low light with better clarity. The camera also supports inbuilt panorama facility. By using this inbuilt feature you can capture five photos within two seconds. Another attractive feature of HTC Radar camera is the presence of shutter button for focus adjustments. This gives a professional touch for HTC Radar camera. HTC Radar also provides a front camera for video calling.


HTC Radar Software Specifications

HTC Radar provides all the applications that are supported by Microsoft Phone 7.5 Mango operating system. The concept of application support in Microsoft phone 7.5 operating system is somewhat different from Android. Unlike Android Microsoft does not create large number of applications, instead it adds maximum features to its existing applications. The best example for this is "Peoples Hub" which provides all updates of Facebook, Twitter and Microsoft Live in one roof. As the operating system is from Microsoft you can easily integrate Microsoft Outlook, Microsoft Office and calendar. HTC Radar can also play all types of audio and video formats. It means that you can enjoy high quality video through HTC Radar.


Drawback of HTC Radar

The main drawback of HTC Radar is the absence of external memory. That means you have to satisfy with 8 GB internal memory. HTC Radar doesn't have an USB port. So you will not be able to enjoy the cool connection between computer and phone.

Price of HTC Radar in India is Rs. 23,990.