How to create user accounts in Windows 8

Are you facing problem in creating a user account in Windows 8 operating system. Go through this article to know the detailed procedure on how to create a user account in Windows 8 operating system


From the past two days servers of Microsoft are very busy, because many people around the world are trying to download Windows 8 operating system. Many of them got disconnected in the middle due to high server load. With many difficulties, I managed to download Windows 8 operating system. After downloading the ISO image of Windows 8, I tried to install Windows 8 OS from the ISO image by burning it on a DVD.

For those, who doesn't have a DVD drive, you can install Windows 8 operating system from a USB drive. Since Windows 8 is developers release, I decided to try the operating system on a virtual machine. After several attempts, I successfully installed it on both VM Ware Workstation 8 and Oracle VM Virtualbox.

After installing Windows 8, the interface what I saw is a Metro style interface. This interface is quite different from the normal Windows interface. Though it looked quite different, anyhow I managed to start using it. For some of you, you may hate the new Metro interface, if you want to remove the Metro interface, you can remove the default interface and you can get Windows 7 like desktop in your Windows 8 machine.

If one of your friends want to try Windows 8 with his hands, it is better to create a separate user account for him in the Windows 8 operating system. Follow the below steps to create a separate user account on Windows 8 OS.


Steps to create a user account in Windows 8 OS

1) Let us consider you are in the default Metro interface of Windows 8 OS. If you are using any other application, you can still get the Metro interface by pressing the "Windows" key.

2) In the new Metro interface, you can find the Control panel App.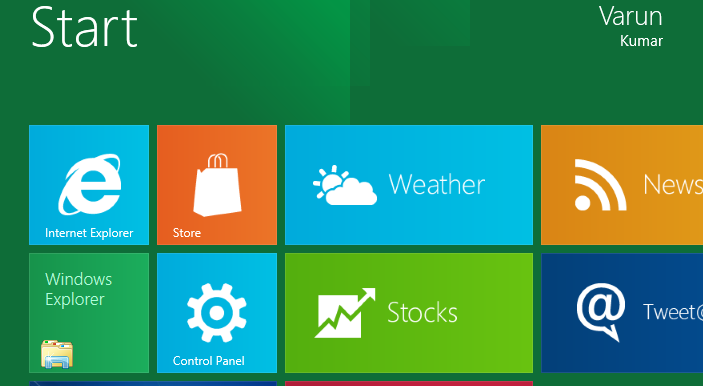 3) Click on the Control panel. When you click on the control panel, main screen of control panel will be displayed.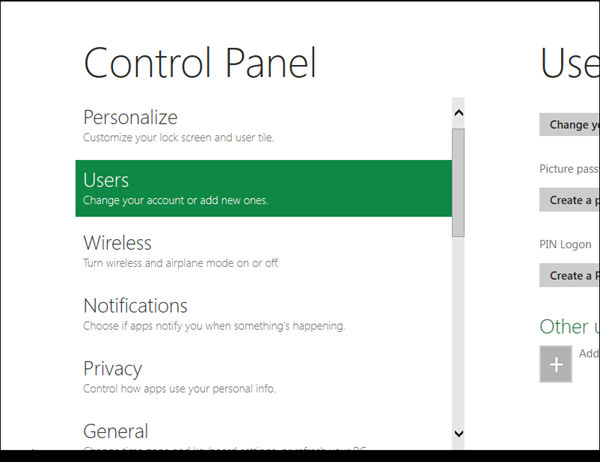 4) You can find a option which is named as "Users".

5) Click on the Users, you will taken to a user screen, where you will see four options. They are "change your password, create a picture password, create a pin and the forth one is other users.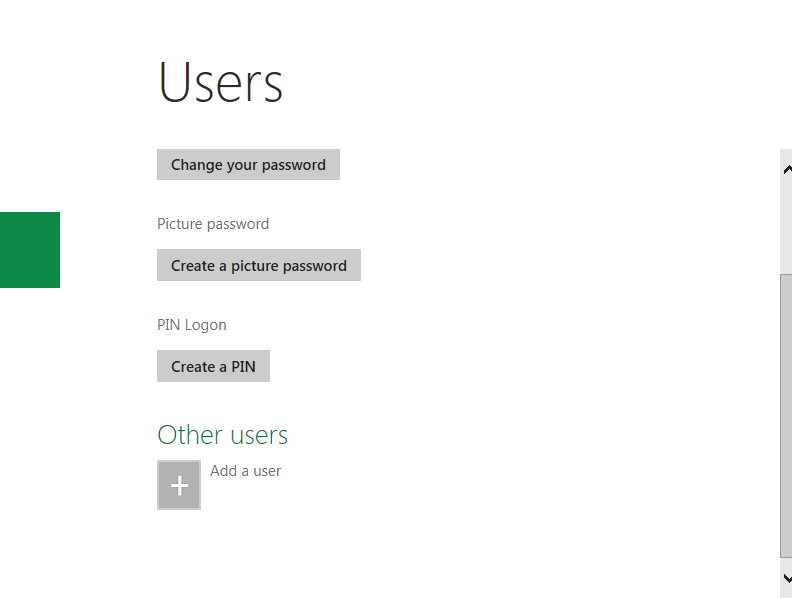 6) Below the other users, you will find a button with + symbol. Click on it, you will taken to the next screen.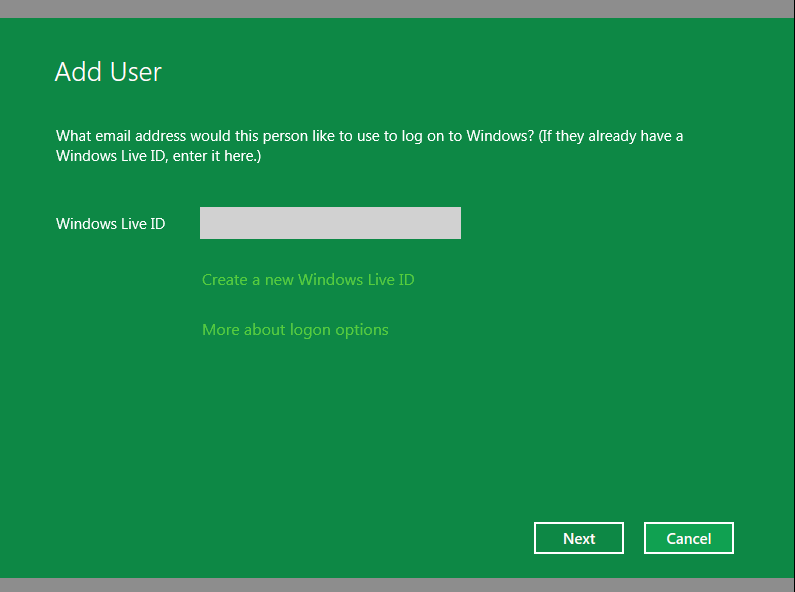 7) In this screen, you can create a separate user account. If your friend has a Windows Live id, he can use it to create a account. By using Windows Live id, when we login in any Windows 8 system, we can get back all our personalized settings, which is wonderful.

8) If he doesn't have a Windows Live Id, you can click on the "More login options". You can select a local account.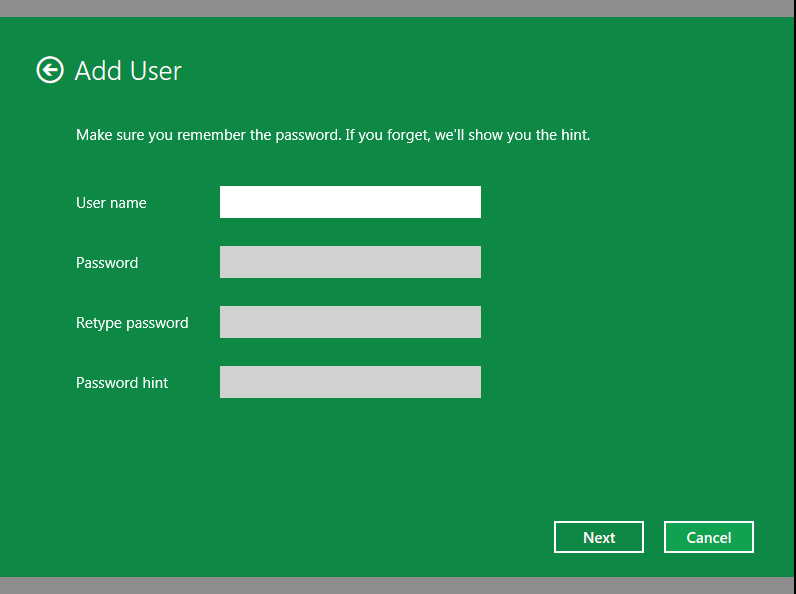 9) Fill the details in the local account, and click on Next.

10) A new user account will be created. Now, your friend can login with the new user account created by you.