Cheap Android PC tablets in India

Human Development Ministry of India has announced cheap tablets for college going students. Students can buy these tablets at a 50 percent discount on the retail price. Read this article to know more about the cheap Android PC tablets in India.


In order to boost the technological know-how in India, the Human Resource Development minister, Kapil Sibbal recently announced cheap Android PC tablets. We received a confirmation call from ministry officials saying that the cheap tablets are reality and not rumor. These tablets are expected to be priced at Rs. 1500 ($ 30 in U.S. currency). The actual retail price is around Rs. 2200 ($ 50 in U.S. currency) but Indian government will subsidize the tablet by around 50 percent.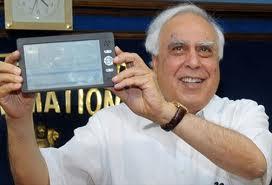 Around 10,000 units of tablets were delivered last month and other 90,000 will be delivered by the end of this month.

If you want to buy the cheap tablets, check the list of universities and colleges where these are being distributed. You can buy these tablets if you fulfill the eligibility criteria under the guidelines of Human Resource Ministry.