How to connect the XPS viewer with the server computer ?

In this article, I will explain to you that how to connect the XPS viewer with the server computer ?


As we know that the XPS viewer is the software which is introduced by the Microsoft to provide the compatibility level for the XPS files which are not compatible with the computer. In order to read and execute these files, the Microsoft has introduced the digital signatures and authorization to show full compatibility level with the window 7 environment.

Through the help of viewer the user can also make changes in the font, size and the orientation and layout of the document. Moreover, the add-in are also added in the computer.

You can also use the XPS viewer to send the XPS files over the internet, even with the help of the E-mail or any other service. In order to send the data you must have the Microsoft XPS viewer for this purpose as it is have full authorization to access the resources.

In order to add the XPS viewer on the server such that it provides the XPS viewer to the client when the server computer is properly connected with client computer.

For adding the XPS viewer in the server computer follow these steps-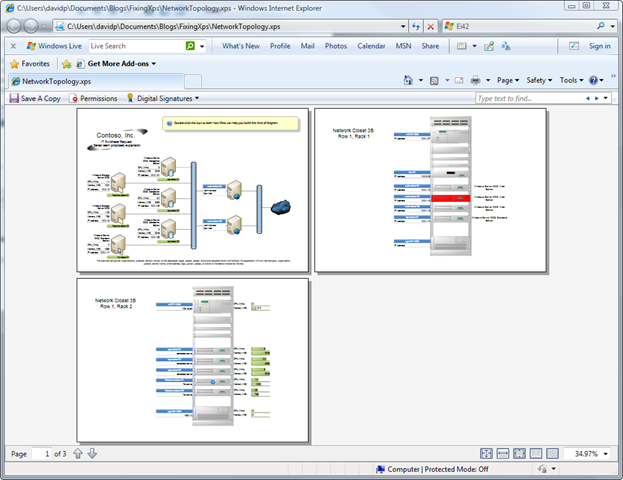 Click on the start menu and then control panel where you are provided with the lot of options and under the administrative and the management services open the server manager.

Clicking on the server manager will opens a dialog box where you are provided with the many options then click on the features that are there on the left and the click on the add features button.

The add features box will appear ,from that box select the XPS viewer check box and then click on the next button and follow the instructions and locate the appropriate path for the viewer.

After that click on the install button and then wait for the complete loading and close the box in case the loading is completed and the XPS viewer is loaded in the server computer such that it is easily shared with the other client computers as well.