Buying Guide: Plastic V/S Silicone Phone Cases

Confused whether to buy a plastic phone case or a silicone one? We just might have the answer to your doubt. Read on to know more.


While talking about phone cases, it plays a significant role in our lives. Some people use it with an aim to protect their device, whereas some get it just to showcase style. For this purpose, manufacturers come up with ample of varieties to suffice your purpose evidently. Selecting the best suitable one from it entirely depends on you, but this is the not the case with the majority of the people.

When it comes to buying, most often people end up surfing LG G6 cover online. While doing so, they go with the cases that look good the most. However, checking out just the outer appearance is somehow the worst mistake you commit for protecting your phone.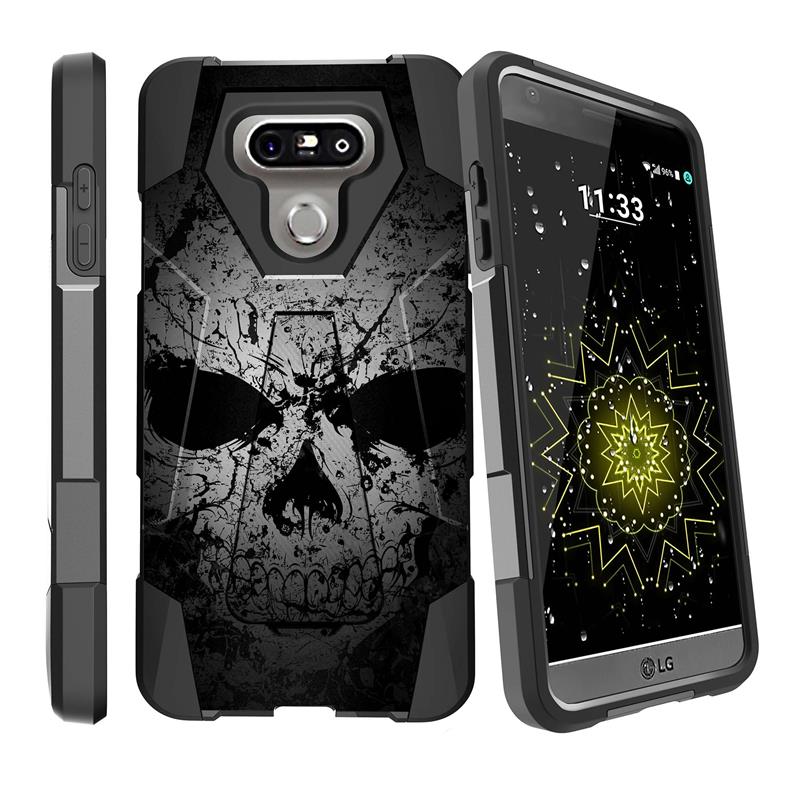 Though looks and style are the factors that affect the purchase of smartphone case, it becomes indispensable to contemplate other aspects too. From durability to protecting your phone; a case should incorporate all these factors. After all, a smartphone is something that you'd be carrying all the day long which would reflect your personality. Thus, it becomes necessary to assure that a phone case you're buying is appropriate enough to splurge money on it, which can be done by judging its material. By this means, you get a clear idea whether the product you bought will help you to fulfill your purpose or not.

In the market, plastic and silicone materials are highly used for manufacturing a phone case. Both of these components have varied features that come along with pros and cons altogether. Due to this reason, it becomes arduous to judge which one would be the best one.
If you too face the same issue then just explore this piece of writing. It will help you to decide which material of phone cases would suit you the most.

Plastic Cases
It is produced from many types of substances, among which polypropylene, polycarbonate, and polyurethane are the major ones used to create phone covers. The first two are used for manufacturing hard plastics and the last one for either hard or soft plastic.
Silicone Cases
It is a substance that is naturally found in quartz and sand. Additionally, it is a soft material which is primarily made up of silicone.
Since we have understood about the manufacturing of both the materials, let us take a glance into pros and cons of plastic and silicone cases.

#1. Protection:
While seeking a phone case that protects your device firmly, you can surely rely on plastic. It is made up of polycarbonate that is considered as the toughest one. Mainly it is used in manufacturing rugged covers. Due to this reason, it offers utmost protection to your precious device.
If it happens that you end up slipping your cell phone and it falls from a certain height, a plastic cover will help you to save it. On the contrary, silicone cases won't be able to shield your device thoroughly.

#2. Durability:
While looking for any shielding product, it becomes essential that it is strong enough to survive for a protracted period. Nonetheless, you are spending money on it, so it has to be durable.
In case a hard, slim case made up of plastic falls on the ground, there are high chances that it might break or get cracks on it. On the other hand, silicone phone cover won't damage due to any fall. If its durability is your major concern, you can go for the cases that are made up of silicone or soft plastic.

#3. Weight:
Silicone phone covers are less bulkier than plastic ones. Due to this reason, it offers you extreme sleekness and flexibility. By this means, you can add some elegance to our personality.
However, hard plastic cases are heavy and are designed in a way to protect a device evidently.

#4. Customization of Cell Phone Cases:
Designing a cover your way is one of the most appealing trends which has widely earned prominence among the audience at large. If you too are the one who admires getting a one-of-a-kind phone cases then opting for plastic material can suffice your purpose evidently. It would be much better than silicone as printing designs on it is not possible.

#5. Maintenance:
A silicone case is more likely to attract lint or collect dirt. Consequently, it hampers the looks and becomes unhygienic. On the contrary, plastic cases can attract dust, but it stays fairly neat as it gets eliminated through wiping. So, if you don't wish to have a product that demands frequent cleaning, you can opt for plastic ones.

#6. Grip:
A plastic phone case tends to slip from hands, and people can't have better grip than silicone ones. As it is soft, it offers sleekness that allows you to hold the smartphone firmly, whereas, plastic comes with the extremely smooth surface.
Although silicone cases can't protect a device from the damage due to fall, it can surely help you prevent from falling.

#7. Worthiness:
When it comes to pricing and valuation, it is certain that both silicone and plastic cases are cheaper than other materials. Therefore, considering any of it won't bother you for paying burden to your pockets.

#8. Additional Features:
Though plastic and silicone materials used for manufacturing has pros and cons both, there is a point of intersection. The hybrid cases which are well known for offering utmost protection of the cell phone. These type of covers consist of two layers that shield the device effectively from which outer is produced by using polycarbonate plastic and the inner one of silicone. This combination of both the materials work wonders to protect the phone, which is why it is popular among the public. Moreover, a kickstand is propped up to the hybrid case that serves you with the ultimate convenience for watching videos and movies.

Now that you're aware of the entire scenario, the ball is in your court whether you opt for plastic or silicone material for purchasing a mobile cover. While doing so, considering your phone usage, habits and personality would aid you to acquire the best suitable one, with which you won't have to regret your decision. For more confirmation, you can visit Miniturtle store that offers myriad of phone cases for almost all brands.