Review of BPR 6 - A Hidden Camera Spy Pen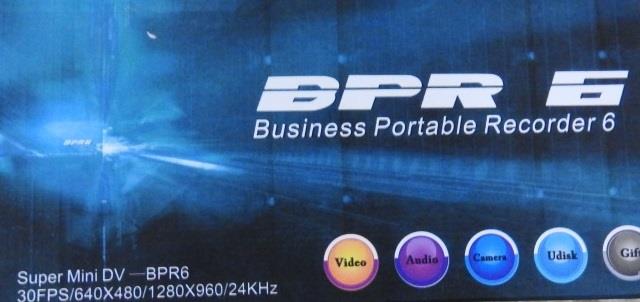 Are you looking for a way to secretly take videos or pictures? Take a look at the BPR 6 a reliable and value-for-money camera disguised in a pen.


Have you ever wanted so badly to get someone in trouble, but you don't have any proof to do them in? Have you ever needed proof to show that someone was beating you up or stealing something? Or do you just wanna take a picture of something but don't wanna fork over cash to do so? Well, here is the solution for all your problems. Meet the BPR 6, an innocent looking pen that conceals a not so innocent camera that can take videos and pictures and can also record audio.




I received the BPR 6 spy camera pen from Banggood.com for review. I have been using it since last few weeks and so far, I am very happy with the device.


Review of BPR 6

The BPR 6 or Business Portable Recorder 6 is a handy little device that can be used to take videos, pictures, audio recordings and can also be used as a webcam and as pen drive. It can also write, which is pretty obvious and at the same time, pretty good cover for when you are recording. Although the name given on Banggood is "1280P Hidden Video Recorder Pen Camera Surveillance DVR DV Camcorder With 4GB Built-in Memory", it doesn't actually have any inbuilt memory but it comes with a 4GB MicroSD card although you can't say that its inbuilt memory. The quality is pretty good but you have to take it without shaking the camera to get the actual quality.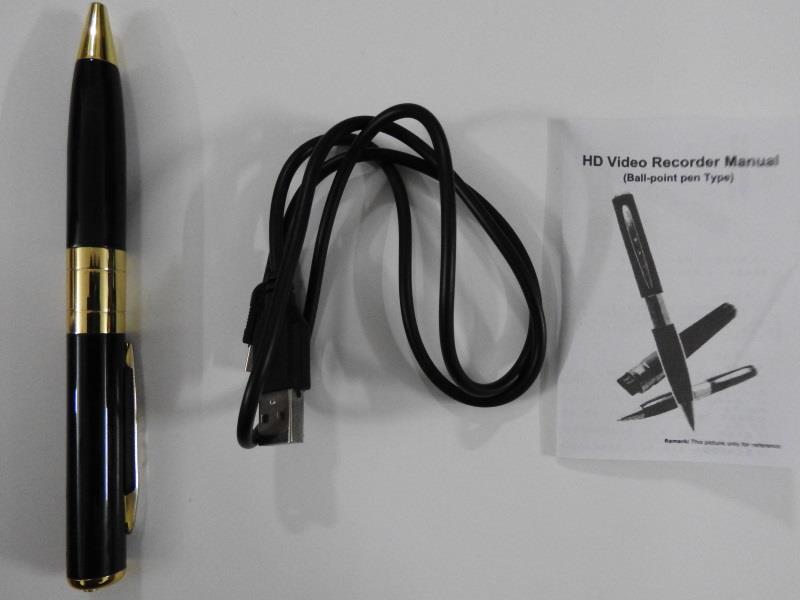 The manual is very complicated but the device is actually pretty easy to use. Hold down the button to switch it on, press once to take a pic and hold down to take a video. There might be a few issues with it but for all its capabilities, it's totally worth the price. Using it as a webcam is also a bit complicated and you have to configure your PC a bit. The pictures show the time it was taken and the videos show the ongoing time they were being taken at. Changing the time is actually a simple task, although the manual makes it look like the 12 labours of Hercules. All you have to do is click the time ".txt" file and change the date according to your wish. Don't try to change the time and stage a fake crime and use it for court evidence! It's written in the manual that this device should not be used for legal cases.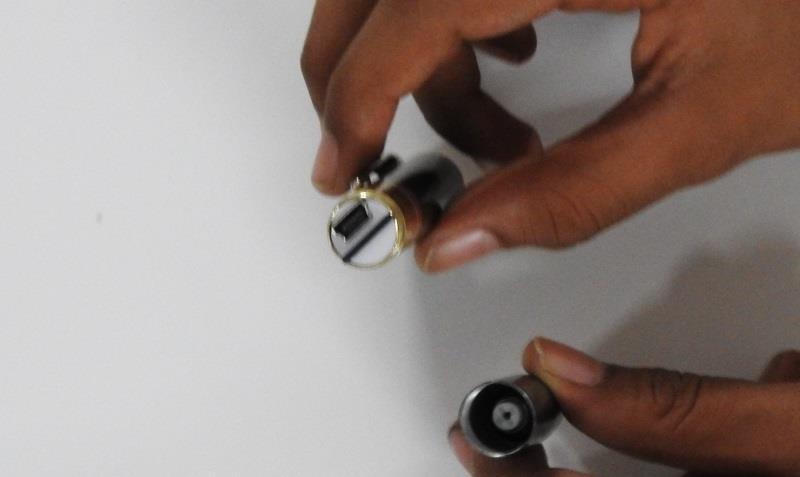 This pen is gold and black in colour and pretty much scratch proof. You can connect to a PC through the charging cable provided. To open the pen to the part where the microSD card and connection cable is inserted, you have to unscrew the cap which is a bit difficult. The video and picture quality is 1280 X 960. Videos are stored in the AVI format, take up around 500 MB per 30 minutes and have an FPS of 30. The pictures are stored as JPG files and take up about 200 KB per pic. You can put in a micro SD card of up to 32 GB but a 4 GB one is included. It takes about 3-4 hours for a full charge (via USB cable) and lasts around an hour. In the box, you get a manual, a cable and the pen. Overall this is a pretty handy device worth your budget at Rs.1000.

Click here to buy the Spy pen online from Banggood.com