Top Online Shopping Tips and Tricks to Save Money

Online Shopping trend is increasing very fast. Online Shoppers can make there shopping experience more exciting by saving money using some tips and tricks. Use Online Coupons, deals, cash back and some more tips to save your money.


The status of this resource is Pending and require some modification by the author.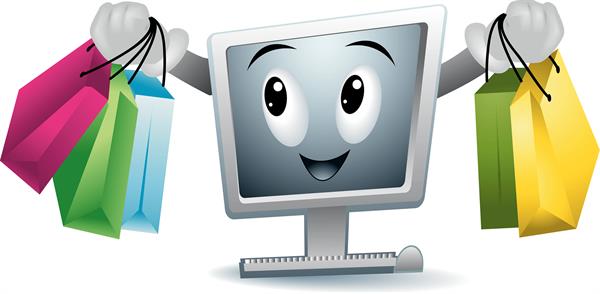 Online shopping is emerging as a fast growing trend today. It not only saves time but money too. On Online Shopping Stores you get too many varieties and styles at a single place which you lack on single offline store. So now you may be thinking that how online shopping saves money? Some tips and tricks you must follow while doing online shopping. You can save your money using Coupons,Deals and CashBack. Here are some tips and tricks to save your money.

Hunt for Coupons - Coupons are promotional codes or ticket that you can redeem for getting discounts while purchasing products or services. Many shopping websites provide different coupon codes to give you discounts for their products. So you can apply these Coupon Codes while purchasing those products and save money. You can get these coupons either by searching in online store or finding them directly in coupon sites. For instance Getpricecut.com is a website where you can get latest offers and coupons, cashback, discount coupons of top leading stores in India. By using these coupons while buying products you can definitely save your money.
Some Coupon Sites in India for reference are -
• Cashkaro.com
• CouponRaja.com
• GetPriceCut.com
• CouponNation.in
• Garbon.in
• Coupondunia.in

Get CashBack - CashBack is a form of incentive in which percentage of amount you paid for your purchase is refunded back to your account. There are many websites that provides CashBack as well as discounts too. If you shop through these cash back providing websites then you will get certain amount of cash back to your account.
Some Cashback Sites in India for reference are -
• FreeKaMaal.com
• Gopaissa.com
• ecashhit.com
• TopCashback.in
• GetPriceCut.com
• Pennyful.in

Price Comparison Check -You should always compare price of your product online.You can do it by looking price of same product at other stores or searching your product in search engine like Google or by using price comparison websites. In Comparison check sites by entering your product name in their sites you will get all stores having your product with respective Prices. CompareRaja.in, Pricedekho.com are such type of sites.
Some Price Comparison Site for reference are -
• MySmartPrice.com
• Compareraja.in
• Pricecdekho.com
• Smartpix.com
• junglee.com
• pricebaba.com

Using online Wallet Offer - There are many online wallets which offers discount and cashback on online shopping in various stores. Find online wallets offers in coupons websites or in online stores directly. Shop and Pay using Your wallet and Get Cashback.
Some of the Online Wallets Are-
• Paytm
• PayYouMoney
• MobikWik

Avoid Shipping Charges -
Many stores Offers Free Shipping totally Free or on purchasing to some amount. If Your order amount is less than that amount then you can add more items to your cart which you may require in future. By Doing so you can save Shipping Charges. So before ordering check if they are giving free shipping .

Check Return Policy -
Whenever you order something online you must check your product return policy. May be you will not be satisfied with product and You may want to return it. Many stores offer free return shipping and some stores give free return to store. So if you get free return shipping then you can return product without spending any money.

Check Online Vs Offline Stores -
You should always check your product price in offline stores too.Many times Offline stores offers same product at Low Price.