Top 5 games you should really go for!

Are you confused in choosing a good game for your PC or smart device to add excite to your life at the time of boredom? If yes, then go through this article and get acknowledged about the top 5 game you really should play.


Gaming has always been an essential part of our lives. Games provide us a good sort of entertainment at the time of need. They vanish our boredom and take us to the world of fantasies where our effective emotions get locked down and we see nothing in front of us other than enjoying our time. But it is necessary that we choose such games which really make us a game lover not such games which carve a false image of them in our mind. So, to help you choose the best games among the unnumbered games in the world, I am here with this article containing the list and description of top 5 games one should really play in his/her lifetime. So, without wasting any time, let me start my job.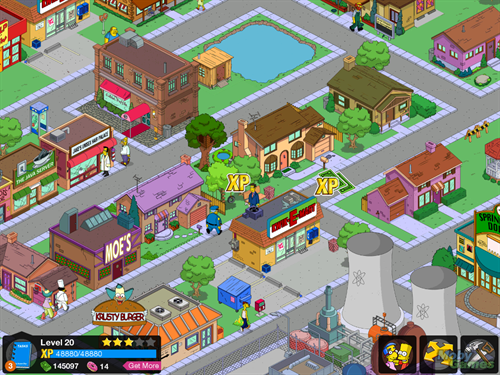 The Simpsons Tapped Out

This game is really an entertainer. It is all about building your city of dreams and attract more and more citizens to it. The more traffic you get the more will be revenue, the more revenue you get the more you can build up so on and so forth. This game just resembles the Zoo Tycoon in which one builds his/her own zoo to attract visitors.
So, this game is really the first one to choose out as it is not a short time game rather it can be played over year building your city like real. Playing one day for one hour and saving it for the next day just like the games on Facebook such as Farm Ville, City Ville etc. Go for this on and enjoy!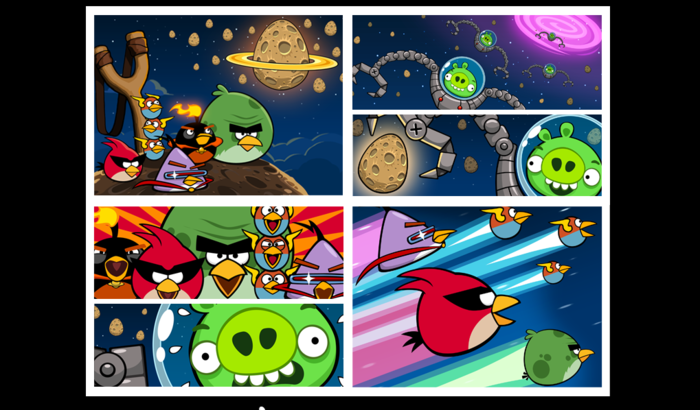 Angry Birds Space

Angry birds has always been among the most played games in the world on almost every possible device. It got lot of updates since last year but Angry Birds Space turned out to be the most successful among them because of its suspense, attractive stages and most importantly the graphics.

Once one starts played it, he/she never wants to leave it unfinished. Children mostly like this game as it is really easy to play and understand. It is simply the game of target practice, target to destroy or get destroyed. Download, play and enjoy!



Stick Cricket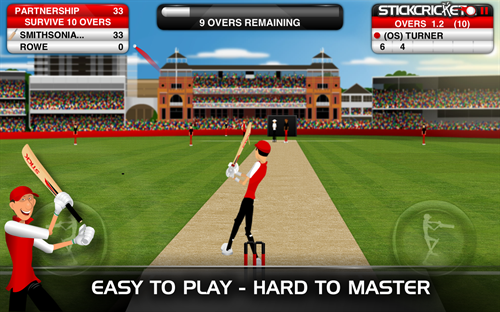 Though a small sized simple game, yet it is a blast. The enjoyment while playing this game is beyond explanation. We know that almost everybody loves playing cricket especially in India but no one finds himself free to enjoy playing it when it is supposed to be. Now, nobody needs to worry because of low budget greatly entertaining virtual cricket game. Even though it has got single view playing, it is really worth to be put among the top 5 games.

Simple trick to score more in Stick Cricket game: I have seen many people complaining that they couldn't score even a single run in this game. I must say that this game is all about time. The proper you time your short, the stronger will the hit and more will be the runs. And that weird trick is to wait for the ball till it almost reach to the leg guard height and then hit the ball. Apply this trick and enjoy!


Grand Theft Auto Vice City (GTA Vice City)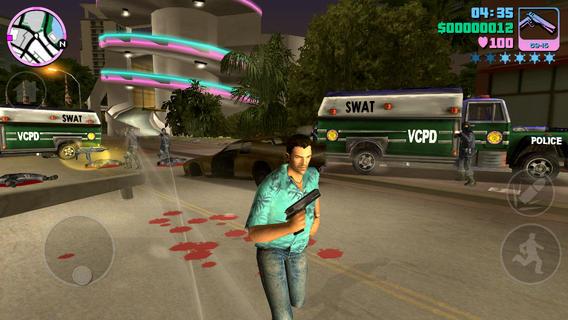 GTA is the most popular game seen on the video screen. This game was first developed for PC only but later due to its huge response from fans, Rockstar Games Association set it all up for the smartphones. Downloading this game might not be everybody's cup of tea as it is among the highly paid games in the playstore so I suggest you to go for this game through 4shared.com where you can download it for free for any supported devices.

This game has got a lot of cheat like typing ASPIRINE on the screen will boost your health to maximum, PANZER will get a military tank for you on roads, and LEAVEMEALONE will buzz off the cops chasing you after committing a crime but I suggest you to play this game without any kind of cheat and then see the joy, excitement and thrill.


Ragging Thunder 2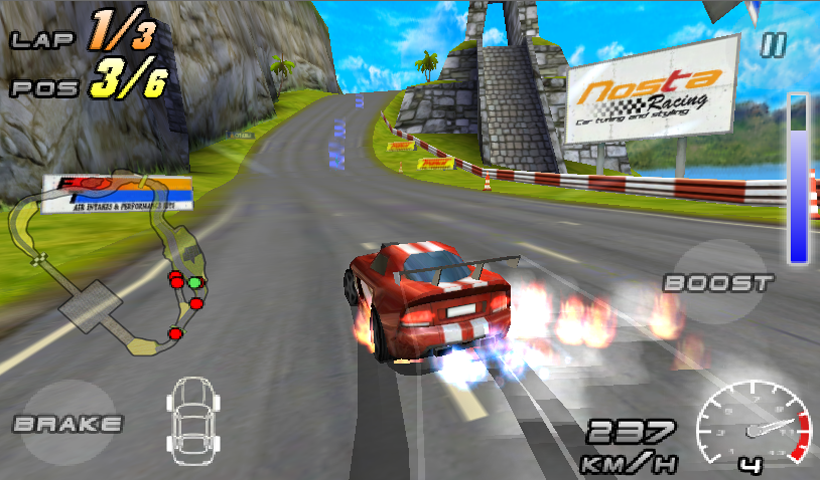 When it comes to racing, everyone gets excited. Now, you can also be a hero, a real time racing champion at your home. This game is full of adventure, thrill and amusement. You simply have to compete with your opponents on road and beat them to get more and more money and upgrade your cars for tougher opponents onwards.
Ragging thunder is also among the most played gamed in the world and also among the most loved ones. One mistake, you are out. So, take the challenge! Download it and be a champion.


Verdict

This was all about the top 5 games you should really go for to get some taste in your boring life. These games are really the most amusement providing games one can readily opt for. So, go for one or all and see the excitement, thrill and amusement you come across after playing them.