Panasonic Eluga U: Design, Features, Price & Review

Are you looking to buy the new Panasonic Eluga U? With its latest flagship model, the Eluga U priced at Rs. 18,990, Panasonic attempts to revive the Eluga brand. Read the article to know its design, features, price & review.


Eluga series of smartphones is not new. Panasonic introduced it two years back in 2012 by launching the Eluga DL1 and the Eluga Power but then these products were limited to only European markets. It is quite visible that India is an emerging market and all international companies are competing to grab its greater share. Thus, India is now the global headquarters for Panasonic's global smartphone business and the company is bringing all its smartphone brands here, trying their best to woe the Indian customers.

The market is already flooded with varying new smartphones, especially the ones that were released last month. Competition is getting fierce as customers are getting more & more innovative gadgets in their hands. With its latest flagship model, the Eluga U priced at Rs. 18,990, Panasonic attempts to revive the Eluga brand but will it be able to do so successfully?

At this price, I expected a great deal of features & specifications. The phone was only recently launched and when I got this device in my hands a couple of days back, I attempted to find out if really Panasonic Eluga U has some unique features to attract buyers. Continue reading this article for a detailed review.


Design

The smartphone looks pretty decent in terms of styling & design- nothing unique. It reminded me of the Google Nexus 4. It looks quite similar to the Nexus due to its curved edges and textured back panel but the dimensions vary. The Eluga U is 7.95mm thick, 141.5mm tall & 71.3mm wide, thus taller, wider & also slimmer than the Nexus 4. The body looks like it's made of glass but if you look closely, it's actually plastic. It is very light at 141g as well as easy to grip. I can easily use it with one hand. Also the narrow bezel around the 5 inch screen is mostly unobtrusive, which makes it all the more easy.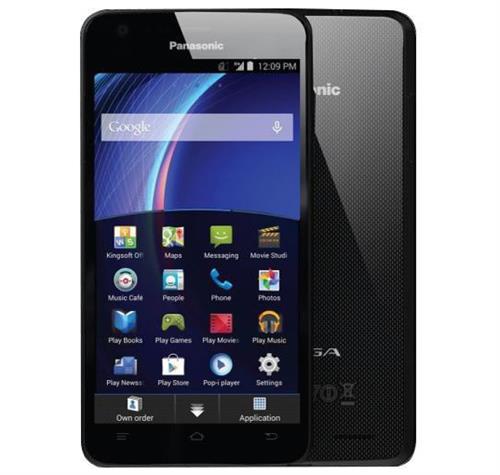 On the top, there is a notification LED, front-facing camera, earpiece, ambient light sensor and a 3.5mm audio jack on the right of which, there is the power button. The button is difficult to reach and feels like an odd placement. Below it, there are separate angled volume buttons made of plastic. These offer terrible tactile feedback. Highly disappointed on this! A capacitive three-button setup is used for the phone. On the left edge, the flap houses a tray for two SIM cards and covers the Micro-SD card slot. On the bottom, there are the microphone & Micro-USB port. The rear cover is non-removable.


Features & specifications

Display

The Eluga U has a 5-inch screen with a resolution of 720x1280 pixels. It is protected by Corning Gorilla Glass 3 so that the screen remains scratch-free. The display is quite reflective, affecting both the viewing angles and the sunlight legibility. The color saturation is good and the warm tone enables you to read text easily.

Power & performance

The Panasonic Eluga U is powered by a Snapdragon 400 quad-core processor which is clocked at 1.2GHz with Adreno 305 graphics. The 2GB of RAM is enough for running apps smoothly. It runs Android 4.4.2 (Kitkat) which is the latest version of Android. On top of this operating system runs Panasonic's Fit Home UI which looks very unique.

Overall, the performance is decent. However, I noticed two issues which could act like deal-breakers for interested buyers. First, the top half of the rear heats up very fast during medium usage, like for example, when playing intensive games or watching movies. Second, the device randomly reboots at times. The good thing is that there is zero lag while scrolling through web pages and browsing through apps but if a buyer is looking for a quick, high performance smartphone, the figures do not look satisfactory. There are many good options in market which fall in the same price range. In the Quadrant and AnTuTu benchmarks, the Eluga scores mere 8,533 and 17,495 respectively.

Storage

It has a standard internal storage of 16GB but this can be expanded up to 32 GB via microSD card.

Camera

It has a 13 megapixels rear camera with flash module for low-light conditions and a 2 megapixels front-facing camera.

In good light, the rear camera captures good details but in low light conditions, the images suffer from a lot of noise. The colors are fairly natural but the background you get in close up images tends to be a bit overexposed. Also, it takes longer time to focus than what you expect from a similar 13 megapixels camera.

Overall, the camera performance is average. The graininess of photographs becomes evident at 100 percent crop but still they look decent enough for social networking websites. My cousin was all the time into clicking her selfies and they came out pretty decent as well.

The default KitKat camera app provided in the phone is a bit modified to include new features. The app offers a good amount of manual control which professional photographers will like.

Battery

The Eluga U impressed me with its battery life. The 2500mAh battery lasted for full 9 hours and 35 minutes after charging it. If you have a medium usage requirement, it can last a day and a half easily.


Pricing & Verdict

The Panasonic Eluga U has a pretty mediocre specifications list at a price of Rs. 18,990. Its battery life and camera performance are its strongest points but still the phone is quite expensive. I expected more from the brand.

In almost all aspects, the new Xiaomi Mi 3 is far better. Moreover, the much anticipated Redmi 1s which will be launched soon with similar specifications is expected to be priced at almost one-third the price of the Eluga U. Panasonic's flagship model faces a severe competition in smartphone market. All the new models- Moto G , Zenfone 5 & 6 and even the HTC Desire 616 Dual SIM come with a similar specifications list and are much cheaper. It looks like the company didn't research the market well and needs to improvise the Eluga U or alternatively, lower its price.