American Truck : Free Windows Phone game review

Looking for a perfect Windows Phone truck driving game? Read my review about American Truck, a perfect truck driving game which is available from the store absolutely for free.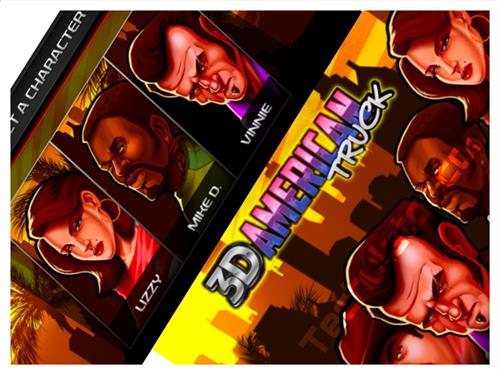 American Truck is one of the leading truck driving game available in the Windows Phone store which is 44 MB in size and is compatible with Windows Phone 8.1 and Windows Phone 8 versions. You can drive some of the most exciting multi axle American trucks to help to build some spectacular constructions in key locations all over USA. You have to drive across Austin, in cosmopolitan New York or in exuberant Las Vegas to deliver construction supplies such as concrete, steel pipes, wood etc.

Its 3D graphics is outstanding and run without any glitches or lags. The vehicles are very realistic and the controls are very easy to operate. Players can unlock and play different stages as well as with different vehicles based on their performance. A clean drive within a limited time will credit more cash to your account which helps you to upgrade your vehicles without any hustle. Otherwise you have buy cash credits from the developer to upgrade your vehicles to move to the next level.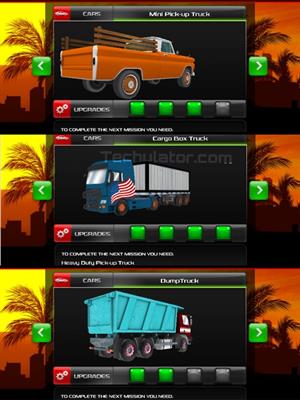 Game play of American Truck

First of all you need to select a character from the three of Lizzy, Mike D, and Vinnie. Then you can see a map of Austin TX, Manhattan NY, and Las Vegas NV provinces. Austin will be in an unlocked condition and you have to unlock the other two missions step by step. In all these missions you have 10 stages and each needs a specific type of vehicle.

Austin Texas Mission :
Austin Texas mission can be completed by a mini pick-up truck and heavy duty pick-up truck. Minor developments are undergoing in this region and you need to deliver the supplies such as cement, metal pipes, oil, windows, timber, bricks, doors etc. In the 5th stage you have to steal timber and dodge the police.

Manhattan New York Mission :
It's a little bit more developed than the Austin. To complete the stages in this mission you need to dump the truck and cargo any truck. To complete this mission you have to load up and deliver concrete posts, steel wires, steel pipes, cranes, gasoline, etc. New York is not like Austin, you must aware about the traffic on the roads. If your trailer hits on any vehicle or any other obstacles, it will damage your vehicle which reduces your cash credits.

Las Vegas Mission :
Las Vegas is the last one on the map and it has a much developed and bigger territory than the other two states. To complete the 10 missions in this stage you need big trucks like cargo box truck and big American wheeler truck. In these missions you have to deliver product like bricks, metal pipes, forklift, oil tanks, wagon tanks, water tanks, detergents etc. Just like Manhattan you must be aware of the traffic in Las Vegas too.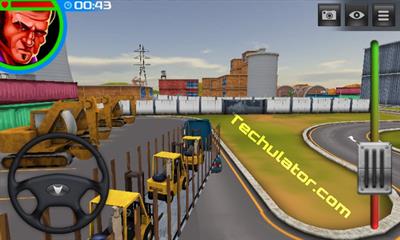 Tricks and tips to play American Truck

Basically this game is an easy one and players can easily complete each stage. But sometimes it may be a little bit hard to earn three stars in some stages. Then you can try this simple trick. Normally the paths to complete the mission will be marked with white arrows. In some missions you can try the shortcuts instead of following the exact paths. You can choose different roads or you can even try off roads too. In case of off-road driving make sure that the truck is under controllable speed, because if your vehicle is at a higher speed while entering or exiting the off-road area it will cause severe damage to the truck as the truck will hit the dividers quite often.


What improvements can be done
American Truck is the best truck driving game which is available in the Windows Store. It comes within perfect graphics, superb trucks, easy handling and most of all it's a free game. But if we compare American Truck with some of the other leading truck driving games such as Trucker we can find that some features are missing. The lack of cabin view camera is really a disadvantage and a set of accelerator, brake pads, and gearbox would be much impressive than the swiping one. The less number of missions is also a negative impact and the players can complete the whole missions in two or three days. So the addition of more missions will be appreciated.

Read 5 Best Games For Windows 8 Mobile Phones