How to play PC/Mac game ReignMaker: Gameplay and Review

It is not everyday that you get a mash up game in the match-3 category. But here is a game that promises to do just that! Read our review of the game ReignMaker and know what this game is all about. See what are the good and bad of this game and how it tries to combine multiple genres to create one amazing game!


I have played a few mashed up games before. Most of them become so overbearing that your head starts to pain managing everything in the game. Tower defense, strategy, action and adventure, all rolled into once usually don't make a balanced game you can play for long intervals. Only a few games have been balanced enough to provide a good gameplay and those which have been successful on this path have seen a big success due to this field still being a highly unexplored niche.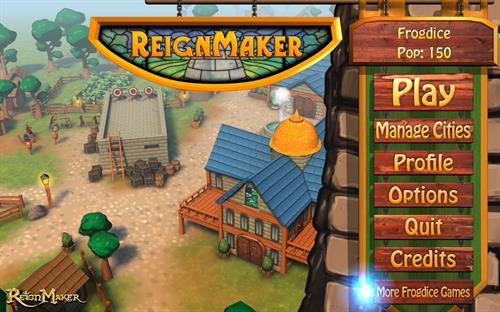 ReignMaker is a match-3 mash up with the action genre which turns out to be one of those few games that seem a successful venture. If you have played Tower of Elements before, you would know what I am talking about. In ReignMarker, you have to defend your tower from invading forces by solving match-3 puzzles. Each match-3 combination you make will send out a energy shot in the corresponding horizontal column. The shot will immediately kill the enemies in that column.

If that sounds simple then you are misjudging the speed of incoming enemies and your speed in solving the match-3 puzzles. There is a big grid of gems you have to match and the enemies will continue to come with the same speed even if you are facing difficulty in solving the puzzles. It means that all your delay adds up and brings the enemies closer to your borders.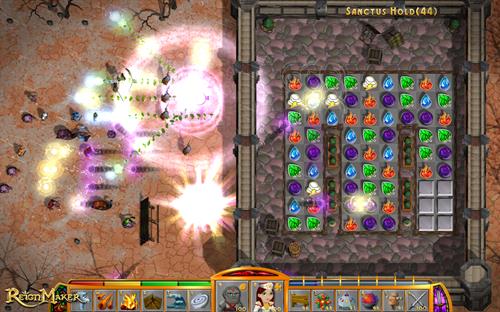 There is more in the game like the soldiers, spells and gears to help you in the gameplay but that adds up even more in constricting the already constricted time space you have to solve the puzzles. ReignMarker is a complete riot as you continuously dart your eyes between the approaching enemies and the puzzle game trying to make the match of those gems which will obliterate the nearest enemies.

Oh yeah, I did forgot to mention that when you annihilate your enemies gold appears from some of them which you have to click on to collect it. It doesn't end there, you also have mini games in between which pop up in between the game and give big bonuses. Few games like these can actually make you see the value of each second!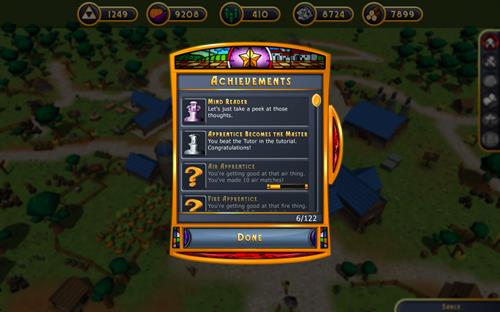 As I started out, this is not a relaxed gameplay like Candy Crush but a frantic multitasking game which is not everyone's cup of tea. If you like going out wild, steaming your head off solving the match-3 puzzles then you are going to just love this game but if not, then you better stay with Candy Crush only.

You don't spend all your time solving match-3 puzzles however. This a resource management game also where you have to participate in managing the resources for your city in between the battles. The townsfolk will give you resources you will need to unlock spells, improve your army and buy other items. However, there is a strategy touch in this resource management. The resources you get can be spent on anything like speeding up the food growing process or building up a quarry so that you have ore to speed up the construction of buildings. These little decisions make up the strategy part of the game and does give you some relief from the continuous match-3 making.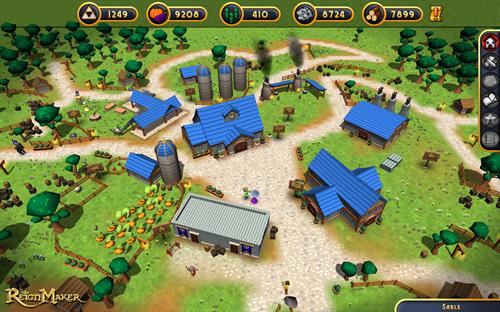 There are other decisions too you will have to take in the game like solving disputes between the farmers or deciding what to do when a flood is going to strike your town. However, these decisions don't seem to bring much difference in the gameplay. Solving the issues between the farmers is not going to get you any bonus in form of extra food or increase your fame as a leader that people from nearby villages will come flocking to your village... no, nothing like that is going to happen. This does take out the interest in spending time taking these decisions and it would have been better if our decisions would have brought about a visual difference to the gameplay.


Wrap up

Except for some little tiny bits we didn't like, especially the decision making process, there is nothing in the game we did not like. The frantic match-3 mash up game with strategy and action genre makes ReignMaker a must play game for all. This is the first game we are reviewing from FrogDice and I must say that whatever we had heard about their reputation as a emerging gamemaker holds true.

Ratings: 4.5 out of 5 stars.

Pros:
Good narratives to keep you interested in the storyline, frantic match-3 gameplay with tower defense genre keeps you interested and the city building part of the game offers you just the respite you need from the frantic match making.

Cons:
Not everyone will like this fast paced gameplay in match-3 genre, the decision making part of the gameplay doesn't affect the gameplay thus removing your interesting in even thinking about the decisions you make.

Read The Panic Grid - an interesting Windows 8 puzzle game