Fable Age game review, gameplay and tips to play

Read the review of new iOS game Fable Age and see what all this game has in it. Go through its gameplay and learn how to play this game the best way and the tricks which you can use in this game.


Did you find any RMatch-3 and RPG combinations that has not been the centre of attraction? They always have seized the show and been the hottest stuff available in the App stores. Be it Puzzle of Dragons, or a Quest, it would be the selling at the highest rate everywhere. Fable Age is one of those games that takes you to a world of Puzzle & Dragons clones, where it has done a beautiful collage of those game traditions and has brought out something unique that can alone pull a good crowd. The Blue Tea Games did really made Fable Age an intriguing fairy tale or fable, fulfilling our childhood dreams of being a part of it.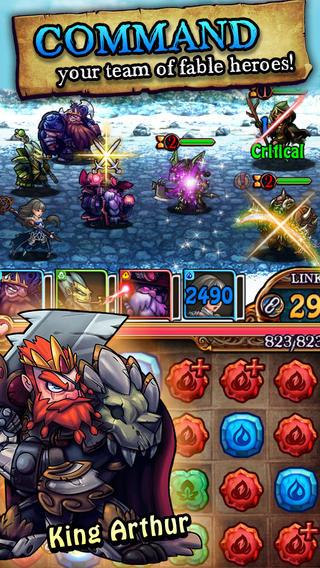 Storyline

It has taken the hidden object series Dark Parables theme which has never gone down in popularity and has always scored five star rating in Gamezebo. This time Blue Tea Games has picked up a light weight colourful mood for Fable Age that entertains the players through its own playful charm. The game is full of bright colours enhancing the cartoon characters and the ambience creating it as a wholesome entertaining zone.


Gameplay

The gameplay gets the match-3three style very much similar to that of the "Dungeon Raid-alike". Players have to draw a path and connect the same coloured items as many as possible, and you can use your finger in all ways to execute this task.

Where Fable Age goes unique, is letting the players to build up combos of multiple colours in the same turn. You can go ahead by bringing five red tiles together, but watch out whether your finger is pointing next to any tile which can be the starting of a line of seven blue matches. All you have to do is to continue drawing lines keeping that finger right there where it was.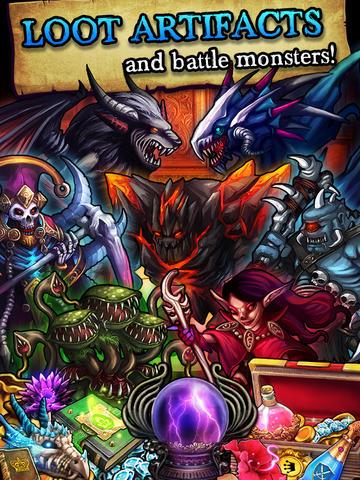 The game will take you ahead by giving a chance to prove your skill of creating links within a number limit, but that doesn't stop you from earning back more chances to create links as you get them whenever you can create larger combo units.

In the next phase of the game you would be interacting with your own choice of heroes – which isn't much a complicated thing. All your attacks would be surrounding the match-three gameplay. Every hero with a special skill will use their power in each turn, and for you it would be all a matter of experiencing short and simple hurdles that will keep you intoxicated.


Wrap-Up

Fable Age is an appreciable mobile game falling in the category of hidden object hunts, and Blue Tea did present it well to stand prominent among this overcrowded genre. Whether you are an experienced player in this strategy, or a newbie, Fable Age would undoubtedly win a smile on your face once you try it .

Pros:
Fable Age has something new to offer in the match-three game mechanism. It is an enchanting presentation with happy colours and cool graphics.

Cons:
Not much challenges in the battles to be faced.

Read Top 5 free iOS games of 2015 for Apple iPhones and iPads