Thief 2014 Walkthrough Chapter 6: A Man Apart

Have a look at Thief 2014 Walkthrough Chapter 6. This walkthrough provides you stealthy moves with the location of all the collectibles. Read this walkthrough to know more about the game.


Chapter 6: A Man Apart Walkthrough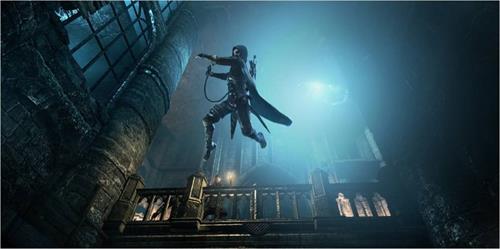 After going through Thief chapter 5 walkthrough, let's move onto the next chapter. When the chapter will start, you will be in a manor. First head towards the courtyard. After reaching there, take turn on your left and you can observe several crossbow archers on top of the buildings. So you cannot access the front door. But don't worry, move to the right (while facing the manor) and you will find stairs.

Now, go up through these stairs. You will notice the four guards blocking your way. But it is not much difficult to get past them. These guards are not facing towards manor instead they are looking in another direction. So, move quietly from shadows to get past them. Now, move to another courtyard which is on the left side of manor.

Here, search for the railing which is situated above the staircase. Move towards this railing and here you will find a few guards. Now, see towards the right side of railing and you will find a small room which is full of treasures. Go inside this room and collect all the treasures. After looting, wait for the guards to see away from the railing. Here, you have to take the risk and jump from the railing. After jumping down, immediately look back and get inside the room. You should do this part of the chapter as fast as you can. If you did it really fast, then no guard will come down to see you. Now, pick the lock and get inside the manor. When you will be inside the manor, there will be no guards. But it does not mean that this area is easy to pass. There are a number of traps to stop you, so its better to use your vision ability. Here, wire cutter proved to be a helpful tool as it can disarm the traps. You can see several rooms here and you should know that each room has some valuables to collect. If you like, you can loot from all the rooms here.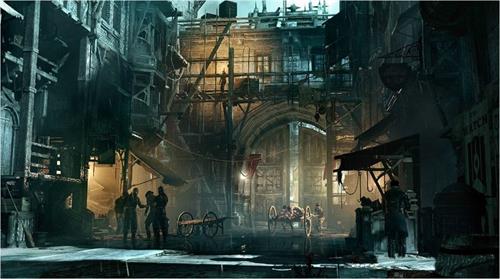 After looting head to the second floor. In this floor you will see a barricaded door which clearly means it cannot be picked. So, access the crawl space above this door and then drop down on the other side. Here, you can see several pipes to climb but here you should use the glowing blue pipes. Start climbing on these and eventually you will reach a new area. In this area, you will notice an elevator. Start climbing the elevator from its exterior and use all the four sides of the elevator to climb. When you reach to the top, drop down and then approach the door. In the next area, you can notice a number of guards securing that place. Here, your objective is to reach "Ceremonial Room" and for that you have to sneak by the two rooms. Once you are near to the waypoint, you can see a crouch space which can be used to get inside ceremonial room. Now, you are completely safe and here you can find several items to loot.

After looting here, go to the corner walls of this room and search for a hidden brick switch. This will open a secret passage for you. While moving through the passage, you will come to a puzzled situation. But don't worry as here you have to just break the glass cylinder by creating vibrations at the key points. There will be two dials which you have to use. The left dial will raise and lower the spinning rings and the right dial will help you to adjust the pressure. Now, use both of these dials and you will see some cracks coming to the glass. Soon the glass will break down and now you can grab the stone fragment. After this, you have to just escape from here. Escaping will not be difficult as there are very few dead ends on the escaping way. While escaping just head towards the other end of the dock. At this end you will see a rope, cut this rope to free a boat. Now, use this boat as a bridge and just don't stop running. And when you will reach to a small wooden column, it will show you a hook point which can be hooked with your claw. So, make sure you never stop in your way and keep running, jumping & climbing until you escape the area.
You can check my next chapter's walkthrough here: Thief chapter 7 walkthrough