Thief 2014 Walkthrough Chapter 2: Dust To Dust

Have a look at Thief 2014 Walkthrough Chapter 2. This walkthrough provides you stealthy moves with the location of all the collectibles. Read this walkthrough to know more about the game.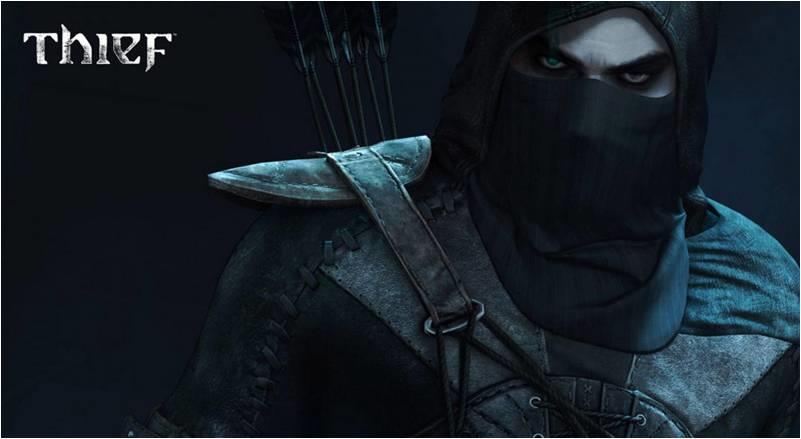 After going through Thief chapter 1 walkthrough, let's move onto the next chapter - Dust To Dust .First go to the lowest level just when the chapter starts. And move under the bridge on the right side. Here, you will find a crawl space which can be accessed using your wrench tool. Many of such crawl space will show you dead ends but do not think of it as a wrong way. I too got struck in one of the crawl space but found a way out of it. Whenever you face such situation (crawl space with dead end), simply look in the upward direction and there you go! When you will see up, you will find the exit or another way out of the crawl space. Now, after exiting crawl space, you will be in an area with few patrolling guards. To pass the situation easily, move along the right side of your map which will let you sneak unnoticed. Near the building you will find another crawl space which is a ventilation duct. Access it and when you will get inside, you will find yourself in an indoor area. In this area, there are 3 guards – one on the upper level and two on the lower level. Just focus on the two guards on the lower level. Lower level is an area with very dark environment and this is where Thief will get advantage. You can easily take down these guys in the dark. Here, you have to use your wrench tool to reach another ventilation duct. This will lead you to the conveyer system which moves dead bodies. Now, you have to jump on one of the conveyer hooks. But do not try to jump until you are not sure. For easily doing this, first get close to the jumping ledge and wait until the action key appears on the screen. After catching hook, you will have to drop off at certain coming point. When it will be the correct time, Garrett will say "Time to get off".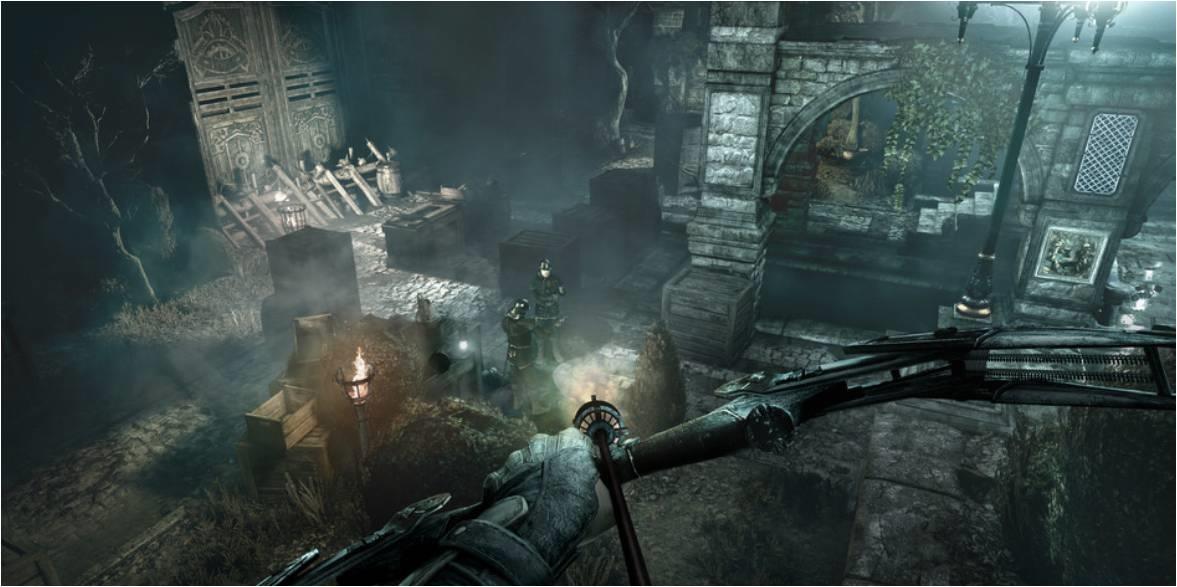 After dropping down, move to the near-by office and access the vent inside it. You can easily see couple of them on the upper level of the vent. In the vent, you have to turn left so that you can see the grate. Go nearby it and use your hook to climb it. After climbing don't just go to the ledge instead go to the broken glass area, where you will find a number of items to loot. Now, once again you have to jump to the conveyer hook. And be sure to do it the same way as I told you earlier. Instantly drop off the hook whenever you see any guard. Just continue to follow the straight path until you reach furnace. Here, you have to act and think as a real thief. Stay along the left side of the tables and be crouched to avoid guards attention. Here, furnace will constantly open and close and hence will provide light when opened and darkness when closed. Be accurate and move from tables to tables when furnace will close. Also, you can steal easily from the dead bodies on the table. So, better give it a try! You will see the climbing position near the furnace. Climb it and access the vent which will lead you to the General's office. Your mission is to steal the ring of a dead man, which now General has. Inside the office you will see a box in which ring is kept but first you have to unlock the box before you can steal the ring. After unlocking it, you have to escape from there. But it will not be that easy as it sounds. And remember one last thing which may interrupt you while escaping. When you will be escaping from there, General will continuously shout on you. But don't hurry by thinking that this shout can alert the guards, because it won't do that.
You can check my next chapter's walkthrough here: Thief chapter 3 walkthrough