Best survival games for PCs: The return of unforgiving challenge in video games

The survival games are few and far nowadays, but in the recent light of events, few games have stepped up as the true successor of original unforgiving games we used to play back in early 90s. Here is my list of some of the most amazing true survival games for your PC.


Introduction

Remember the days when being dead meant staying dead until you booted up the game again? Remember when dying used to tantamount to losing all the progress and starting from the inception all over again? Those days are long gone now. The unforgiving games like Mario and Zelda are still stapled in my memory. We used to be so cautious on our playthorughs; otherwise we would lose all the progress. I remember dwelling over a strategy to get past certain foes, the button mashing in a numerous attempt to escape from a seemingly deadly situation and the joy of finally conquering against all the odds. Those were surely golden days, weren't they?

What we have seen in the recent past, however, is converse to what we used to play in the 90s. The unforgiving nature of games vanished somehow in the wake of paving ways for shooting genre which, not to mention, are not only mindless but are really stupidly easy as well. If anything, games like Call of Duty and Battlefield has made things even worse for the return of those old games. So, will these games ever make a comeback? Will we ever be mashing buttons like crazy that we used to do back in old days? It seems that all is not after all. There are some recent developments in the gaming industry which leads us to believe that these kinds of games are going to make a comeback for the better in the future. Not only they are going to make a comeback, but according to the analysts, they are going to blossom and flourish here.

Here are some of the recent developed games that are not only unforgivably difficult, but are also really enjoyable as well –


Rust

You spawn in the middle of nowhere in the woods not knowing what to do. But hey, you are not alone here. Believe me, once you meet some other nude dudes who are also playing the same game, you would wish that you had never met them. This game is one hell of a gem man! Once you get the hang of it, you'd want to grab a pair of clothes to cover yourself first, otherwise you are going to suffer from hypothermia and die. It's not going to be easy though as those hellish creatures and wildlife animals are not going to make it easy for you to find anything. Moreover, you never know when you are going to get a headshot from some crazy dude running around in the woods. You know, they shoot on sight as soon as they see you. So, there you go. It's pretty rare that you'd find someone who'll be willing to negotiable with you. Even then, it's not easy to come out unscathed. Chances are, they are either going to handcuff you or shoot you after they are done talking.

If these things were not enough of a headache, you also need to take care of yourself so as to not catch some deadly ailment. You are going to die within an hour or two if you are complacent about it. The cure is rare and finding it is a real arduous task. You are going to die every other movement, but every time you do, you are going to learn from it.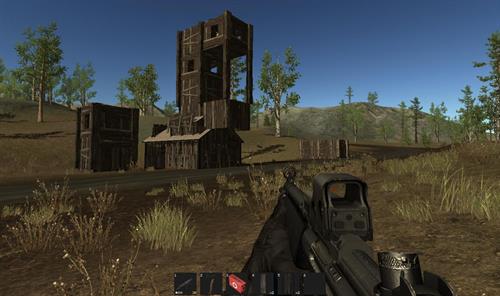 After dying within 3-4 minutes during my first time playing this game, I thought about hanging up my boots for good and call it over as I didn't want to keep getting battered by other players. But after couple of times I realized that this isn't the way Rust is supposed to be played. Being someone who loves playing Battlefield 4, I went all guns blazing firing at everything and everyone on the first site. This is what led me to my deaths all the time. You see, this is not supposed to be a Rambo game. You got to take it slow and steady as you are a survivor, not a dictator here.


Dark Souls 2

Dark Souls series has always been known for its hellish difficultly. As such, you'll see 'You Died' being hovered all over screen multiple times during your playthrough. You have to accept the fact that whatever games you have played and mastered before this one is quite different from Dark Souls series. I bet you'll never experience something like this in any other game. Every dark corner of this game is infested with demons and bandits waiting for you. So if you put a foot wrong, you are going to find yourself with the huge sword being impaled in your chest before you know it.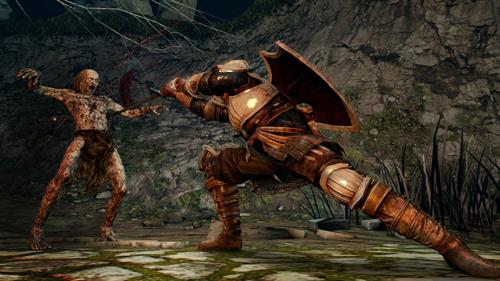 Yes, you'll respwan as soon as you die, but you'll lose a portion of your humanity when you die. Moreover, you'll lose a huge portion of your saved game every time you die. In other words, it's the closest you can get to unforgiving old 90's games. So if you get a chance to get your hands on it, you should definitely give it a go.


DayZ

What emerged as the simple zombie mod from Arma 2 game is not a full-fledged game, thanks to Dean Hall, the visionary and creator of this one hell of an amazing survival game. He was the one who embarked upon the idea of creating persistent world in DayZ where survivors are continuously scrambling for resources and foods. It's pretty difficult to stay alive in this game and once you die, you lose everything, including the character you created and gears you accumulated. Not to mention, everything is so scarce in the game that it would take hours to find anything good in this game. Sometimes, you'd spawn with nothing at your disposal and die searching for food. Yes, you might as well find nothing most of the times. While it can get perplexing at times, it's one of the most enjoyable games you'll ever play. Just hang in there and sit tight and you'll learn to appreciate this game.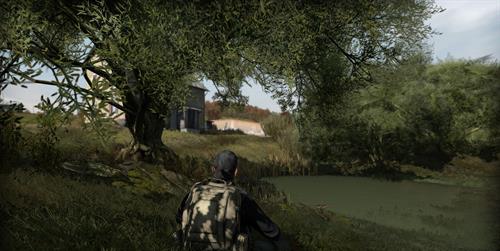 Final words

While the dearth of true survival unforgiving games is certainly apparent, there are a few recently released and upcoming games which indicate the fact that good times are ahead of us.

Read 4 Games like DayZ - Zombie Survival Games You Should Play