Are digital only games the future of gaming industry?

Are we going all-digital in terms of software in the future? What happens to the retail market? Are we going to buy everything off digital stores now, including games? It seems like it. Read on to find out more under the wraps.


Has retail lost its value?

Last week I heard a comment from Garry Newman, the creator behind Rust, that he is never going to do a single player game in his life ever again. Why would he? After all, the sudden rise to the fame from creating a multiplayer focused game like Rust would only make him want to do something in the similar area to create a similar sort of buzz.

If you don't know yet, Rust has already sold more than 1 million copies within one onset from its release. What's more surprising is that it has already made more than three time of what Garry has managed to make from making games in last 9 years. All he used to do was create content-heavy games focused on lore. While these games used to be exceptionally good, they didn't make him a lot of money, not even enough to cover up for he expenses he made on developing the game.

The very fact was pointed out in his last big post, where he conceded that Single player games are a thing of past. He also thanked all his fans for helping him nudge out of his previous apartment he couldn't change due to lack of money. But only one game changed the fortunes for him and set him sailing like a boss. Now you tell, why would you want to go back to the same old vigorous roots when the new one is working out jut fine for you? Moreover, it seems that staying close and in contact with community and morphing the game according to their demand, is the best way to go. Keep them busy and engaged and they will be happy to throw money at you.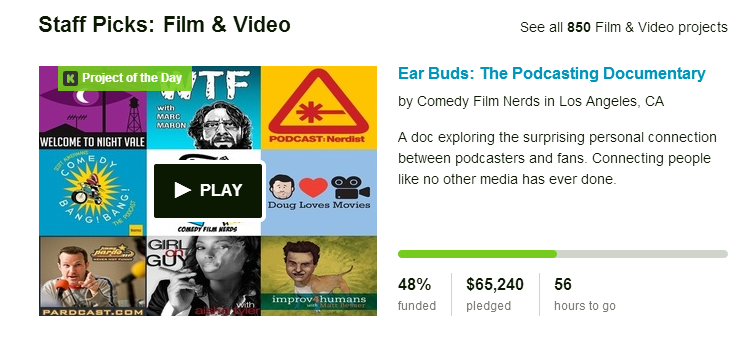 It works simply on the concept of longevity and the ability to engage the players for long term. The more they will play the game, the more likely they are to spend on micro transactions. This is what Garry seems to have mastered and it's really working for him.


Disk-based model

Disk based model is so old all of a sudden midst the launch of next-gen consoles. It seems more fitting that we are moving into the digital into future now that a majority of us have a stable internet connection that don't go off every now and then. So, always online games aren't going to get as much backlash as they used to get back in old days. Back then, people didn't use to have good internet connections. Even even they had speedy ones, they used to go on and off. So setting an MMO was really a risky venture back then.

But things have changed quite dramatically in these last few years where developers like Crytek and Cliff have decided that they are going to develop online-only games from now. It might seems like game will be an utter mess, but when you play their first free to play game, Warface, you understand that free to play games can be a sustainable model after all. It can be a win-win situation for everyone.
If you don't have that much money, pay them with your time instead. Come on, it's only fair. What you'll get in turn is to play a game through for free that cost millions of dollars to make in the first place. How amazing is that? That's why this is one of the most prevailing models in the industry right now, especially in Asian territories and west is just catching up now.

Disk-based model is on the brink of extinction now. But we shouldn't forget that for consoles to be kept alive, this model needs to be alive. That's why Microsoft and Sony, the two husky console companies are making strenuous effort to renovate the market, but to no avail. Only time will tell what's going to happen in near future, but I can't see retail industry booming and picking up again unless some miracle happens or, of course, an internet outbreak occurs for years.


Digital games cost less

One more benefit of buying digital is that it cost you significantly less than retail versions. I went to a store to buy Half-life 2, a 10 years old game now. It cost me 500 bucks, but it was available to buy for only $3 on a recent Steam sale. I felt like a noob. I could have saved some money had I been a little more vigilant about deals. Nevertheless, now I know why buying games digitally is s a better option.

Some people might argue that Retail will always be the best as they get the feeling of owning something when they feel the box and disk in their hands. Well, good for you sir/mam. I for one don't need no fancy covers or boxes. All I need is the game itself and if that runs and plays good, I will giddy around like a kid. I don't need to hold on to something physical to be a gamer. As long as I get all the content of the game and it boots, I can't see any issues with that. And I have no issues with others who don't agree with me on this.


Final Words

Whether you like it or loathe it, though, it's pretty overt that industry is taking a turn to all-digital for this moment. I don't know if it's for the better or for worse, but whatever will be the case, I am happy that I will be able to save more. Moreover, an internet upgrade would be indispensable as I don't want to wait for a game to download for 2 days. I am not that patient anymore.

More evidence of Industry's digital penchant was he recent common from Cliff, the mastermind behind Gears Of War, where he also proclaimed that he will never make an orthodox paid to play game again ever in his life. All he wants to do now is create online games like Rust and earns tons like this game is doing. He also stated that he would love to do a PC MOBA. I don't know when he is actually going to do it, but when he will, it will actually be a really pretty seen.

Not only digital games are more convenient to buy then having to go out and cue up in line for a retail game, they also help us some of our precious bucks. So which side you going to favour this time around? Are you going to be with digital only or retail will also be a part of future?

Read Sony PlayStation 4 - specifications, review and price in India