Review of mSpy mobile phone monitoring software

If you are looking for a software to monitor the activities on your mobile phone, you can use one of the mobile monitor applications like mSpy. Read this review to learn more about mSpy mobile monitoring software.


When you see a number of mobile monitoring software in the market it becomes very difficult for you to choose which one is the right choice for you. It is necessary to test everything before you recommend or review it. So I decided to test mSpy monitoring software to check its features, and interestingly I found out that this application is right about its claim. At first we will talk about its compatibility with different types of devices. mSpy application is not limited to a certain kind of smartphones or tablets; in fact it can work on cell phone as well as on tablet computers. The important thing that you have to remember while using this monitoring software is that it must match the operating system of the target device, i.e. it can successfully work on Android Phones and Tablets – starting from OS version 2.2, iPhone and iPad up to iOS 6.1.2, BlackBerry up to version 9.0, and Symbian. This software works on all types of phones and if you want to use it then you can check the list of compatibility going to their official web-page.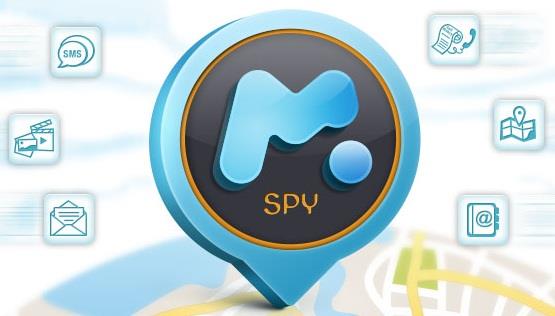 mSpy not only has usual monitoring features – text logs, call logs, email, location tracking and browser history, but also some useful advanced features to set it apart from other monitoring software.

Call Recording – with the help of this application you can record voice calls of the target phone and access them later on from your personal account. As long as conversation takes place between two people it keeps recording everything. For a better quality of recording, try to keep good connectivity between the cell phones. It is sometimes difficult to listen to a second party when it is too noisy in the place where they are at the moment of speaking.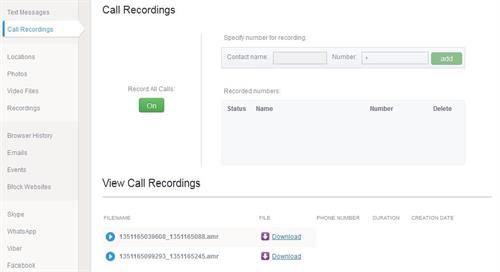 Record Phone Surroundings – it is also an advanced feature of mSpy that the target phone can act as a bugging device, recording everything that is going on around the target phone. You just need to set the time when you want the recording to start, and the application will perform its bugging function.

Monitor Messenger Services – it not only monitors calls and SMS, but also such instant messengers as on WhatsApp, Skype, iMessage, Viber and Facebook Messenger.

Call Blocking – you can determine which call is important for you and which call does not need your attention. You can block unwanted incoming calls. Blocking feature can help you protect your dears from communicating with suspicious people, or those who annoy you.
Website Blocking – this application can block access to pre-defined websites which can protect your kids from unwanted material.

App Blocking – it also help you to view all installed application on target phone then you can block an installed application according to your needs. I think that's great tool for those parents who wants to manage their kid's phone and their internet use.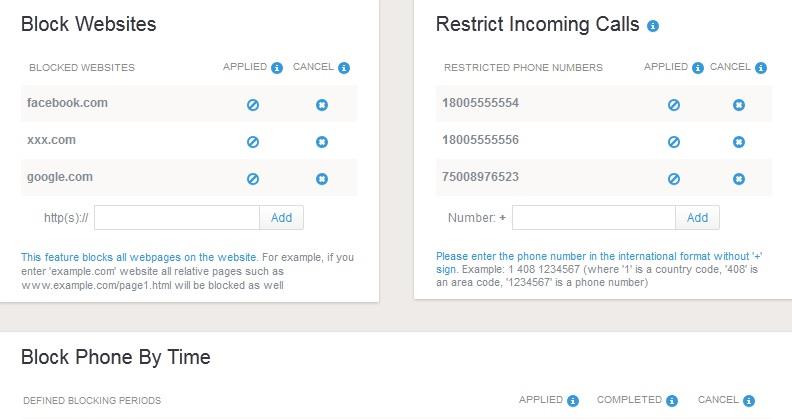 Keylogger – this is unique feature of this application. The keylogger software by mSpy application (http://www.mspy.com/keylogger.html) reports you every keystroke within the target cell phone – messages, emails, passwords, login details – extremely powerful tool.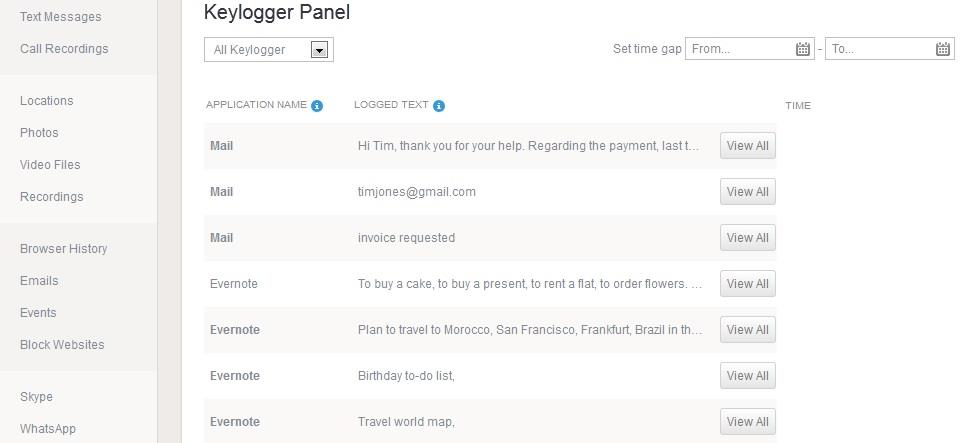 Security Features – if your mobile phone gets lost or stolen you can lock it and can wipe the phone data with the help of this application. It also sends you sim change notification, and you can start, pause or delete installed apps from the online control panel.


Packages and Pricing
As for the prices, mSpy offers two package – mSpy Basic and mSpy Premium. Basic covers only the standard monitoring features such as text and call logs, web history, GPS tracking etc. All the other fancy and handsome features are in the Premium package. You can have a look and compare the prices and features included in the packages going to the Buy Now page - http://www.mspy.com/buynow.html

Read Summer Infant Ultra Sight pan/scan/zoom video baby monitor: A Review