Nokia lumia 2520 4G tablet features and specifications

Nokia's first ever tablet with 10.1 inch full HD display designed fabulous readability , weather you are indoor or under the sun, with an amazing 650 nits peak brightness.


The status of this resource is Pending and require some modification by the author.


Nokia's first ever superfast 4G tablet is out. Below check out did Nokia Lumia 2520 fulfill your expectations? If earlier you've played around with lumia phones, then this Lumia 2520 will be immediately familiar to you. Lumia 2520 is very comfortable to hold.

The images taken on Nokia Lumia 2520 much more vibrant and offer more details to you, and we noticed when we put this to a test alongside an iPad.The Lumia 2520 stands out on both Price and Performance. In Lumia 2520 you can type or touch.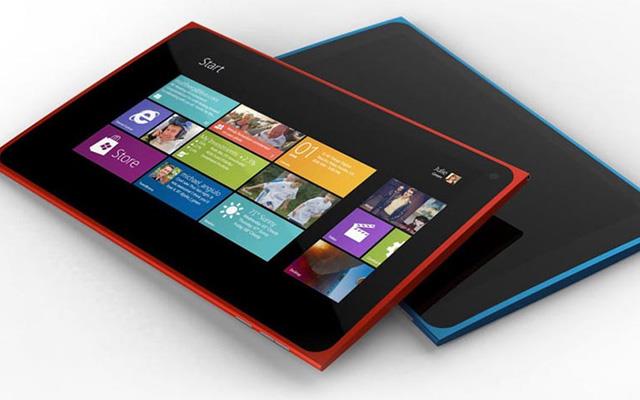 You can just tap to link and share with your other Lumia devices. When it comes to work rather then play or chatting, Lumia 2520 has all. Full Microsoft Office suite, including Word, Excel, Powerpoint and Outlook.

You can turn it into a Laptop with Nokia power keyboard and let your fingers talk. Clip it on and you have up to five hours extra battery life, a touch pad with two full-sized USB ports.

In this age of technology, we all depend upon smartphones.In market there are many mobile companies which are launching new products day by day. There is a tough competition going on between android mobile phones and iOS devices but in between them, Microsoft launched windows mobile phones which are now coming to the top, and came with first superfast table, here are mind blowing features


Nokia Lumia 2520 Features And Specifications:


Display: 1920 x 1080 is one of the best display I've ever seen on a tablet. Brightness and Viewing angles are great and very much impressive. Lumia 2520 screen is of Corning Gorilla Glass 2 with a clear black, IPS LCD display and this helps you in a quick checking your e-mail or taking a photo, you're more like to spend more time on your tablet outside reading or watching videos.

Hardware: Lumia 2520 has Qualcomm Snapdragon 8974 .Nokia Lumia 2520 is powered by a 2.2GHz quad-core Krait 400 processor, Adreno 330 GPU and has 2GB of RAM.

Operating System: The Lumia 2520 running on the latest window RT 8.1, and comes with Microsoft office and free offline navigation.

Storage: Storage is another requirement of a mobile buyer. Because we all use to have some data in our mobile phones. Nokia Lumia 2520 comes with 32GB of internal storage and a microSD card slot that supports storage expansion by up to 64GB.

Camera: The Nokia Lumia 2520 has 6.7 MP Carl Zeiss optics, autofocus and a 2 MP secondary camera. You will really enjoy the experience of taking pictures. And now you can take better pictures. On the other hand you can catch your lovely experiences with more clarity.

Battery: Nokia Lumia 2520 is equipped with a non-removable 8000mAh battery. This phone has upto 10hr talk time and standby time of up to 600 hours. Lumia 2520 charges 80% in one hour.

Colours: Find the One Lumia 2520 for you. Nokia Lumia 2520 comes in multiple colours. Cyan, Red, Black, White. You can choose the one goes with your style.


Nokia Lumia 2520 Price and Availability:


Nokia Lumia 2520 tablet price in India around Rs. 40,000. So go to the nearest stores and check it out.