LG G2 smartphone with Full HD display: specifications, features and reviews

Are you surfing for premium smartphone phone? Go through this post to get specifications, features and reviews for the premium segment LG G2 smartphone with Full HD and Quad-core processor.


LG G2 smartphone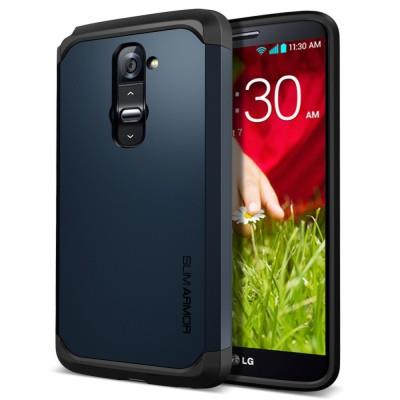 LG's most awaited G2 handset is now available to purchase in market at an expensive price tag. The G2 Android smartphone is packed with Quad-core processor, powerful battery and many useful pre-loaded softwares. The smartphone hosts lots of improvements over earlier mobiles of LG. The mobile is very handy and lightweight with lots of user-friendly features embedded. Experts' have already predicted about this smartphone boosting up profit margin of the company for this quarter. It is capable to put direct competition before the best handsets in market like HTC One and Samsung Galaxy S4.


Specifications and features

It is little bigger 13.8 x 70.9 x 8.90 mm than the standard sized mobile phones and 143gm in weight. It is embeds several sensors like Accelerometer, Proximity sensor and light sensor and carries all usual connecting ports a user requires in his mobile phone.


Display specification

The LG handset has 5.2 inch IPS display. The full HD 1920 x 1080 pixels of display screen resolution of mobile quite efficient for enhancing visual quality. The screen is well protected by Corning Gorilla Glass 3.


Processor and storage

It runs on Android's 4.2.2 Jelly Bean operating system and packed with Qualcomm's latest Snapdragon 8 processor. The G2 handset comes loaded with a 2GB RAM and 32GB of internal storage expandable up to 64GB via microSD card.


Multi function camera

The 13MP rear camera is the highlight of the LG G2 smartphone that features LED flash and autofocus to optimize imaging. It records up to 1080p full HD videos and the optical image stabilization just like Nokia Lumia handsets makes it more appreciable. This feature enables the mobile phone shooting better images even in low light areas. Its other is 2.1 front camera can used for both video making and snap shooting.


Pre-installed softwares on LG G2

LG loaded this Android based handy device with numerous software. It is packed with the latest mobile apps like plus & Pop, QuickRemote, Answer Me and Guest Mode.


Battery support

The mobile phone comes loaded with a powerful 3000mAh battery offering long power backup.


Pricing

LG G2 smartphone is can be purchase in market at the price tag of Rs 45,105. Right now the device is also available on FlipKart and Amazon at much lower prices.


Conclusion

LG handsets, no doubt, are very popular among the smartphone users for their best display and offering multiple versatile features. As per LG's last quarter's financial report - LG sold more than 12 million smartphones in global market and anticipated sale to be improved in current. LG earlier handset's like LG Optimus G2 and Optimus G Pro have already gained huge popularity in market and raise good revenue for the company.

Read Review of LG G3: An Android phablet with awesome QHD Display