WinX HD Video Converter Review - Fast, Precise and Features-Packed

The WinX HD Video Converter has over 370 built in video and audio codecs, better multi track conversion facilities, a wide reange of profiles for your smart devices. It helps you edit videos and you can even download videos from Youtube, Metacafe and Dailymotion. Read the review, this software at around Rs. 2,500 will not disappoint you.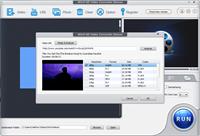 That was way back in 2006 or 07 when I could see my friends mad about 3GP videos on their cell phones. They'd keep hunting for new video songs with all the boom-boom so they could show it off to their mates. In fact, this used to be a whole business in those days. So many websites could offer you pirated videos. They let you download free music videos at no price. Those were the days when the madness about video converters was at the apex. Everyone wanted to have sort of video converter so they could convert their AVIs into 3GPs and MP4s and push them into their phones.

WinX HD Video Converter is one of the recent launches among the older rivals in the video convertors' fraternity, like the Xilisoft. With a holiday discount price of few dollars, you can buy Winx HD Video Converter at a price of $35.95. In Indian currency, that'd amount to something like Rs. 2500.


Features of WinX HD Video Converter

Hasslefree conversion - Now, the WinX HD Video Converter has got over 370 built in video and audio codecs which means you can interconvert videos of all formats, of all sizes and all resolutions without any jerks. Obviously you cannot expect such a big pool of codecs to be yours without a price. The trial version will only allow you to convert videos of lengths of 5 minutes. So basically: no movies without money anyway. WinX HD Video Converter won't trouble you with any format, be it MKV or MOV.

Better multi (audio) track conversion - The WinX HD Video Converter lets you convert those files that have multiple audio tracks without trouble. With its unique technology to support such HD videos, you can select the language of your choice before you actually covert into any other format from the format the file is already in.

Profiles for your smart-devices - One of the reasons why most people would like to invest in a video converter in today's time is having the videos in their phones or tablets or phablets whatever for that reason. Otherwise, why would you consider losing even a few bucks when you can get the best of things without cost, if you know what I mean? With WinX HD Video Converter, you have a huge number of presets, which enable you to convert videos for your smart devices in just a few clicks. You've got presets for Sony phones, Androids, iPhones, iPad and I don't guess anything's left out, is it?

Make beautiful slideshow videos - Now not all of us know how to edit videos, otherwise everybody would be working on the Adobe Premiere, if I'm not wrong. Sometimes, all we want to do is use a few images that speak the words we want them to, and we can bless them with the music that suits and voila, a brilliant slideshow movie is created and you can use it for whatever you want. Presentations, marketing purposes, trailers, anything actually. With WinX HD Video Converter, making slideshow videos is easier. All you gotta do is arrange a few pictures together in JPG/BMP/PNG formats, get a proper music file, I mean if you want to and assemble them together using the tools in here. Keep the timings correct and there you go.

Editing was never easier - This software just allows you to superficially edit your video files. In the name of editing, you can trim your videos, crop them, or even merge multiple videos to create an entirely new one. To add to that, you can add subtitles, to your favourite movies. And by subtitles, I don't necessarily mean just copy pasting another SRT file in the folder. You can blend the video with the subtitle, like doing it into the video.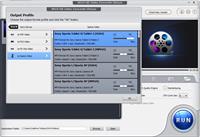 Download and convert from YouTube - This is one of the most interesting features in the whole software. You can actually treat videos through three sources. You can choose an existing video file on your computer, as in located in some folder. You can treat DVD videos from DVDs inserted into the drive and the last but definitely not the least, you can download videos from Youtube or similar sources for that matter and treat them however you like to. Convert, edit, mix, do whatever you want. You're now the king of your own video kingdom. Websites like YouTube, Metacafe, Dailymotion, are waiting to be all downloaded right into your storage devices with this finely created video editing piece.

Keep the balance in your hands - When I say keep the balance in your hands, what I mean is when you treat videos in this software, you can handle all the parameters you want to. Not that this feature is not available in other video editing software, but owing to the ease-of-use, this software has this thing to show. The quality that you want, the kind of output, whether de-interlace or not: all kinds of adjustments are made available for you to tweak and alter and make the video finer for yourself in the way you want to. Oh, the file size remains of your choice when you alter the bitrate, definitely.

Speed - Another striking feature of this software is the speed at which is performs the conversion. Unlike most other sluggish software out there that entitle themselves as video convertors, the WinX HD Video Converter can use all your 8 cores (if you have an i7 for the purpose, let's say) and make the whole conversion process much faster.


Review of WinX HD Video Converter

There is not you can expect out of a video convertor. People expect Apple to come out with a new technology every time and no matter what people say, I believe they always try their best. Some get satisfied, while some disagree with the fanboism. But then it's like how big a wonder are you going to build now when The Taj, the Pyramids and the Palm Islands already rock the surface. My verdict about WinX HD Video Converter is: WinX HD Video Converter is a self-sufficient software, packs up almost everything of need and shooing away anything that's not.

Read Koyote Free Video Converter features and review