High School Story Game - Walkthrough, Review & Tips to play on IPhone and iPad

High school story is a simple game in which the player should build a school and earn points by conducting parties with their friends. High school story isnt that interesting but can be a time passer. Check out the walkthrough of the game.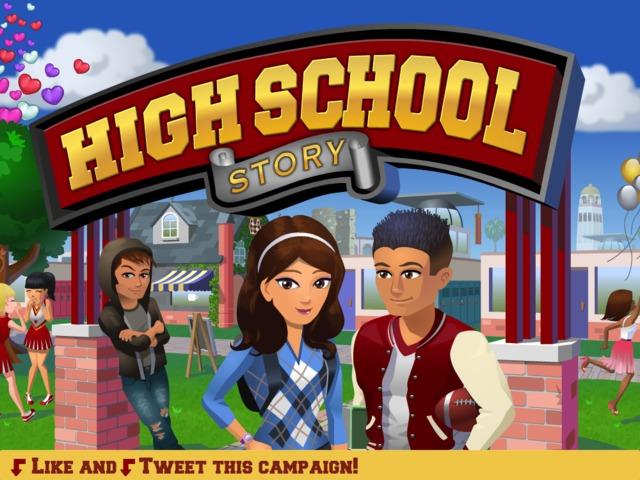 Introduction :

High school story is a free game available for iPhone/iPad users from the market. Game has been developed by Pixelberry Studios. High school story is a variety game in which the player can build a school and run it by partying with friends. It's an unusual game which doesn't happen in real life.

Pros: Nice graphics and funny tasks.
Cons:Makes bored after few levels.
Rating: 3.5 stars out of 5.


Walkthrough:

The game starts with the personal details of the player like gender and profile preference. There are 3 types, like Nerdy or Sporty or Preppy. Next you will be asked to design your avatar or profile picture. Next step is building the school. Autumn, a character will be guiding you to play the game.

From the store tab at the bottom of the screen, you can find a list of buildings available. The buildings will be shown depending on your choice of profile preference. After making your decision of type of the school you can buy it. You will be taken into placement mode and you can place the building where ever you want. After construction of the building you can start hanging out. Next you need admission office for your school. The admission office can be purchased in the same stores. To add classmates, you can find classmates section in the store. You can get information about each classmate by tapping on them. According to your profile preference choose the classmates so that they can hangout out.

Now tap on the admit button to admit the classmates into the school. You can customize the classmates as you do to your profile picture by changing their hair, eyes, clothes etc. You can link with the classmates from your friends list on Facebook. After getting required classmates, you can buy books for them. By tapping on the classroom, you get the option of books. Select the books which you like. It takes some time to get the books after ordering. If you need them instantly you can get by spending your premium cash rings.


Conclusion:

High school story is an unusual game so you shouldn't expect any educational information from the game. The game can be played to pass time for some time. Later you might get bored too. High school story can be tried once. Personally I got bored after few levels.


Read Games Like Skyrim - Open world games you should play