iPhone/iPad game - King of Pirates review, gameplay and tips to play

Go through our review of the iOS game King of Pirates. Know where to download the game from and how to play this game. Read the tips to play King of Pirates and the features of this game.


King of Pirates is the latest game from Com2us USA Inc. This is an entertainment filled strategy game which is a side scrolling RPG. This game features complete visual styles including combats of combo attacks. This iOS application is compatible with almost all the major iOS platforms like iPhone 4S, iPhone 3S, iPad 1, iPad 2 and even on iPod Touch 3 and on iPod Touch 4.

While considering the developers of this game, Com2us Inc is a famous iOS app developer who had already been noticed by the iOS consumers through their earlier great work: 'Dead City Plus'. Now they are launching yet another grateful game on the store to entertain iOS consumers.
Device support for King of Pirates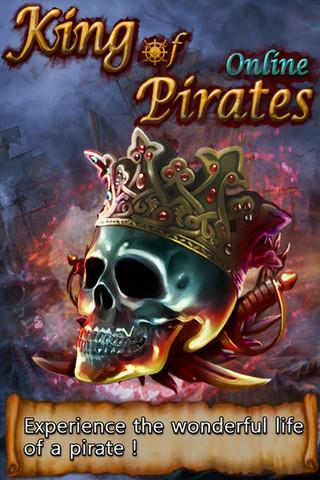 King of Pirates is really an amazing game exclusively designed for devices that supports Retina display. It is being said that this great game is unfortunately unsupported for iOS devices like iPhone 3GS, iPod Touch third Gen), iPad 1 & 2 and the new iPad. But the developers are also trying to develop this game to support in iPad 1 & 2 and new iPad in near future.


Update for King of Pirates

The developers of King of Pirates also claim that they are in the path of planning for the improved gameplay in near future through updating this app. The future updates of this game will include ranking system, level up of the raising character with obtained EXP, exceeding EXP of the captain will be succeeded to the next level when level ups, etc.


Gameplay of King of Pirates

The main objective of this game is to become a caption of pirates. The gameplay sets in the age of war and chaos and you are meant to throw yourself into the deep void of violence. The game will also take you to meet other crew members with each one having unique abilities. With their teamwork and with your leadership you will be able to defeat your enemies. By exploring more in this game you will be able to find the royal treasure from deep inside the ocean. This game features a fantastic gameplay including 300 cities, all with different stories and hundreds of long and interesting missions. As the pirate captain you will now have a chance to make it happen. Get out and join King of Pirates online and take your domination over the pacific ocean. Immense rich, fame and the domination power awaits you with the title King of Pirates.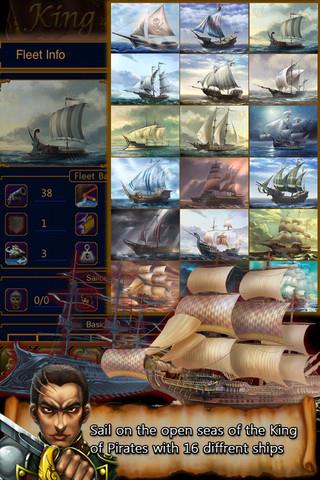 Other features of King of Pirates

Online Competing
The game also features online competing with other players, this action can be done by just joining or by forming online communities. This online communities allows interaction among other players through either personal mail or through message boards. It has features to fight and grow by forming pirate crews with the members that you like.

Captains and Crew members
There will be 3 captains with several battle methods and many crew members with different abilities. It also has Crew training system, where the crew members are trained for power and other combats.

Thrilling Strategic battles
By joining King of Pirates, you are able to compete with many of NPCs who are on the high seats. You can also be able to battle 1 on 1 against other players to show your skills. It also features many tactical strategies to choose from. You can travel across the ocean in your own ship. You can also design your ship to look like the real naval legends along with the your own identical ship icons.


How to download and install King of Pirates

King of Pirates is currently available for your compatible iOS device on iOS list. For having this iOS application on your device, first you must have an account with Apple detailing your profile information, but you must be registered with iTunes too in order to download this app in your iPhone. While registering with iTunes you will have to provide a valid credit card number. If you wish to open an account without giving your credit card information, then you can go that way by just selecting the option 'none' while on the registering process. These are the methods to gain this application on your iOS compatible device, but still this application is limited and may be available only on certain countries. So first of all check the availability of this app for your country and also check for the compatibility of your device and only then go for downloading and enjoying this app.

Read Top 5 free games for iPhone and iPad in 2015 - Super Addictive games for iOS