Samsung Galaxy Tab 3 8.0 T3110: Features, specifications and review

Are you looking for Samsung GALAXY Tab 3 8.0? Samsung is all set to launch its latest tablet in market. Read this article to know the features and specifications of Samsung GALAXY Tab 3 8.0.


Introduction

Samsung is a popular brand in India. The company is known world-wide for its high quality smartphones. Now, Samsung is all set to launch Samsung GALAXY Tab 3 8.0 in market. This tablet will be launched against the upcoming MeMo tablet of Asus Technology. Previous Samsung Galaxy models were also well received by public. The company made good profits on them. This new tablet of Galaxy series is also expected to do well. It will give a tough fight to upcoming tablets from Asus, Sony, and Nokia. At present, Samsung is at number one position in market.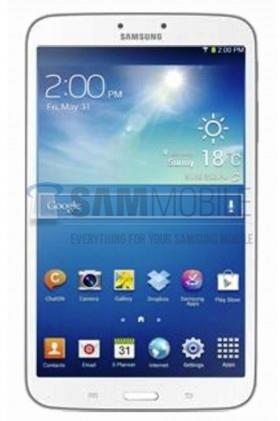 Features & specifications of Samsung GALAXY Tab 3 8.0
Body and display

The tablet features an 8.0 inch display screen with a resolution of 1280 x 800 pixels. The dimensions of the tablet are 209.8 x 123.8 x 7.4 mm and it weighs 314 grams with battery. The weight is not too heavy for an 8-inch tablet. It is lighter than the other models of this series. This tablet is a good option for those who are looking for a light Samsung tablet. Like the name indicates, this is an 8-inch tablet. You can watch high resolution (1280 x 800 pixels) HD videos. This tablet has a sleek design. It is only 7.4 mm in thickness.


Memory and storage

This tablet has two variants. One comes with 16 GB internal memory & 11.26 GB user memory while the other comes with 32 GB internal memory & 26.16 GB user memory. Memory expansion is also possible as the tablet has a microSD slot. The storage capacity can be easily extended up to 32 GB. The tablet has a very good memory feature and this may attract customers.


Camera

The tablet has both primary and secondary cameras. Its 5 MP primary camera takes high resolution pictures of 2592 x 1944 pixels. The 1.2 MP secondary camera has a resolution of 1280 x 1024 pixels. The 5 MP primary camera of Samsung Galaxy Tab 3 8.0 T3110 comes with many supporting features to enhance image quality. This device also has a 1.3 MP front camera for making video calls. The video formats supported are MPEG4, H.263, H.264, WMV, DivX, etc.


Connectivity and network

The connectivity features of the Galaxy Tab 3 8.0 T3110 include USB ports, Bluetooth & Wi-Fi 802.11 a/b/g/n, Wi-Fi Channel Bonding and Direct. Operating frequency of the network is quad band: GSM 800/1800/1900/. The device supports general 2G network. This tablet supports only Wi-Fi and Bluetooth connectivity. 3G connectivity is possible through an external USB dongle. This tablet does not have advanced connectivity features. This may disappoint the users looking for fast internet service. The tablet supports A-GPS, Google Maps (Turn-by-turn Navigation) and GLONASS.


Technology, operating system and processor

The tablet is powered by Dual-Core 1.5 GHz processor. This ensures fast and smooth performance. This tablet comes with Android 4.2 Jelly Bean OS platform. It has 1.5 GB RAM which makes multitasking easy. One negative point in the connectivity is that the tablet does not support 3G technology. It has proper QWERTY keypad for those who like to type fast.


Media and battery

Samsung GALAXY Tab 3 8.0 is an optimal device for viewing videos, playing enhanced games, and reading e-Books anytime, anywhere. Many entertainment features of previous Samsung models are preloaded in this tablet. Users can customize Samsung Galaxy Tab 3 8.0 T3110 by downloading new apps from Google Play. The media player of this tablet supports many formats including MP3, OGG, AAC, AAC+, eAAC+, WMA and FLAC. The tablet lacks loud speakers. Its 4450 mAh battery gives ample power for long usage.


Other features

Other features of the new Samsung Galaxy Tab 3 8.0 T3110 include Samsung Apps, Samsung Hub (Readers Hub, Music Hub, Game Hub, Video Hub, Learning Hub), Samsung Kies (Samsung Kies Air downloadable via Samsung Apps), Samsung ChatON service, Samsung Services (Reading mode, Story Album, Group Play, S Translator, S Travel, Dual View, Pop up Video & WatchON) and Google Mobile Services (Google Search, Gmail, Google Play Store, Google Plus, YouTube, Google Talk & Google Now). The tablet comes installed with many latest apps.


Summary of specifications of Samsung Galaxy Tab 3 8.0 T3110

1) Powered by Dual-Core 1.5 GHz processor
2) Comes loaded with 1.5 GB RAM memory
3) Inbuilt memory of 16 GB (or) 32 GB (Internal) + 11.26 GB (or) 26.16 GB (User Memory)
4) Supports MicroSD cards up to 32 GB
5) Runs on Android v4.2 (Jelly Bean) operating system
6) Equipped with 8.0 inch display screen.


Price and availability in India

The new Galaxy Tab 3 8.0 T3110 will be launched next month. Its price has not been yet announced by the company. The tablet will be soon available for sale in Indian stores and online shopping websites.


Review

If you are looking for a new Samsung tablet, then Galaxy Tab 3 8.0 T3110 is a good option. Except connectivity support, most of the features are same in both the versions. The tablet runs on latest version of Android operating system. It lacks data internet and dual SIM technology. Samsung's Sound Alive for Audio, Dolby Surround for Video Play, clear amplified sound, consistent volume levels and superior audio further enhance the overall multimedia experience. The tablet is equipped with good multimedia features. Looking at its features & specifications, I feel that Galaxy Tab 3 8.0 T3110 will do well in market.

Read Review, features and specifications of the Samsung Galaxy Note 4