Swipe Fablet F3 - features, specifications and price

Looking for a budget Android Jelly Bean tablet? Then, Swipe Fablet F3 is the better available option for you at a price of Rs 9,290. This fablet with 1GHz dual core processor and 5 MP rear camera and many other attractive features give you better results. Go through the article to know more about features, specifications and price of Swipe Fablet F3.


A tablet, better called fablet with interchangeable back panels, a dual core processor, Dual SIM, 5 megapixel rear camera etc, comes just for Rs 9,290 and it is Swipe Fablet F3. With a look of Galaxy Grand it definitely seems to be worth going for if you want absolute value for money. This would surely attract you with its awesome and stunning features. Let us have a look at the features of this budget tablet.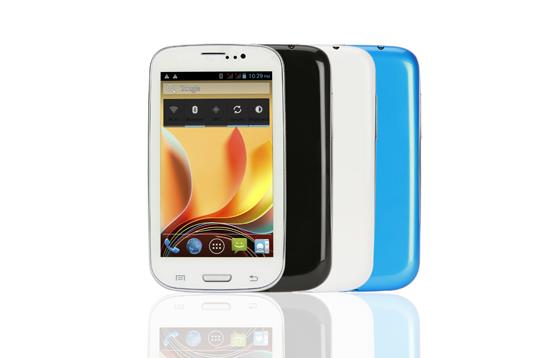 Body and look
This tablet looks too glossy and may result in visible finger prints. Looking like galaxy Grand, this tablet should have been given more importance while manufacturing its body. Measuring 145 x 80 x 10.8 mm it looks bulky with a weight of 260 grams. It will be a little risk to handle with its additional space on sides. The additional space should have been reduced to get a smarter look.


Camera and screen
It is given a 5.0 Megapixel rear sensor with a flash and a 0.3 mp sensor front. Both can give you better photos with good colour reproduction during day time. However, 5.0 Mp is appraisal for its low price. The maximum resolution supported bis 800x480 on a 5' capacitive touch screen. It comes packed with comfortable ear phones that produce clear sounds while listening to music.


Operating system
Assigning it the latest Android Jelly bean made it stand in the front line for competition. Several icons are placed on the home page itself to make UI easier. It comes pre-installed with apps like analog clock, 3D weather and office suites. An 'easy installer' application on this F3 lets you install some popular and top rated applications with ease.


Battery
This may not fulfill your needs when coming to battery life. If you stream movies or videos your battery will last only for a max period of 4 hours. You shall have to charge this tablet via a mini USB cable charger and adapter. So, better use battery wisely especially while playing games and streaming videos.


Memory and processor
An internal memory of 4 GB and expandable upto 32 GB will be what you expect from this tablet. But this disappoints you with its RAM, because its given just 512 MB, so this will be a major drawback in this F3. A dual core 1 GHz processor is better and that RAM should have been doubled.


Connectivity and others

For connectivity, this fablet is given a mini-USB port, 3G, Dual SIM feature, Bluetooth, Wi-Fi and GPS. Also additional feature, FM Radio is present in this tablet. For that price tag of Rs.9,290, this Fablet F3
is offering you lot many features which you can't see in any other tablet of this price range.


Bottom line
If you need a tablet in a low budget and for temporary needs, Swipe Fablet F3 is no doubt a better option. If at all your choice is for a well featured one there are many other options like Galaxy Tab 10.1, BB Playbook etc at a higher price.

Read Review of LG G3: An Android phablet with awesome QHD Display