Acer ICONIA A1-810 Android Tablet and Acer Aspire V5-122P-0643 notebook Reviews

Acer announced two more budget computing devices namely - ICONIA A1-810 Android tablet and Aspire V5-122P-0643 Windows 8 laptop. Both are going to hit market in June 2013. Through this post, you will get to know specs, price and reviews for these two Acer devices.


Upcoming Budget offers from Acer

Out of recently announced tablets, notebooks and convertible devices from Acer, some computing machines are targeted at budget-conscious customers. In the price range of $450, the devices are packed with latest features and designed to have elegant look. In my last article, I elaborated many upcoming windows 8 convertible offers from Acer, including Acer Aspire P3, Acer Aspire R7 and Iconia W3-810-1600. Out of them Iconia W3-810 is also an affordable machine which will be available to customers just at $379.99 (excluding dock).

This time, I am going to cover Acer's two more upcoming budget machines, which are likely to arrive market, in coming weeks. The first is a 7.9 inches tablet with 5MP camera and Android operating system. The second is the 11.6 inches Windows 8 notebook, which is coming with an AMD's Temash APU A6-1450 processor and a 1.3 MP web camera. Check out more about these low priced machines:


Acer ICONIA A1-810 Android budget tablet
Introduction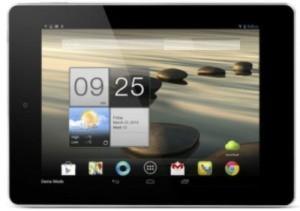 This is an Android based affordable machine, specifically targeted at budget customers. The device comes packed with latest features that a user expects from a meaningful computing device. Customers are also given an alternate memory selection option in this tablet. They can go for a 16 GB memory model instead of available 8 GB, spending just more 50 dollar to its actual cost.


Specs and features

The company designed this tablet PC to be highly portable and having a comfortable grip for easy handling. With 7.9 inches display, it owns 1,024 x 768 pixels of HD resolution and 4:3 aspect ratios, just like iPad mini from Apple.

This Android tablet comes with two cameras – one front facing for snap shooting, while the other is 5 MP rear-facing with 1080p video at 30fps.

This Acer machine runs Google's Android mobile operating system. It encompasses a quad-core processing unit from MediaTek which clocks at 1.2 GHz. With 1 GB of RAM and 8 GB of internal storage capacity, it is also provided with an option to expand more memory via micro SD card slot.

Multiple connectivity options such as micro USB 2.0 port, Wi-Fi 802.1b/g/n, micro a HDMI port for video streaming, GPS support as well as Bluetooth 4.0 are also available in this unit.

The machine owns a strong battery, capable to provide users up to 7 hours of regular backup support.


Pricing and availability

Acer set the price of 16 GB model of Iconia A1-810 at $200 for US market, where the other lower version will be available at just $169.


Acer Aspire V5-122P-0643 notebook
Introduction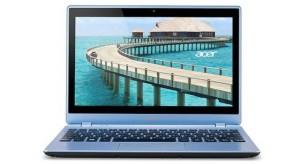 Customers looking for a handy Windows 8 device with newest features should go for V5-122 notebook. Acer packed this new machine with a quad-core AMD Temash processing engine and 3-cell lithium ion battery. The small sized convertible laptop is idle for official works, accessing multitasking applications and playing games. This notebook will be available in color options of – silver and blue, for the customers.


Technical Specs and features

The device comes with 11.6 inches IPS display with standard screen resolution of 1,366 x 768 pixels. There is also a 1.3 MP web camera with an internal digital microphone, for video chatting. This is a small sized 3.3 lbs notebook hence easy to carry anywhere. It is easy to handle and has decent look notebook, with stylish look keyboard.

It runs on Microsoft's latest operating platform and powered up by a quad-core AMD's Temash APU A6-1450 processor, couples Radeon HD 8280 graphics accelerator. The AMD's Turbo core technology is claimed to enhance system performance up to 1.4 GHz. About internal storage, you will find 2 gigs of DDR3 SDRAM with 500 of hard disk on device for storing your music, videos and official documents. You may also plug external disk to device for transferring data or further storage.

A number of connectors such as 3 USB 3.0 ports, Wi-Fi 802.11b/g/n, RJ connector, Gigabit Ethernet LAN, Bluetooth 3.0 and VGA port, HDMI and an audio jack available on this unit, for wired or wireless data transmission.

With just 1.5 kg weight, this Windows 8 machine comes with a 3-cell lithium ion battery to provide suitable backup.


Pricing and availability

This machine is said to arrive in Europe and US market in coming weeks and company set the price of this Windows 8 notebook as $450.