Dell Latitude 3330 – best eco-friendly laptop PC for students: specification, price and reviews

Dell unveiled their new user-friendly budget laptop which is claimed to be one of the best suitable for schools & colleges students and small businesses. In this post, you will find technical specs, features price and reviews for this laptop. You will also find information about mobile computing cart option, available with device.


Dell Latitude 3330 laptop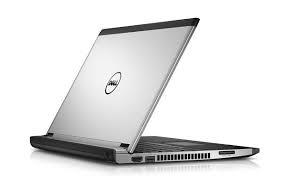 Recently, Dell introduced their new thin shaped Latitude 3330 laptop, which is claimed to be an eco-friendly device. This Dell laptop is specifically designed targeting at small business and schools. The device balances quality and affordability for business and budget conscious customers. As the machine supports multiple operating systems, the customers are provided options to opt any of Windows 8, Windows 7 or Ubuntu operating platforms, for their device. With numerous security features like remote data encryption and various management features, the device is expected to repeat success of company's previous Latitude 10 tablet.


Technical specifications and features

The light-weight device has physically built up of anodized aluminum material. This Dell laptop will be available to customers in two models. Both differ in respect to their battery backup and weight. The first model comes with 6 cell battery and 3.9 pounds weight, while the other comes with 4 cell battery and weighs 3.4 pounds. Each model is capable to give up to 10 hours of battery backup to user. Moreover, 3330 is supposed to be an eco-friendly device meeting eco-conscious manufacturing standards. It is also registered to EPAT, which confirms to Energy Star 5.2 specs.


Display and operating platform

The machine has a wide 13.3 inch multi-touch display with 1,300 x 768 pixels of screen resolution. This Dell machine has 3.3 inch wider display than its predecessor Latitude 10 tablet but similar in screen resolution. And about operating platform, the machine is designed to run on any of Windows 8 or Windows 7 with Linux and optional Ubuntu 12.04 operating systems. The customer has choice to opt for any of these, depending on his easiness to use and proficiency.


Processor and internal storage

The customers are allowed to configure their machine, suitable to their budget by selecting required processing unit and internal storage. You can choose any of processing unit out of Intel Celeron 1007U, Ivy Bridge Core i3 or i5-3337U chipset. You may also choose your budget friendly RAM from 2GB to 6GB with an optional 128GB of Solid state drive (SSD) for enhancing your system's boot up speed. About internal storage, a customer also allowed to select any of 640GB, 500 GB or 320GB of HDD.


Multiple security features

A number of security and system management features like Dell Encryption and Dell Data protection come preloaded on device. While using Dell encryption, a user can remotely encrypt data over multiple devices, using single console. You will also find optional support for Computrace and Bitlocker and Trusted Platform Module v2.1, on device. But some features including Data encryption are not available in all countries.


Networking

There are variant ports including VGA, USB, two USB 3.0, HDMI available on device. It also has a mobile broadband extension support for internet accessing and also Wi-Fi for network connectivity. An integrated 720p high definition webcam as well as a microphone is also there on this machine.


Pricing of Latitude 3330 machine

This is an affordable offer from Dell which is expected to arrive in market, very shortly. Its Ubuntu Linus model will be priced at $419, where the Windows 7 unit will be available at $519, in the market.


Mobile computing carts with 3330 machine

Since the laptop is especially designed for schools and small entrepreneurs, Dell introduced a new solution with – "Mobile computing carts", for easy device management. With this updated version, using Ethernet cables and built-in power, you can charge and manage up to 30 numbers of tablet and laptops in a classroom environment. The Mobile computing carts will come in two versions – first managed version at $2,800 where the other unmanaged version will be priced at $1,900.

Read Best 5 Laptops in India under Rs 50,000 in 2014