Top 5 Best Android Quad-Core Tablets to buy in May 2013

If you are looking to buy a quad-core Android tablet, then this article can help you. This article deals with the latest released Android tablets powered with quad-core processors starting from Rs 12,990. The quad-core processor makes the device to perform lightning fast and delivers impressive smoothness in multitasking. These devices are even available in Indian markets. Check out this article and find the best Tablet powered with a quad-core processor.


Rising of tablets is increasing day by day along with the amount of buyers. The markets are being flooded with various kinds of tablets that makes consumer's life much more entertained. As technology had developed, people became a fan of quad-core powered devices as it delivers a better running of apps, smooth handling of multitasking process and so on. Without wasting much of your time let me now take you to the real part of this article.

The list of top 5 Android tablets running with quad-core powered processor is given below. Choose the right device for you with the help of hardware specifications provided with each.
Top 5 quad-core powered Android Tablets
Asus Transformer Pad TF300T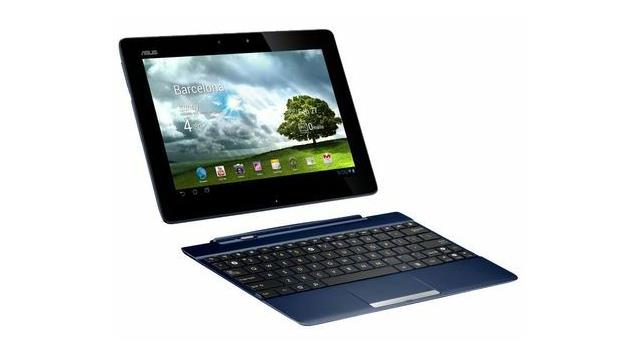 Here is the first device in this list that comes from Asus. The impressive feature about this tablet from Asus is its processor. It holds an excellent Nvidia Tegra 3 chipset powered by a quad-core 1,2 GHz processor that makes the device capable for supporting 1080p HD video playback. Even the device is capable to offer most brilliant 3D graphics performance.


While talking about the display, Asus Transformer Pad TF300T has got a marvelous 10.1 inch LCD display that features IPS panel which in turn delivers a wider viewing angle. The screen resolution of the device is capable enough to provide 1280x800 pixels with a pixel density of 149 ppi.
Asus Waveshare is the UI delivered to this tablet and it comes running on Android 4.0 and could be upgraded to Android 4.1 Jelly Bean.




The tablet also has got a beautiful mobile dock that gives access to the QWERTY keyboard along with a touchpad. This dock can be attached to the device very easily and also provides a USB port as well as an SD card slot within it. In the field of storage, the device has got a 16/32GB along with microSD card slot that can take up to 32GB. It has got 1GB of RAM and dual-cameras with 8MP attached on rear side and 1.2MP of a front facing camera. Under the hood, it holds a non-removable Li-Po battery (22Wh) that assures you a 10 hours of Talk Time. The device is available in the Indian market with a price tag of Rs 42,265.




Samsung Galaxy Note 510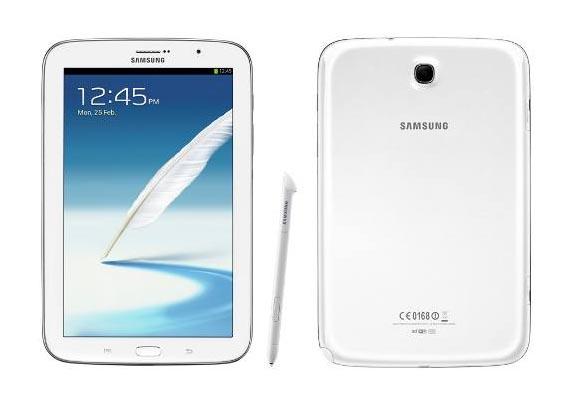 Samsung Galaxy Note 510 priced at Rs 30,990 is the next device for you in this list. Galaxy Note 510 sports an excellent 8-inch TFT touch capacitive touchscreen featuring 1280x800 pixels of screen resolution along with a pixel density of 189 ppi. As the device is announced back in February 2013, the device comes out with Android 4.1 Jelly Bean right from the box. This is one among the quad-core powered device featuring a Exynos 4412 chipset along with a 1.6 GHz. There is also a 2GB of RAM that assures much smoother performance than devices with 1GB of RAM. The device also has got Mali-400MP as the GPU that gives much improved graphics performance.


In the field of storage, the Galaxy Note 510 comes in two variants; 16GB as well as the 32GB variant. Both the devices support MicroSD card slot by which the storage can be expanded up to 64GB. Galaxy Note 510 has got dual-shooters featuring a 5MP autofocus camera over the rear side of the device and a front-facing 1.3MP camera. The rear camera is capable of recording videos at 720p whereas the 1.3MP secondary camera can be used as self portrait or for video calling services.

Another impressive feature of Galaxy Note 510 is the calling facility provided within it. The devices take a micro SIM and offers GPRS as well as EDGE connectivity. Like many other Note series, Galaxy Note 510 also has an S-pen functionality. The device also supports standard connectivity options that are seen commonly like Bluetooth v4. 0, WiFi, GPS along with GLONASS, WiFI hotspot, DLNA etc. Apart from these, Galaxy Note 510 has an infrared port within it. Finally the Li-Ion 4600 mAh battery powered beneath the non-removable back panel gives pleasure of 8 undisturbed hours to its users.




iberry Auxus Core X4 3G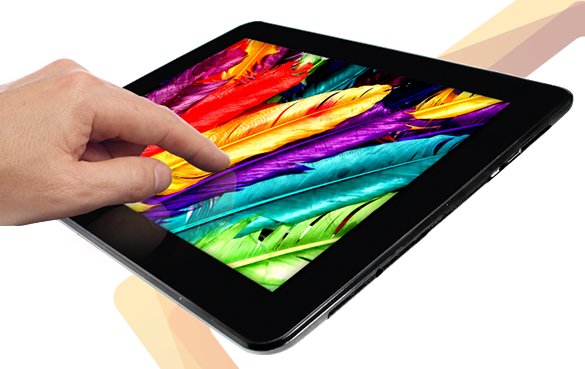 Comparing the above two devices, iberry Auxus Core X4 3G is a budget quad-core tablet. It has got a brilliant 9.7-inch IPS display that offers wider viewing angle and delivers screen resolution of 1024x768 pixels. The most interesting part regarding this quad-core tablet is its processor which is being powered by Samsung's Exynos 4412 chipset. This is an ARM-based quad-core processor with 1.6 GHz of speed along with 2GB of RAM. The device is capable of delivering smooth performance with no issues in multitasking and comes right away from the box with Android 4.0.4 Ice Cream Sandwich. In the field of storage, the device also offers 16GB of on-board storage and an expandability option up to 64GB through a MicroSD card. The connectivity options for Auxus Core X4 features Bluetooth 4.0 support along with WiFi connectivity and 3G calling capabilities. Rear side of the device hods a 2MP shooter and over the front side, there is a 0.3MP camera. Beneath the back panel of Auxus Core X4, there is a 7200 mAh battery that can deliver a long running time. If you does not mind using an outdated Android OS, then Auxus Core X4 with Ice Cream Sandwich can be the best tablet available to you for just Rs 15,990.


Zync Quad 9.7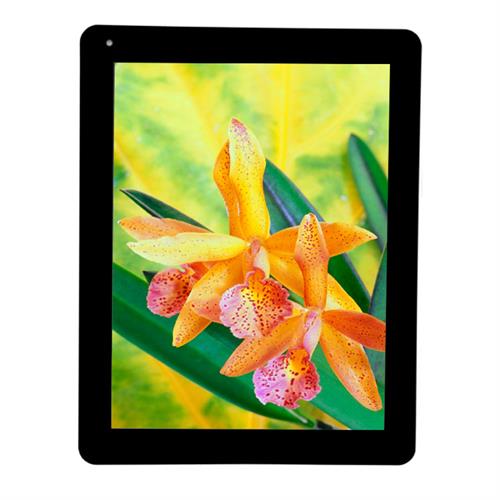 Zync Quad 9.7 is yet another budget Quad-core powered Android tablet that comes under Rs 15000. This tablet from Zync sports a 9.7 inch super HD IPS display with a screen resolution of 2048x1536 pixels that offers pixel density around 264ppi. The tablet is absolutely stunning with this high resolution display with LED backlit technology. The device is running on Android 4.1 Jelly Bean and the consumers get a chance to taste the latest Android version out from this budget quad-core device. While talking about the hardware powered within, Zync Quad 9.7 is being packed with a quad-core processor running at a speed of 1.5 GHz along with a 2GB of RAM for smooth performance. The graphics processing unit powered within this device is the Mali-400MP. Zync Quad 9.7 has got a 5MP rear camera along with a 2MP secondary camera. The on-board memory comes with the device is 16GB and supports taking MicroSD card up to 32GB. Even though there is no support for Bluetooth or SIM calling capabilities, other connectivity options make the device worth its price. There is also 8000 mAh battery that will keep the device powered for hours. Finally Zync Quad 9.7 hits the market at a price range of Rs 13,990.


Zync Quad 10.1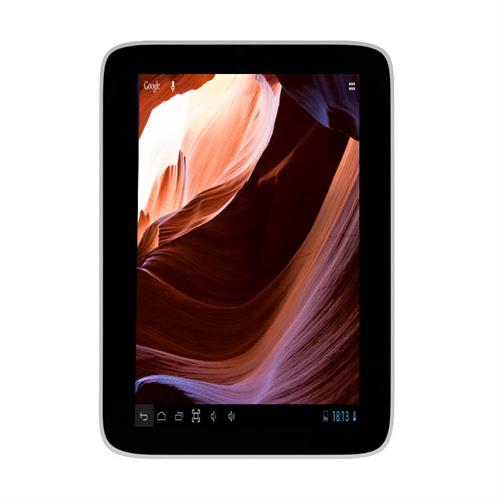 The Zync tablet had recently launched its latest quad-core powered Android tablet at a price of 14,990. After its successful predecessors, Zync Quad 10.1 shines in the tablet market with its gorgeous 10.1-inch full HD display. It delivers high resolution display with 1920x1080 pixels and supports HDMI out to connect with your TV. Android 4.1 Jelly Bean is running on this device along with a quad-core 1.5GHz processor. The 2GB RAM offered for this is capable of delivering better performance. There is also a powerful GPU powered by Mali-400 MP4 featuring octa-core for more improved graphics than ever. Like the Zync Quad 9.7, this device also been equipped with a 5MP rear camera and a 2MP front-facing camera that supports live video calls. Connectivity options on this device lacks Bluetooth and SIM supports.


Conclusion
Even though there is a large competition between the quad-core powered Android tablets, the given list in this article may help you to choose the best quad-core tablet that suits you according to your like. If you are aiming for high-budget tablets then you can choose either Asus Transformer Pad TF300T or Galaxy Note 510. Where as those aiming for budget quad-core tablets, then Zync Quad 9.7, Zync Quad 10.1 and iberry Auxus CoreX4 3G can be taken for consideration. But always go for the devices with high performance, advanced operating system and large battery backup.

Read Best 5 budget voice calling 3G tablets under Rs 10,000